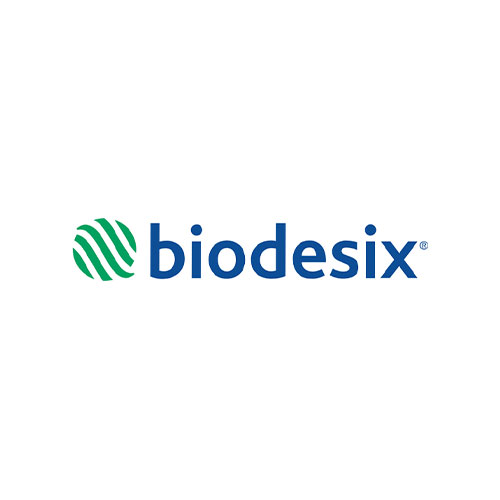 Analysts for Canaccord Genuity, BTIG and William Blair launched coverage of Biodesix (NASDAQ:BDSX) with "buy" and "outperform" ratings. Shares of Biodesix closed at $17.09 on Nov. 20.
Canaccord analyst Max Masucci writes that Biodesix is a fast-growing, differentiated market leader in blood-based lung cancer diagnostics and has penetrated less than 1% of a large $29-billion total addressable market (TAM).
"Biodesix is differentiated by its blood-based approach, its market leading turnaround time, and its commitment to providing doctors with targeted panels that only include actionable biomarkers," he added.
Mr. Masucci rates Biodesix with a "buy" rating and $26 price target. "We like to own companies that represent logical tuck-in acquisitions for larger cancer lab companies, but understand the forward-looking value creation opportunity as a standalone pure-play precision oncology company," he said. "This is how we view Biodesix, and we see 'call-option' upside associated with its COVID-19 testing opportunity."
Sung Ji Nam of BTIG said Biodesix is well-positioned to capitalize on the multi-billion-dollar TAM potential, leveraging its product portfolio and expertise in multi-omic assessment of lung cancer to develop new products and offer differentiated services. Excluding recently launched COVID-19 testing capabilities, Ms. Nam estimates that Biodesix can grow its top line at a compound annual growth rate of about 30% from 2019 to 2022.
Ms. Nam rates the stock at "buy" with a $22 price target. Since inception, the company has performed over 245,000 tests associated with lung cancer, and has over 140,000 samples and related molecular profile/clinical data in its biobank. "We believe the company's continuously expanding knowledgebase strengthens its value proposition to existing and potential biopharma partners as well as competitively positioning internal pipeline development programs," she added.
Brian Weinstein of William Blair said Biodesix recently shifted its primary call point to the pulmonology community to focus on the lung nodule opportunity, which "we believe will be the biggest determinant of success for the stock." He rates the stock at "outperform."
Investments in additional sales support are being made, and "we believe these investments are critical to helping improve market awareness and drive revenue higher in the coming years," he added.
Mr. Weinstein said Biodesix shares trade at six times estimated 2022 revenue, excluding COVID-19 revenue, compared with industry peers at 8.5 times. In addition, "we believe a sum-of-the-parts analysis points to upside in shares," he said.