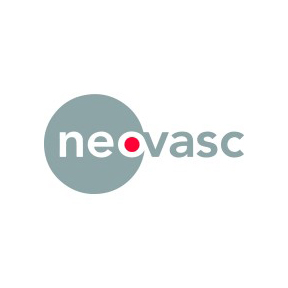 SVB Leerink slashed its price target for Neovasc (NASDAQ:NVCN) to $2 from $6, citing timing uncertainty for a U.S. launch of the company's Reducer stent for percutaneous treatment of refractory angina. The stock closed at 83 cents on Nov. 5.
Reducer is an hourglass-shaped stent-like device that raises blood pressure in the coronary sinus, increasing blood flow to the heart muscle. The device is a CE-marked and also available in Israel and Saudi Arabia. "The market opportunity is potentially large and we believe likely underappreciated by the Street," writes analyst Danielle Antalffy.
"As it relates to our estimates, a near-term Reducer approval was not reflected in our model and we are not deterred in our view that the company eventually secures approval for the device, albeit now likely two-to-three years out," Ms. Antalffy said.
An FDA panel recently voted against approval of the company's PMA application with the broad-based view that current data is insufficient to show reasonable assurance that Reducer is effective for use in patients determined to have refractory angina and the benefit of Reducer does not outweigh the risk for use in patients determined to have refractory angina. The FDA has yet to make a decision regarding PMA approval.
"Ultimately, Reducer represents upside to our total addressable market and long-term estimates, which are almost entirely predicated on the company's transcatheter mitral valve replacement (TMVR) product, Tiara, which we see as a frontrunner in the race to a first-to-market TMVR device in an addressable market that we peg at about $9-billion," she added.
Ms. Antalffy said the company's cash position is expected to last through March 2021. Neovasc is "examining all options – from raising capital to partnering assets to an outright sales. From our perspective, these assets do carry significant value – not just in the large mitral market, but also in the treatment of angina — and a sale or partnership is a very likely outcome at this point," she added.