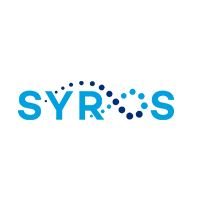 H.C. Wainwright upgraded Syros Pharmaceuticals (NASDAQ:SYRS) to "buy" from "neutral" and upped its price target to $15 from $11, saying the company "has turned a corner, in our opinion." The stock closed at $6.67 on Nov. 3.
"With SY-1365 discontinuation behind us, it is clear that Syros has been able to learn from what that asset provided and make a strong decision to pursue the better of the two CDK7 inhibitors with SY-5609," writes analyst Andrew Fein.
Mr. Fein said this was evident in the recent EORTC-NCI-AACR 2020 virtual conference where initial Phase 1 dose escalation data demonstrated proof-of-mechanism at tolerable doses as monotherapy and in combination with fulvestrant, a medication used to treat hormone receptor-positive metastatic breast cancer in postmenopausal women.
"This positive outcome should stoke investor confidence as Syros now [has] validated in the preclinical and clinical setting the feasibility of SY-5609 as an oral CDK7 inhibitor to potentially progress into further clinical development for solid tumor indications, such as highly unmet need malignancies of breast cancer, lung cancer or pancreatic cancer," he added.
Mr. Fein also cited Syros' lead asset in mid-stage development, SY-1425, for the treatment of relapsed refractory acute myeloid leukemia (AML) that are retinoic acid receptor alpha positive.
At the upcoming ASH conference, Mr. Fein expects Syros to present mature data from the ongoing, fully-enrolled Phase 2 trial cohort evaluating SY-1425 in combination with azacitidine, a hypomethylating agent, in relapsed refractory AML patients.
"Altogether, with Syros maturing into a leading player in the targeted therapy space, we cannot sit on the sidelines any longer as they have proven to execute on meaningful targets with novel agents for highly unmet need indications," he added.