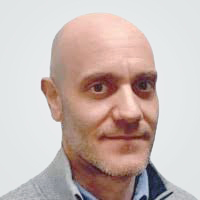 Closely-held Novamind is building the infrastructure required to facilitate safe, legal and medically-supervised psychedelic-assisted therapy.
"We saw an opportunity to build a sustainable business in a market that's going to grow very quickly, especially given the rate of treatment-resistant conditions," Yaron Conforti, Novamind's CEO, says in an interview with BioTuesdays. "As an example, 30% of cases of depression are not responsive to standard treatments. This unmet need remains core to our vision: we're working toward a new standard of mental health care."
Mr. Conforti points to more than one-hundred clinical trials currently being conducted to evaluate the use of psychedelics for the treatment of mental health disorders, particularly a Phase 3 trial being conducted by the Multidisciplinary Association for Psychedelic Studies, or MAPS, assessing 3,4-methyl​enedioxy​methamphetamine (MDMA)-assisted therapy for the treatment of post-traumatic stress disorder.
He believes that MDMA could be a prescription medicine within the next 24 months, "which sounds like a long time, but you need to get a network of trained individuals to administer these treatments according to evidence-based protocols. The inflection point has already happened – the infrastructure of tomorrow is being built today."
Novamind is focused on three pillars: clinical care, clinical research and a retreat network. The clinical care pillar focuses on ketamine-assisted therapy as well as other innovative therapies.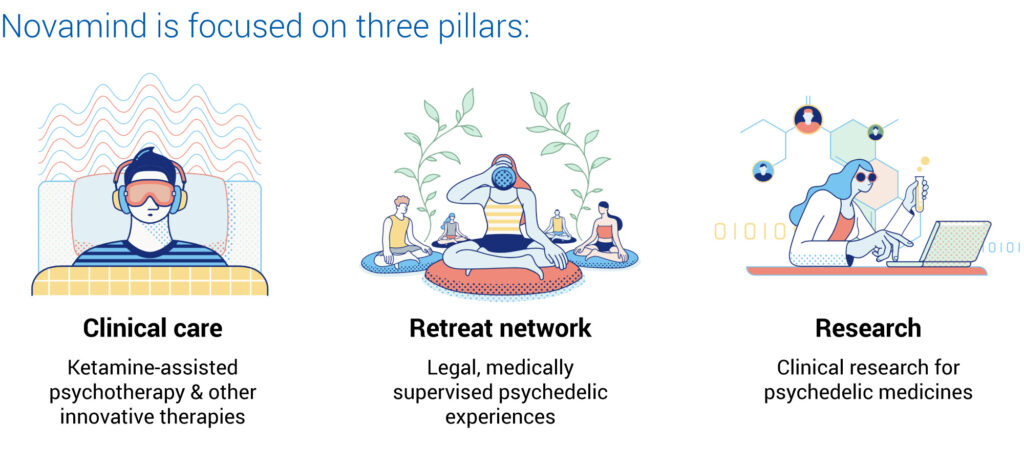 "Ketamine is, effectively, the first legal psychedelic," Mr. Conforti suggests, adding that Novamind's entry into that space is different from other entrants. "We're not looking to start from zero to develop the psychedelic-assisted therapy clinics of the future, and hiring new doctors and developing new protocols."
Instead, in July, Novamind acquired Cedar Psychiatry, co-founded by Dr. Reid Robison, a psychiatrist and psychedelic-assisted therapy key opinion leader. Dr. Robison serves as Novamind's CMO, while Cedar Psychiatry's other co-founder, Seneca Anderson, is Novamind's SVP of operations.
Cedar Psychiatry operates four full-service outpatient mental health clinics in the Salt Lake area, offering psychotherapy, pharmacogenetic testing, dietary therapy, psychiatric medication management, ketamine-assisted therapy, esketamine treatment, and transcranial magnetic stimulation.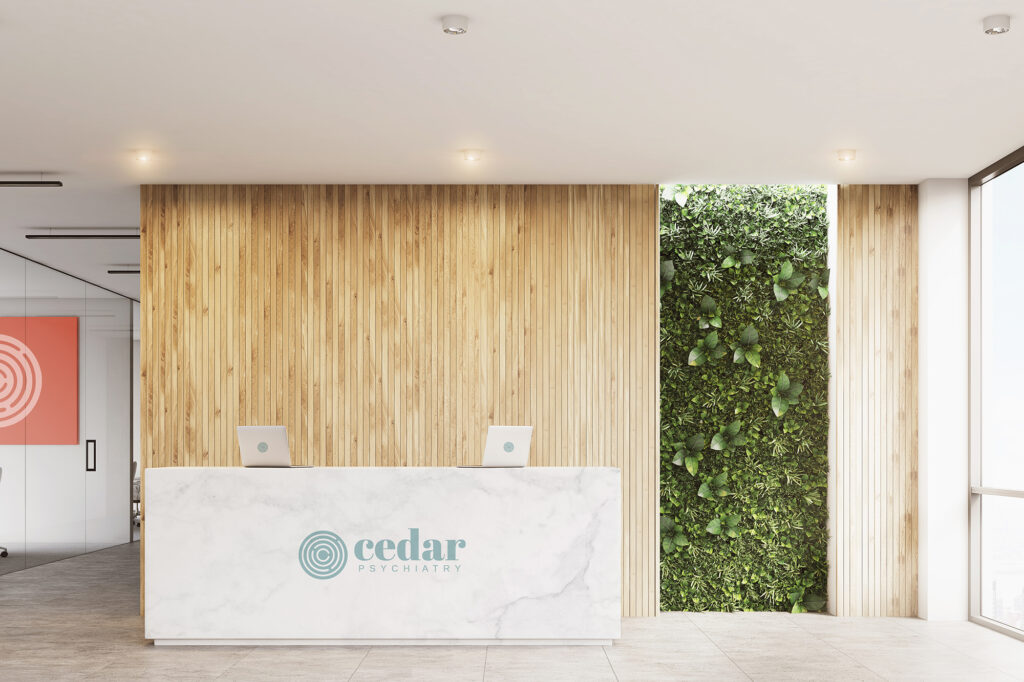 "The psychedelic-assisted therapy space is necessarily fragmented, as participants need to operate in a fully-sanctioned, legal, regulated and medically safe manner. There is an opportunity to build a model that provides access to therapeutic psychedelic experiences, with a standard quality-of-care, that doesn't marginalize patients," he says.
The company plans to open an additional clinic in Utah early in 2021 and is currently raising $5-million to grow its network of outpatient clinics and clinical trial sites. Mr. Conforti says that this will be the company's last financing prior to its anticipated public listing on the Canadian Securities Exchange this fall.
Novamind established its second pillar, research, with the acquisition of Cedar Clinical Research, a neuropsychiatric clinical research center located in Springville, Utah, also founded and led by Dr. Robison. The center operates clinical trials in collaboration with leading pharmaceutical drug developers, including the Utah site for Janssen's pivotal study of Spravato, a form of ketamine delivered by nasal spray, for treatment-resistant depression.
Cedar Clinical Research is collaborating with leading academic institutions including the University of Texas at Austin, the Ketamine Research Foundation, the Imperial College of London and MAPS, which is conducting a study evaluating MDMA for the treatment of eating disorders, with Dr. Robison as its coordinating investigator.
It is currently running more than five late-stage industry-sponsored clinical trials and plans to conduct additional trials focused on psychedelic medicines. In addition to conducting internal research on ketamine-assisted therapy for the treatment of eating disorders and major depressive disorder, Cedar Clinical Research also is developing novel treatment protocols for psychedelic therapies.
Cedar Clinical Research is currently investigating the safety, feasibility and preliminary outcomes of emotion-focused ketamine-assisted psychotherapy for the treatment of anorexia nervosa at its research center in Springville, Utah. Additionally, the research division is developing a research protocol for studying emotion-focused ketamine-assisted psychotherapy as a treatment for major depressive disorder.
The company's third pillar, a retreat network, was initiated through investments in the Netherlands-based Synthesis Institute and the Costa Rica-based Circadia Center. Synthesis was founded in 2018 and has hosted medically supervised psylocibin retreats for more than 600 participants. Circadia expects to host its first psychedelic retreat in the first quarter of 2021.
"We made significant capital investments in Synthesis and Circadia to provide patients with access to alternative compounds in alternative jurisdictions, which could have a significant impact on the patients we are treating now," Mr. Conforti suggests, adding that Novamind is building on its partnerships, where patients are already being treated with successful protocols. "Our people are training the future practitioners that will be required to scale up access to these alternative treatments, so they are on the front-end of innovation."
He says that patients who are treatment resistant to one compound can find a treatment that works for them through the company's network, or via a referral to one of Cedar Clinical Research's clinical trials.
"What we're learning through the data is that there is no panacea: different compounds work for people in different ways, so we're connecting individuals with the particular protocol and compound that will work for them. We're looking to find long-term solutions for people who would otherwise have no alternatives."
Editor's Note: This article does not constitute an offer to sell or the solicitation of an offer to buy any securities of NovaMind, and shall not constitute an offer, solicitation or sale of any security in any state or jurisdiction in which such offer, solicitation or sale would be unlawful prior to registration or qualification under the securities laws of any such state or jurisdiction.
• • • • •
To connect with Novamind or any of the other companies featured on BioTuesdays, send us an email at editor@biotuesdays.com.