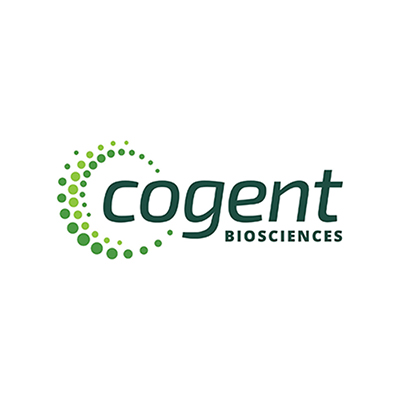 Ladenburg Thalmann launched coverage of Cogent Biosciences (NASDAQ:COGT) with a "buy" rating and $4 price target. The stock closed at $2.89 on Oct. 13.
Cogent has a late-stage clinical asset, CGT9486, in development for the treatment of gastrointestinal stromal tumor (GIST) for second/late line treatment as well as for advanced systemic mastocytosis (AdvSM) and indolent system mastocytosis (ISM).
Analyst Matthew Kaplan writes that Cogent will seek FDA feedback on the design of Phase 3 studies for GIST in the 2nd and late line, utilizing the combination CGT9486 plus sunitinib. A Phase 3 study could initiate by the second half of 2021, he added.
Cogent also is evaluating CGT9486, a KIT D816V inhibitor, in the treatment of AdvSM and ISM. Mr. Kaplan said Cogent is currently planning Phase 2 trials in AdvSM and ISM, which the company will initiate after receiving FDA feedback on the design of pivotal trials.
"While AdvSM has approved therapies, there remains an unmet need for safe and tolerable alternatives for patients with the KIT D816V mutation," Mr. Kaplan said. "For ISM, for which there remains no approved therapy, and given the disease's chronic nature, the FDA is likely to maintain a high bar in terms of safety and efficacy for approval as a maintenance treatment."