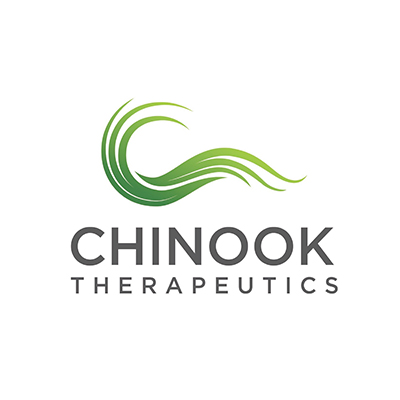 William Blair initiated coverage of Chinook Therapeutics (NASDAQ:KDNY) with an "outperform" rating. The stock closed at $14.60 on Oct. 5.
Chinook recently completed a merger with Aduro Biotech to become a leading biotech company focused on the treatment of rare, severe chronic kidney diseases, with a focus on immunoglobulin A nephropathy (IgAN), where it is developing its Phase 3 ready, atrasentan, and Phase 1 asset, BION-1301, drug candidates.
"We believe both of these assets have blockbuster potential, and clinical validation from results in other indications and from other similar therapeutics create an attractive risk profile for the company," writes analyst Matt Phipps, Ph.D.
Despite being one of the most prevalent forms of glomerular disease, the treatment of IgAN has remained suboptimal for decades, with numerous trials failing to show benefit in proteinuria or hard renal outcomes.
Dr. Phipps said recent regulatory guidance has validated the use of proteinuria as a primary endpoint in many glomerular diseases, resulting in potential for shorter development times and greater return on investment for novel therapies.