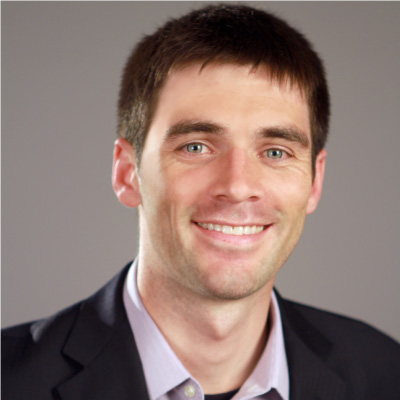 Monopar Therapeutics (NASDAQ:MNPR), which focuses on developing cancer therapies and treatments for cancer-related adverse events, is on track for two important clinical trials with its lead drug candidates, Validive and camsirubicin, beginning before the end of 2020.
"Both Validive and camsirubicin have produced data highlighting their potential efficacy and mitigation of side effects associated with their respective drug classes," Dr. Chandler Robinson, co-founder and CEO, says in an interview with Biotuesdays.
Validive is being developed to treat severe oral mucositis in patients undergoing chemoradiation for oropharyngeal cancer. Camsirubicin, a novel analogue of one of the most widely used chemotherapies, doxorubicin, is being developed to treat patients with advanced soft tissue sarcoma.
"Our mission is not only to increase survival of cancer patients but also improve survivorship and quality of life after treatment has been completed," Dr. Robinson says, noting that Validive's development came out of the insights gained by Monopar co-founder and CSO, Dr. Andrew Mazar, as he was being treated for oropharyngeal cancer.
Dr. Robinson says chemoradiotherapy is the standard of care for oropharyngeal cancer, but there are many short- and long-term consequences from developing severe oral mucositis. Patients with Grade 3 and 4 severe oral mucositis have difficulty swallowing, excruciatingly painful oral ulcers, and may require a liquid diet or a feeding tube to survive.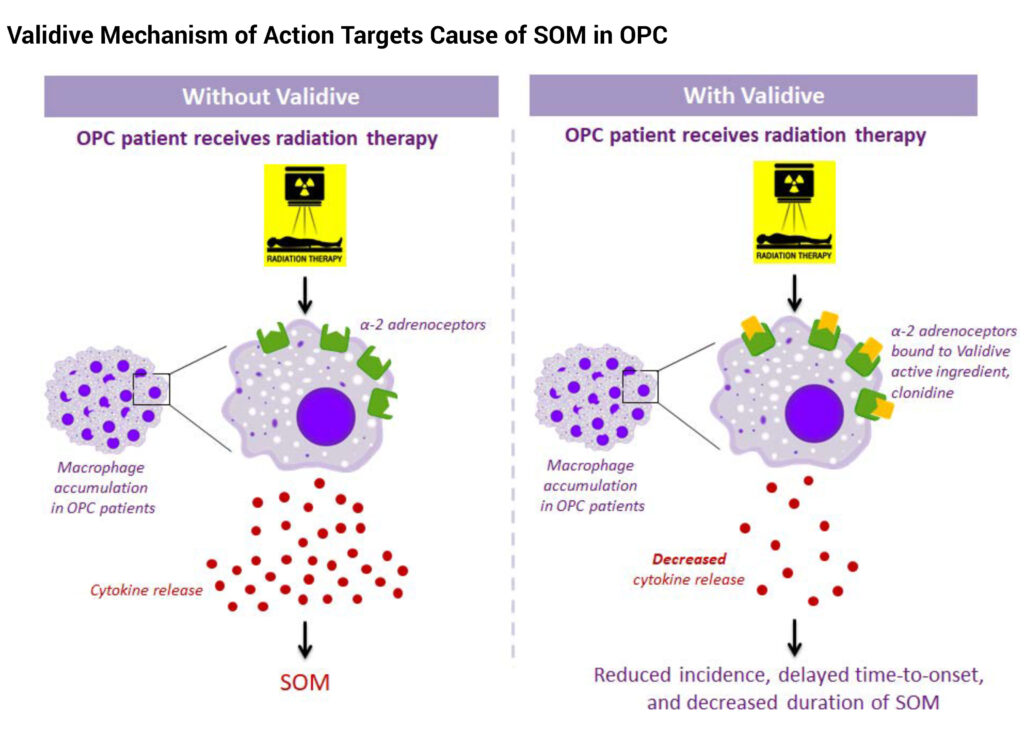 "The fortunate thing is that you can survive this cancer, but the negative is that the treatment frequently comes with long-term complications, such as dysphagia and aspiration-induced lung injury," he says. "As some cancers become more treatable, our unique focus on survivorship reflects very consequential quality of life issues patients may endure for the rest of their lives."
Dr. Robinson says there is no preventative treatment approved for severe oral mucositis in oropharyngeal cancer, or any head and neck cancer. The majority of head and neck cancer cases in the U.S. are oropharyngeal cancer, which had an incidence of about 40,000 cases in 2019.
"We're seeing more oropharyngeal cancer because of a human papillomavirus epidemic, a major driver of oropharyngeal cancer," he adds.
The active ingredient in Validive is clonidine, which has a well-established safety record. Validive is a tasteless, muco-adhesive buccal tablet that is affixed to the upper gum and administered once daily, resulting in an extended release of clonidine into the oral mucosa, while minimizing systemic absorption.
Dr. Robinson explains that after an oropharyngeal cancer patient receives radiation therapy, macrophage immune cells release small proteins called cytokines, which leads to severe oral mucositis.
According to Dr. Robinson, Validive's mechanism of action involves clonidine binding to alpha-2 adrenoceptors on macrophages, which has the potential to reduce the release of cytokines. "This could decrease the incidence, delay the time-to-onset and shorten the duration of severe oral mucositis," he contends.
Monopar is on track to dose the first patient in a Phase 2b/3 clinical trial with Validive in the fourth quarter this year. The placebo-controlled trial would enrol up to 260 patients, with the primary endpoint being incidence of severe oral mucositis. Interim data from the Phase 2b portion should be reached around 12 months after dosing begins.
He says Validive compares favorably to other late-stage therapies. "A major advantage of Validive, especially in these pandemic times, is its ease of administration, being a once-daily, patient self-administered oral adhesive tablet that dissolves over several hours."
Monopar's second program is camsirubicin, a novel analogue of doxorubicin, which Dr. Robinson says has been designed to retain anti-cancer activity while removing the irreversible heart damage linked to doxorubicin. Doxorubicin was approved as a chemotherapy decades ago and currently is approved for use in some 14 cancer indications and widely used around the world.
"Our aim is to replace doxorubicin as the first-line treatment for advanced soft tissue sarcoma," which usually develops in connective tissue of the body, such as cartilage, muscles, nerves and blood vessels, he points out.
Dr. Robinson says Eli Lilly's drug, Lartruvo, was pulled from the market last year after receiving accelerated approval two years prior based on an open label Phase 2 study. A Phase 3 study showed that the treatment, when combined with doxorubicin, did not improve survival in patients with advanced soft tissue sarcoma, compared with doxorubicin alone. As a result, first-line treatment for advanced soft tissue sarcoma is back to doxorubicin monotherapy.
An earlier Phase 2 open-label study with camsirubicin demonstrated no evidence of irreversible heart toxicity, as well as a clinical benefit correlated with a higher cumulative dose of camsirubicin and comparable six-month progression free survival to doxorubicin.
"If we can dose camsirubicin in higher quantities and for longer, it has the potential for accelerated approval given its mechanism of action, historical precedent, and very large unmet need," Dr. Robinson suggests.
In 2018, there were an estimated 13,040 new cases of soft tissue sarcoma in the U.S., with some 5,150 deaths, mainly from metastatic disease. Average life expectancy is 12-to-15 months from the time of diagnosis.
In July 2019, Monopar and the Spanish Sarcoma Group teamed up to collaborate on a multi-country Phase 2 trial, comparing camsirubicin head-to-head against doxorubicin, in first-line advanced soft tissue sarcoma. The study is set to begin before the end of 2020 and would enrol some 170 patients during the next two years.
"Because this is an open label study, it's possible we could begin seeing signs of efficacy [of camsirubicin] in the first half of 2021," Dr. Robinson says. The intent is to show superiority of camsirubicin over doxorubicin in order to potentially file for accelerated approval in Europe and in the U.S..
Monopar owns 100% of the program and would be responsible for supplying camsirubicin for the European study, clinical data management, and any regulatory filings. The primary endpoint is progression free survival, with overall survival and overall response rate as secondary endpoints.
Dr. Robinson says the Spanish Sarcoma Group trial design is based on other Phase 2 studies, which received accelerated approval from the FDA, but he emphasizes that accelerated approval is always dependant on the data generated.
Monopar's third program, MNPR-101, is a monoclonal antibody to urokinase plasminogen activator receptor (uPAR) for advanced cancers. Dr. Robinson says Phase 1 PET imaging data for uPAR expression has been observed in primary and metastatic tumors in patients.
"We were in talks with NorthStar Medical Radioisotopes about a cancer project when new science and data emerged in the spring that pointed us to COVID-19," he recalls.
Specifically, severe COVID-19, which is thought to result from a cytokine storm initiated by hyperactivated immune cells, which studies suggest express uPAR. "We believe that a uPAR-targeted radio-immuno-therapeutic could potentially be effective in suppressing the cytokine storm by eradicating these hyperactivated immune cells," Dr. Robinson says.
In June 2020, Monopar and NorthStar inked a collaboration to develop an MNPR-101-based radio-immuno-therapeutic to treat severe COVID-19. They also filed a provisional patent protecting uPAR-targeted radio-immuno-therapeutics. The two companies are also working with two other companies for manufacturing and preclinical biochemical testing, as well as with the Texas Lung Injury Institute at Tyler for preclinical testing and potential clinical testing.
• • • • •
To connect with Monopar or any of the other companies featured on BioTuesdays, send us an email at [email protected].