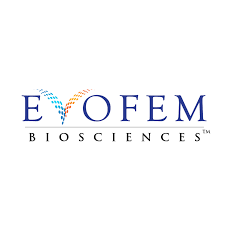 Stifel initiated coverage of Evofem Biosciences (NASDAQ:EVFM) with a "buy" rating and price target of $5. The stock closed at $2.36 on Oct. 1.
The company recently launched a vaginal pH-modulator gel, Phexxi, offering a non-hormonal, female-controlled, on-demand option for women seeking contraception.
"We believe Phexxi provides an innovative alternative for women who have moved 'beyond hormones,' a population that numbers up to 17 million," analyst Annabel Samimy writes.
"At a minimum, the product has an opportunity in women using non-prescription contraceptive methods," she said, adding that physician surveys have indicated meaningful interest from these women.
Ms. Samimy said serving this unmet need in women's sexual/reproductive health, Evofem believes Phexxi's potential could be as high as $1-billion. "Consensus and Stifel estimates fall far below, representing an opportunity to exceed expectations and drive value realization," she added.
In addition, she said the same compound is being developed as EVO100 for the prevention of sexually transmitted infections (STIs), representing a growth opportunity for Evofem, as STI prevention could appeal to another segment of women regardless of contraceptive status. EVO100 is expected to enter a Phase 3 program later in 2020.