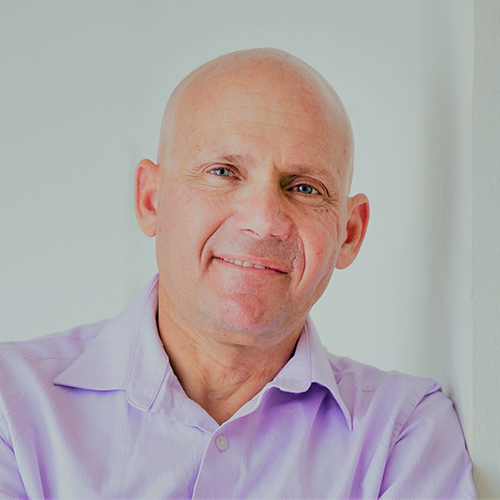 Closely-held PregnanTech is completing a clinical safety study with its Lioness device to prevent preterm birth in non-pregnant women about to undergo a hysterectomy as a steppingstone to a larger proof-of-concept study slated for 2021.
"We believe Lioness has the potential to reduce the rate, morbidity and mortality of neonates worldwide, decrease hospitalization of pregnant women, and lessen the financial burden to healthcare systems and families from preterm birth," Dr. David Shashar, CEO, says in an interview with BioTuesdays.
Dr. Shashar, an obstetrician by training, explains that Lioness is a disposable silicone ring placed in the vagina and secured high around the uterine cervix. The ring's special structure enables it to remain in place, keeping the cervix elongated and closed, even in the presence of contractions.
"The device reduces the load on the cervix, inhibiting the biomechanical cascade that leads to preterm birth, in order to delay premature births by a number of weeks," he adds.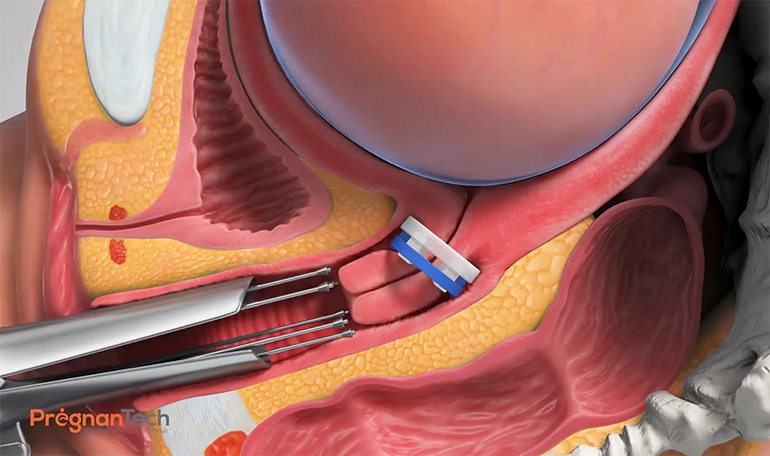 Lioness is inserted during the second trimester in a procedure that takes only a few minutes, by a physician in an outpatient setting, and is designed to be removed when the pregnancy reaches term. Babies born during 23-to-37 weeks of pregnancy are considered preterm.
Lioness also has a self-release mechanism in the event of active labor or strong contractions. Dr. Shashar points out that 9% to 17% of all pregnancies are at risk for spontaneous preterm birth from a variety of factors, including twin pregnancies, women with a history of preterm birth, premature contractions, cervical shortening and insufficiency.
According to Dr. Shashar, premature birth is the most common, catastrophic, and costly problem in obstetrics. Every year, about 15 million preterm infants are born worldwide, which represents approximately 5% to 12% of all births in the developed countries, and up to 18% of births in underdeveloped countries. About one million of these newborns do not survive. Those that survive suffer from disabilities that have a significant effect, not only on their own quality of life, but on that of their families.
The cost of preterm newborn care averages approximately 10 times that of caring for a full-term newborn. "Delaying preterm birth by one week can reduce hospitalization costs by more than 25% and improve outcomes of newborns," he adds.
Dr. Shashar points out that rates of preterm birth have not changed in decades in spite of treatments with progesterone; tocolytic medications, which may delay delivery for 48 hours; cerclage sutures, which are removed when contractions begin; and pessaries, a removable device placed in the vagina to support pelvic prolapse, which is not approved in the U.S.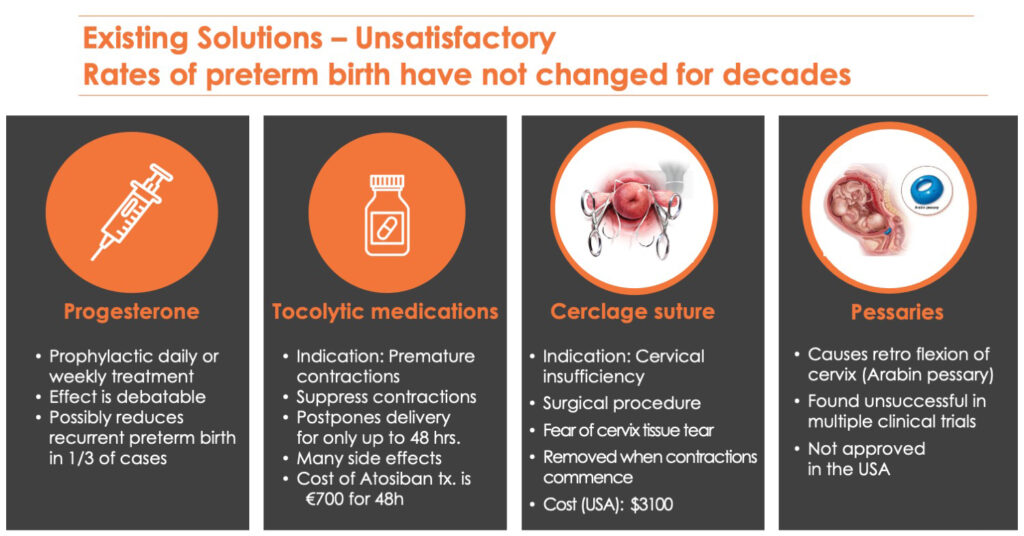 "Our goal is to revolutionize the current form of treatment to prevent preterm birth," he contends.
PregnanTech, a member of The Trendlines Group, an Israeli investment company, was founded in 2018 under the leadership of Dr. Shashar, in collaboration with a team of gynecologists and obstetricians from Israel's Sheba Medical Center and engineers from Trendlines Labs.
PregnanTech has two patents. One of these has been evaluated as a de novo device by the U.S. Patent and Trademark Office. A second international patent is being evaluated under the Patent Cooperation Treaty.
The Women's Health Innovation Summit recently selected PregnanTech as one of the showcase winners at its 2020 virtual conference.
Dr. Shashar says that the company's 2021 proof-of-concept trial with 20-to-40 pregnant women will be conducted at King's College Hospital, London, with Prof. Kypros Nicolaides, one of Europe's leading fetal medicine specialists, as principal investigator. The company is currently raising $1.1-million and is well along in meeting its goal.
PregnanTech also plans to conduct a pivotal study during 2022 and 2023 to seek regulatory approval of Lioness and begin sales in the U.S. and Europe in 2024. The study will enroll women carrying twins. Dr. Shashar says twin pregnancies have a 50% to 60% chance of preterm birth before 37 weeks.
Dr. Shashar says the company's target market includes obstetric and gynecology clinics and obstetric hospital departments. "We see an addressable annual market of two million pregnancies in developed and nine million pregnancies in developing countries, generating an annual $2-billion market in developed countries."
Editor's Note: This article does not constitute an offer to sell or the solicitation of an offer to buy any securities of PregnanTech, and shall not constitute an offer, solicitation or sale of any security in any state or jurisdiction in which such offer, solicitation or sale would be unlawful prior to registration or qualification under the securities laws of any such state or jurisdiction.
• • • • •
To connect with Trendlines or any of the other companies featured on BioTuesdays, send us an email at [email protected].