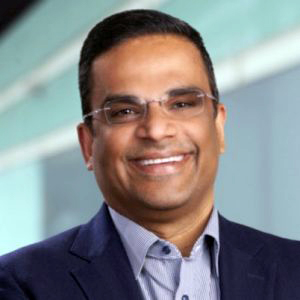 On the heels of an FDA approval, Chiasma (NASDAQ:CHMA) is preparing for the U.S. launch of MYCAPSSA, the first orally administered somatostatin analog for the long-term maintenance treatment of acromegaly in patients who have responded to and tolerated treatment with octreotide or lanreotide.
"MYCAPSSA's approval validates our platform technology, which enables the conversion of select peptide-based injectables into oral formulations," CEO Raj Kannan says in an interview with BioTuesdays. "MYCAPSSA, which has been nearly 20 years in the making, has the potential to become the new standard-of-care for the maintenance treatment for acromegaly."
Acromegaly is a rare endocrine disorder usually caused by a benign tumor in the pituitary gland and is characterized by the excessive production of growth hormone and insulin-like growth factor-1 hormone (IGF-1). Left untreated, acromegaly may cause an altered facial appearance, enlargement of the hands and feet, joint pain and intense headaches. Patients with acromegaly are at higher risk for developing Type 2 diabetes, cardiovascular disease and even some types of cancer.
The disease affects some 24,000 patients in the U.S., of which about 8,000 are treated chronically with somatostatin analog injections. Patients who do not respond to the surgical removal of the pituitary gland tumor must take somatostatin, a peptide that blocks growth hormone production, for the rest of their lives. Mr. Kannan estimates the U.S. somatostatin market at $400-million, "which is a good size for a company like Chiasma."
The high viscosity of somatostatin analog formulations, such as octreotide and lanreotide, require that they be injected using an 18-to-20-gauge needle.
"The entire length of the needle must be injected into the muscle, which results in about 70% of patients experiencing lingering pain as well as injection site reactions, such as hardness, nodules and swelling," he says. "Because the injections must be administered by a health care professional, many patients feel a loss of independence as well."
The monthly injection frequency also results in a peak concentration of somatostatin shortly after injection, followed by a decline, such that patients begin to experience symptoms about three weeks following the injection. "One patient described the worsening of symptoms as a severe flu with an intense headache," Mr. Kannan recalls.
MYCAPSSA was developed using Chiasma's Transient Permeability Enhancer (TPE) technology. Typically, orally administered peptide drugs are degraded in the stomach, and even if they reach the small intestine intact, they are not readily absorbed. Chiasma's TPE technology uses a medium fatty acid-based enteric capsule that protects the peptide drug from degradation in the stomach. Once the capsule reaches the small intestine, the capsule dissolves and releases the TPE formulation of the peptide.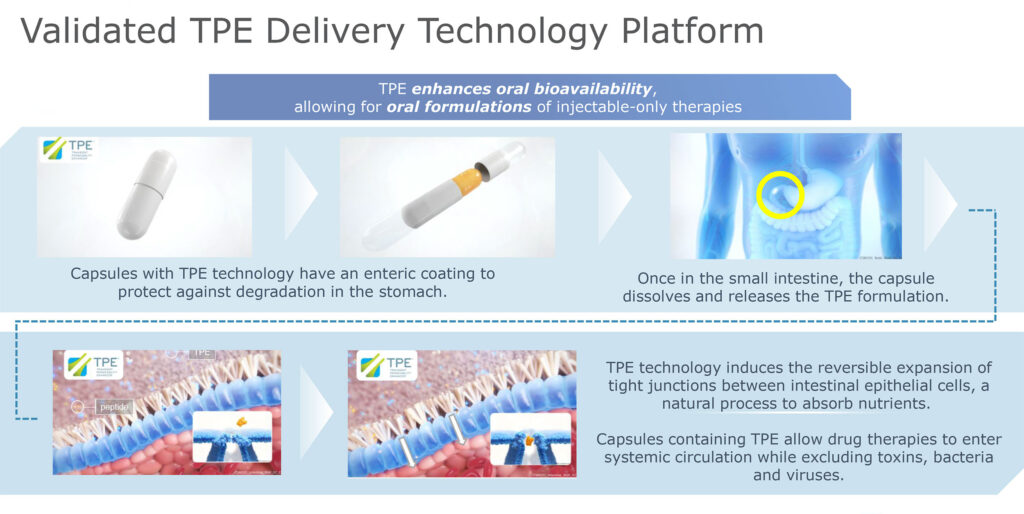 The TPE technology then induces the small intestine's tight junctions to open, allowing the peptide to enter the bloodstream. "Only small molecules, those less than 20 kilodaltons, are able to pass through these tight junctions. Anything larger than that, including bacteria and viruses, cannot pass through," Mr. Kannan points out.
The FDA's June 2020 approval of MYCAPSSA was based on the results of Chiasma's OPTIMAL Phase 3 trial, which met all of its primary and secondary endpoints. Nine months following the initiation of treatment, 58% of patients administered MYCAPSSA maintained their IGF-1 response, compared with 19% in the placebo group.
Chiasma is currently awaiting topline data from its MPOWERED Phase 3 study, which is designed to obtain EMA approval for MYCAPSSA. The company expects these data in the fourth quarter of 2020, followed by an EMA regulatory submission in the first half of 2021.
With plans to launch MYCAPSSA in the U.S. in the fourth quarter of this year, Mr. Kannan points out that Chiasma has a unique commercialization strategy, in part because of the limitations created by COVID-19.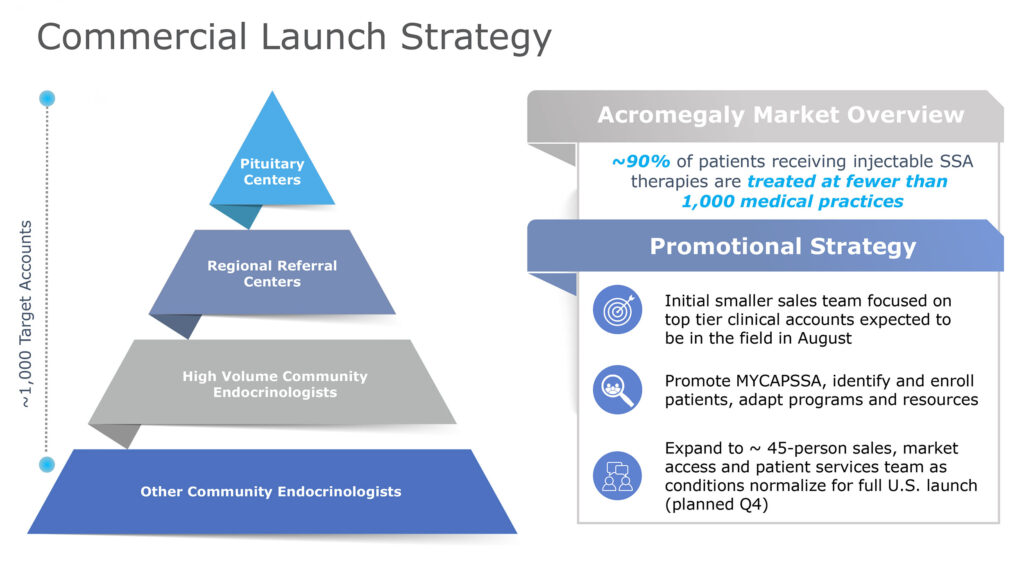 "We plan to start with a multi-channel digital campaign which, pre-pandemic, would be unheard of," he says. "Patients are getting more comfortable with virtual consultations and those that are already taking injectable somatostatin analogs can easily switch to an orally administered capsule with virtual support. The only direct contact that is required is to obtain blood samples, which is conducted via a mobile phlebotomy unit."
The company has established the Chiasma Access and Patient Support, or CAPS program, which will assign case managers to support acromegaly patients as they switch from injectable somatostatin to MYCAPSSA.
Mr. Kannan adds that identifying patients is often challenging for companies launching new drugs, especially those intended to treat rare diseases. "In our case, somatostatin analog-treated patients are readily identifiable because they currently visit their health care provider for injections. In addition, less than 1,000 endocrinologists treat about 90% of the acromegaly patients in U.S., which really focuses our launch strategy."
The company plans to scale-up its customer facing team in sales, patient services and market access to approximately 45 employees.
Beyond MYCAPSSA's commercial launch, Mr. Kannan sees Chiasma continuing as a validated platform technology company. He expects the company will announce its next TPE drug candidate by the end of 2020.
"Having intentionally focused on a single indication, our goal now is to be known as the premier company developing oral treatment options for patients facing significant challenges with injectables," Mr. Kannan says.
• • • • •
To connect with Chiasma or any of the other companies featured on BioTuesdays, send us an email at editor@biotuesdays.com.