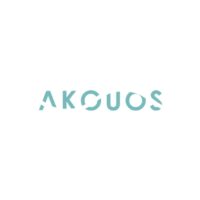 BTIG initiated coverage of Akouos (NASDAQ:AKUS) with a "buy" rating and $35 price target. The stock closed at $21.12 on July 20.
Akouos is focused on the development of highly specific genetic medicines for hearing loss. The company has established and is further developing a precision genetic medicines platform, which when combined with its delivery technology and procedure, "provides it with the ability to precisely and effectively deliver several types of precision genetic therapeutics to the inner ear," writes analyst Robert Hazlett.
"We believe Akouos has the potential to become a leader in this space," he added.
Akouos' lead program, AK-OTOF, is a dual-vector gene therapy that employs AAVAnc80 to deliver corrected copies of the OTOF gene in people with OTOF-mediated hearing loss.
Mr. Hazlett said OTOF encodes otoferlin, a protein that enables the sensory cells of the ear to release neurotransmitters to activate auditory neurons. People with OTOF mutations generally have profound hearing loss, and AAVAnc80 was chosen due to its high transduction efficiency in inner hair cells, he said. The AK-OTOF program is slated to enter the clinic in 2021, with initial data in 2022.
Two other programs are also moving rapidly toward the clinic, Mr. Hazlett said. CLRN1 piggybacks on many of the technologies of the AK-OTOF program, and AK-anti-VEGF attempts to precisely deliver a therapeutic protein to treat vestibular schwannomas, a common benign tumor associated with hearing loss. The GJB2 program has much larger potential, though is earlier stage and higher risk, he added.