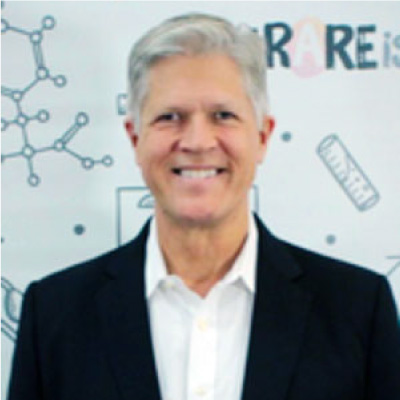 CohBar (NASDAQ:CWBR) is transforming peptides encoded and expressed by mitochondria, some of which control a wide range of systems in the body, into novel therapeutics.
"Harnessing the power of mitochondria biology to signal other cells provides a unique platform for developing therapeutic agents," Steven Engle, CEO, says in an interview with BioTuesdays. "These mitochondrially encoded peptides regulate key systems in the body, and loss of their activity is associated with certain chronic diseases and aging.
Mitochondrial dysfunction, which can affect almost any part of the body, including cells of the brain and nervous system, muscles, kidneys, heart and liver, plays an underlying role in certain chronic and age-related diseases, including fatty liver disease, inflammation, obesity, Type 2 diabetes, cancer, fibrotic diseases, and other disorders, he adds. Mitochondrial dysfunction also is associated with a number of organ-related diseases, like Alzheimer's, Parkinson's and congestive heart failure.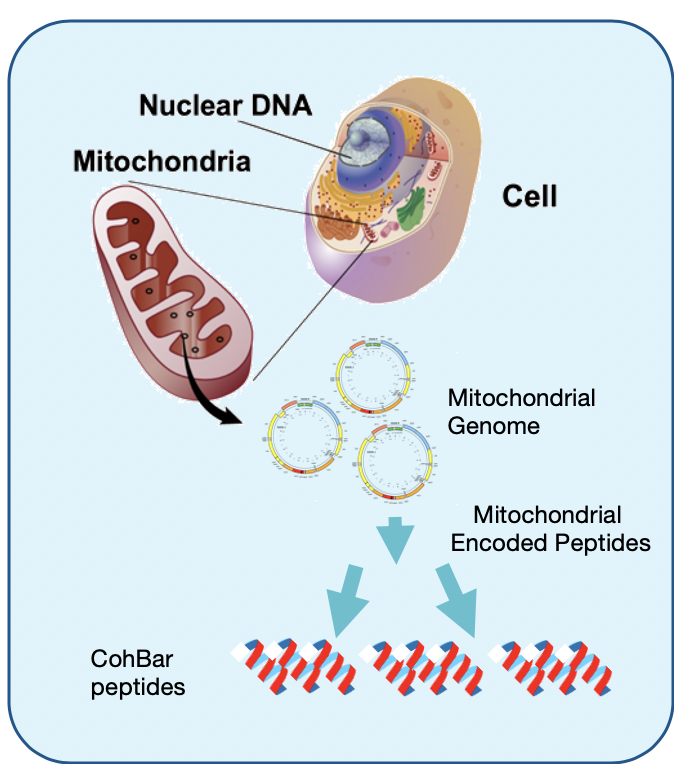 Mr. Engle says recent research suggests mitochondria play a major role in signaling and regulation within and between cells of the metabolic, immune and other body systems.
Historically, mitochondria were seen as primarily the "energy factory" of the body, producing 90% of the energy the body needs to function. Nearly every cell of the body contains several thousand mitochondria and they are responsible for converting nutrients into energy in the form of adenosine triphosphate, an organic compound that provides energy to drive many processes in living cells.
"Based on research by CohBar and its founders, we now know that mitochondria also signal and regulate multiple systems through these signaling peptides," he adds.
Mr. Engle says the company has discovered more than 100 peptides encoded in mitochondrial DNA, leading to a library of more than 1,000 peptide analogs for potential development into therapeutics. "Our discovery of these peptides encoded in the mitochondria genome is the foundation of our platform technology." The company's strategy is to protect its IP with more than 65 patent filings and eight issued patents.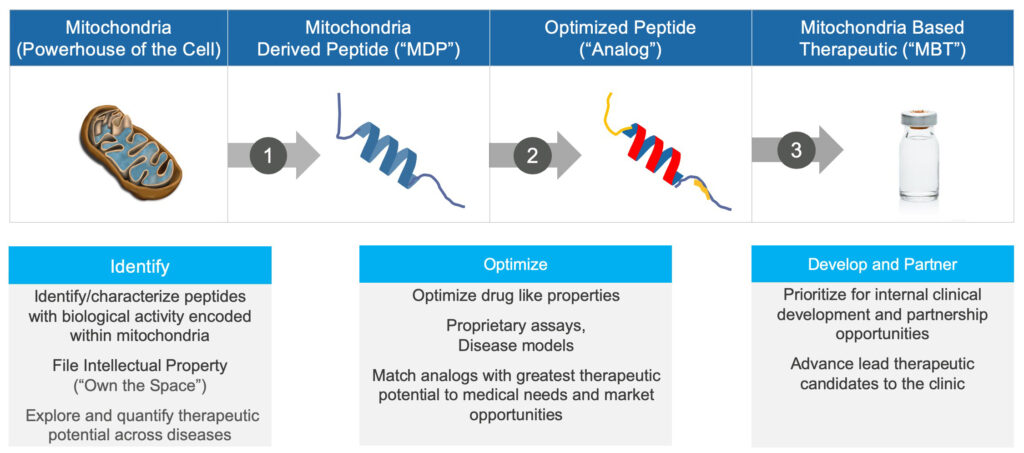 Based on pioneering research by Dr. Pinchas Cohen, a director, CohBar has used its platform technology to expand its R&D portfolio from two-to-five programs in the past year, including one in fatty liver disease and obesity, two in oncology, one in fibrotic disease and one in COVID-associated acute respiratory syndrome (ARDS).
Mr. Engle says CohBar's lead clinical drug candidate, CB4211, is being developed to help patients with non-alcoholic steatohepatitis (NASH) and obesity, and is the first mitochondria-based therapeutic to be tested in humans.
CB4211 has a novel mechanism of action by acting to maintain metabolic homeostasis and enhancing signaling via the insulin receptor. When administered with insulin in fasted diet-induced obese mice, CB4211 enhanced insulin sensitivity and prolonged the reduction in blood glucose levels.
"CB4211 enhances the effects of insulin on regulating fatty acid release from fat cells and has been shown to prevent liver damage in animal models of NASH. This novel mechanism provides a unique approach to treat diseases like NASH and obesity, which is unlike anything other companies are developing," Mr. Engle says.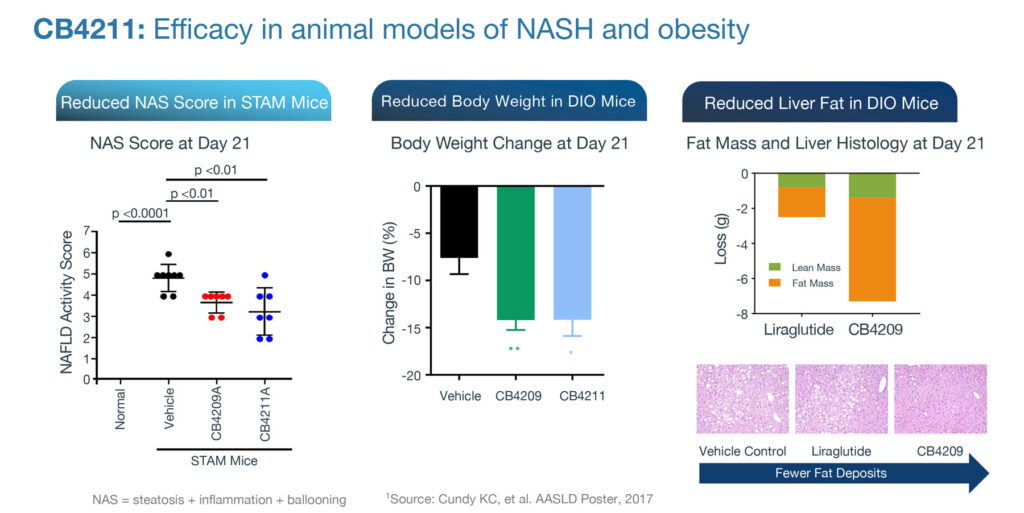 CB4211 is in the Phase 1b stage of a Phase 1a/1b trial in obese non-alcoholic fatty liver disease patients with high liver fat. However, clinical testing is currently on a temporary pause because of the COVID-19 pandemic. In December, the company reported that CB4211 was well tolerated after seven days of dosing in the Phase 1a portion of the study.
The Phase 1b stage of the study is designed to assess safety, tolerability, and activity of CB4211. The double-blind, placebo-controlled evaluation will be conducted over four weeks of treatment in 20 obese NASH patients, with 10 subjects receiving CB4211 and 10 receiving placebo. The study will assess changes in liver fat, body weight and biomarkers relevant to NASH and obesity.
More than 40% of NASH patients have diabetes and greater than 80% are obese. In preclinical studies, CB4211 has demonstrated a helpful synergy when combined with a commonly used drug, a glucagon-like peptide-1 (GLP-1) agonist, which is used in reducing body weight and liver fat.
GLP-1 compounds like Victoza and Byetta are recent advances in the treatment of diabetes. They slow emptying of the stomach and act when sugars are higher than normal; increase insulin levels to help lower sugar levels; and decrease glucagon, a hormone that raises blood sugar. CohBar's CB4211 has a unique mechanism of action that has the potential to be synergistic with these drugs, Mr. Engle suggests.
Citing the company's expanding preclinical programs, Mr. Engle says "In some ways, we are lucky because we can continue to advance our preclinical programs during the pandemic, while many companies with only clinical projects have been stalled by significant delays in enrollment and recruitment," Mr. Engle contends.
According to recent pandemic research, patients with metabolic comorbidities like poorly controlled Type 2 diabetes are at a significantly increased risk of dying from COVID-19. Mr. Engle points to a new study from Italy that found that a majority of COVID-19 deaths occurred in patients with one or more of these comorbidities.
CohBar has generated novel analogs of mitochondrial peptides that are agonists of the apelin receptor, a key receptor involved in regulating metabolic homeostasis, fluid homeostasis, and cardiovascular function. These novel analogs have improved metabolic stability. and potentially offer broad protective effects. In obese animal models of Type 2 diabetes, the peptides improved metabolic homeostasis and glucose tolerance, reducing body fat.
"Based on published studies of apelin signaling in animal models, we believe our peptide analogs, by activating the apelin receptor, have the potential to reduce COVID-19 associated ARDS lung damage, improve oxygen absorption, block the cytokine storm that damages other organs, and reduce the risk of multi-organ failure," he adds. CohBar is currently conducting preclinical studies in mouse models of ARDS.
CohBar has obtained promising preclinical data in a melanoma mouse model with its MBT5 analog that targets CXCR4, a chemokine receptor, which is overexpressed in most cancer types and plays a key role in tumor growth, angiogenesis, metastasis and resistance to therapy. Inhibition of CXCR4 has been shown to improve the outcome of cancer chemotherapy and immunotherapy.
Mr. Engle says that in cell-based preclinical studies, CohBar's CXCR4 antagonists exhibited high potency and selectivity in CXCR4 inhibition. Combination therapy of MBT5 plus temozolomide, an anticancer chemotherapeutic agent, reduced tumor volume by 61% in an aggressive melanoma mouse model, compared with a 38% reduction with temozolomide monotherapy.
CohBar also has demonstrated therapeutic potential for its MBT2 peptide analogs in preclinical models of idiopathic pulmonary fibrosis (IPF). Mr. Engle points to studies where the beneficial effects of 14 days of MBT2 treatment in mice with established fibrosis were comparable to nintedanib, an approved drug for IPF. MBT2 analogs are also being evaluated in models of other fibrotic diseases.
"Our goal is to pick our next clinical candidate in 2020, and if I had to guess, it may be a CXCR4 antagonist, because of the high potency of the compounds, which could be a major factor in selecting a candidate for the clinic, depending on results in ongoing studies," Mr. Engle says.
"But the antifibrotic program is not far behind, and with the potential for support from government funding, the ARDS program could catch up if our preclinical studies show effects like those of reported for apelin."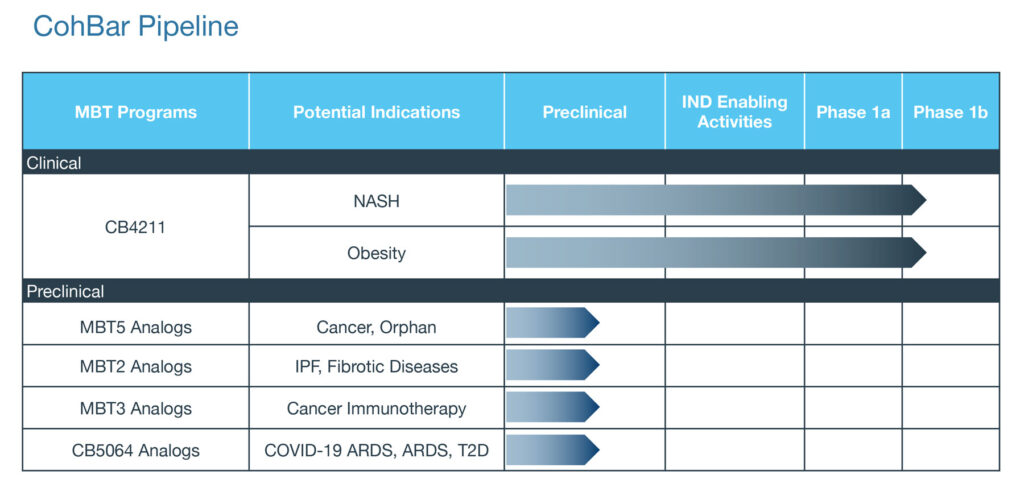 • • • • •
To connect with CohBar or any of the other companies featured on BioTuesdays, send us an email at editor@biotuesdays.com.