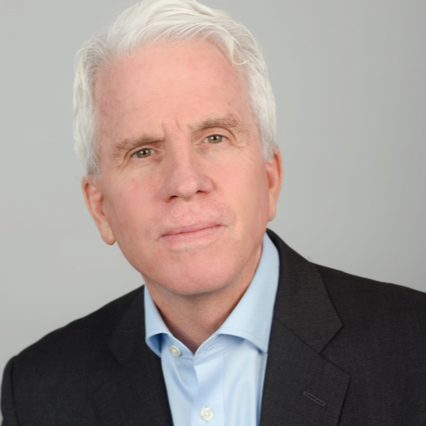 After abruptly ending its hepatitis B virus program in January, Spring Bank Pharmaceuticals (NASDAQ:SBPH) is in the early stages of examining whether its family of RIG-I agonists have the potential to attack SARS-CoV-2, the virus that causes COVID-19.
RIG-I is an essential molecule in the innate immune system for recognizing cells that have been infected with a virus.
"We have shipped our RIG-I agonist analogs, including inarigivir, to the NIAID, part of the NIH, to run through their internal assays for the virus," Martin Driscoll, president and CEO, says in an interview with BioTuesdays.
"If we see a high level of activity against the virus, we may embark on a further development program to study our compounds against COVID-19," he adds. Spring Bank expects to hear back from the NIH this summer.
Mr. Driscoll says that the company's internally-developed RIG-I agonist compounds have demonstrated in vitro and in vivo activity against viral respiratory diseases, such as respiratory syncytial virus, influenza, and parainfluenza, as well as potent antiviral activity against positive-strand RNA viruses, such as norovirus.
"Positive-strand RNA viruses are characterized by genetic material, which consists of a positive RNA strand and encodes messenger-RNA for viral protein production," he points out. "We believe our previous work in this area will be important in informing us about the potential role of our RIG-I agonist compounds in the treatment of SARS-CoV-2 because this pathogen is also a positive-strand RNA virus."
Mr. Driscoll says Spring Bank also is in active discussions with academic investigators in Europe and the U.S. to test whether inarigivir, as an immune modulator, has the potential to be used as an adjuvant booster in clinical trials for a vaccine against COVID-19. "By the early part of the summer, we hope to have an agreement with one or more of these investigator groups," he adds.
Inarigivir was in Phase 2 development for the treatment of chronic hepatitis B virus when liver toxicity issues forced Spring Bank and its partner, Gilead Sciences, to halt the trial and end further research and development in hepatitis B.
That left the company with an early-stage pipeline of STING (stimulatory of interferon genes) products. STING is a protein that has the potential to activate the body's innate immune system in the presence of cancer.
Spring Bank's lead clinical STING agonist is SB 11285, a second generation, intravenously-administered immunotherapeutic agent for the treatment of certain cancers. It is also developing STING antagonist compounds for the treatment of inflammatory and auto-immune diseases; and STING agonist antibody drug conjugates (ADCs) for potential oncology applications.
Mr. Driscoll explains that inducing interferons and interferon-stimulated genes in tumor cells has been shown to modulate an immune response and induce apoptosis of tumor cells. "Therapeutically, targeting the STING pathway could turn a 'cold' tumor into a 'hot' one, making it more likely to respond to other forms of immunotherapy, such as immune checkpoint inhibitors," he suggests.
"Our STING agonists, in combination with an antibody to form an ADC, could provide targeted delivery to the tumor site to better achieve anti-tumor efficacy," he adds.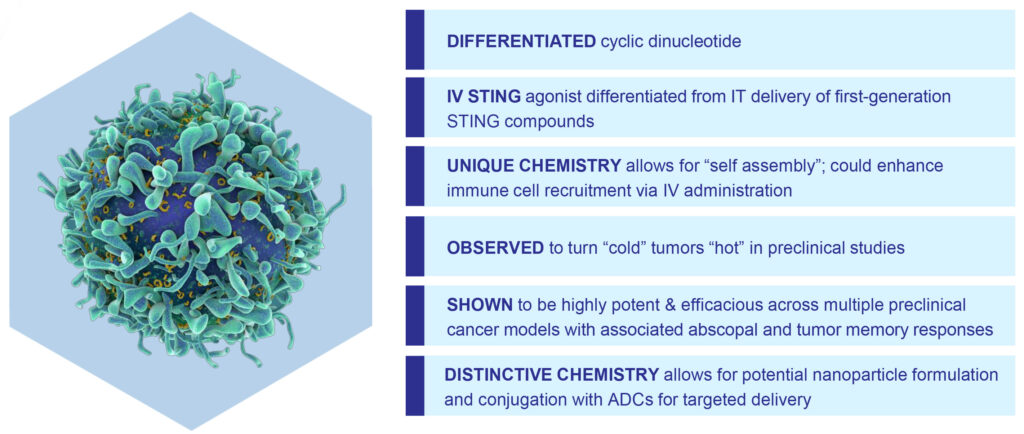 Next-Generation STING Agonist Platform
SB 11285 is currently being evaluated in a Phase 1a/1b multicenter, dose escalation clinical trial, in collaboration with Roche, in patients with advanced solid tumors. Following the recommendation of the trial's safety review committee, principal investigators initiated dosing a second cohort at the next higher monotherapy dose level in April.
"Although a few clinical sites have suspended patient enrollment in all clinical trials due to the current pandemic, the Spring Bank clinical development team has been able to continue dosing patients in the trial at a key site," Mr. Driscoll says.
In the early part of the summer, the company expects to begin dosing the third cohort in the Phase 1a portion of the trial and move into a Phase 1b combination dose escalation arm with SB 11285, and two checkpoint inhibitors: Bristol-Myers Squibb's Opdivo and Roche's Tecentriq.
According to Mr. Driscoll, Spring Bank hopes to complete the Phase 1a/1b by the end of 2020 and with FDA approval, begin a Phase 2 combination study with possibly four cohorts of 20 patients each. Among the cancers to be studied are melanoma, colorectal and radio-sensitized head and neck cancer patients.
Spring Bank's small molecule nucleic acid hybrid chemistry platform also led to the discovery of SB 11736, its lead oral STING antagonist, which is designed to block activation of the STING pathway that contributes to the cause of certain autoimmune and inflammatory diseases, such as lupus, erythematosus, pulmonary fibrosis, and inflammatory bowel and renal diseases.
Mr. Driscoll says there are significant side effects and tolerability issues with current therapies, such as anti-interferon biologics, corticosteroids, anti-inflammatory drugs and JAK inhibitors. "We want to be in a position in the fourth quarter of this year to select a lead indication for IND-enabling studies, with the goal of entering the clinic in early 2022."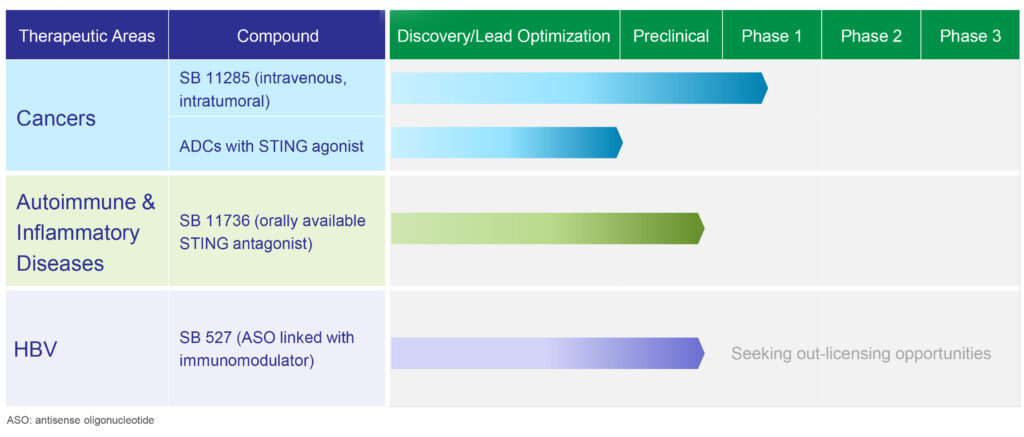 Differentiated Pipeline
• • • • •
To connect with Spring Bank or any of the other companies featured on BioTuesdays, send us an email at editor@biotuesdays.com.