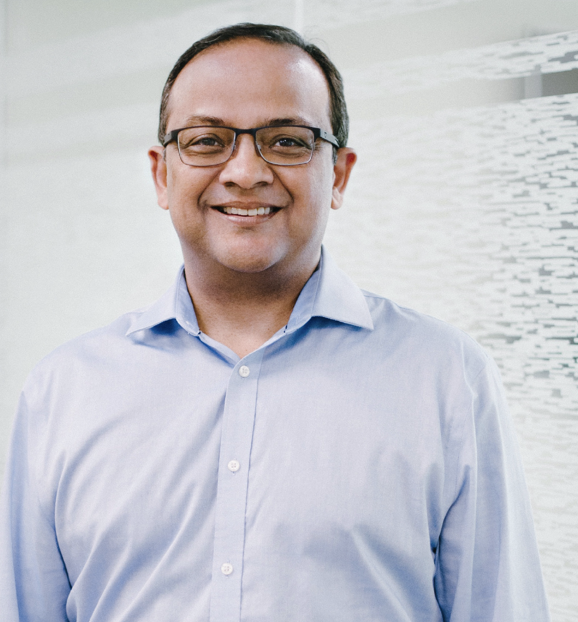 Closely-held SetPoint Medical is pioneering electric stimulation of the vagus nerve in the neck as a treatment for rheumatoid arthritis (RA) and other chronic autoimmune diseases, such as Crohn's disease, ulcerative colitis and potentially multiple sclerosis.
"Despite significant progress with pharmacological therapy over the past decade, there is a need for new options that can reduce disease activity without immunosuppressing patients for the rest of their lives," Murthy Simhambhatla, president and CEO, says in an interview with BioTuesdays.
Approximately half of RA patients on a biologic or targeted synthetic therapy are off the drug within two years. In addition, these drugs are very expensive and depend on individual patient compliance that can be inconsistent and unreliable. They can also often lose efficacy over time and come with black-box warnings due the risk of potentially serious infections and other side effects, he adds.
Dr. Simhambhatla explains that SetPoint has developed an integrated platform designed to modulate the body's innate inflammatory reflex by stimulating the vagus nerve. The vagus nerve senses inflammation and relays this signal to the brain. The brain then reflexively sends a corresponding signal through the vagus nerve and celiac plexus to the spleen, where it modulates the release of cytokines to maintain homeostasis of the immune system.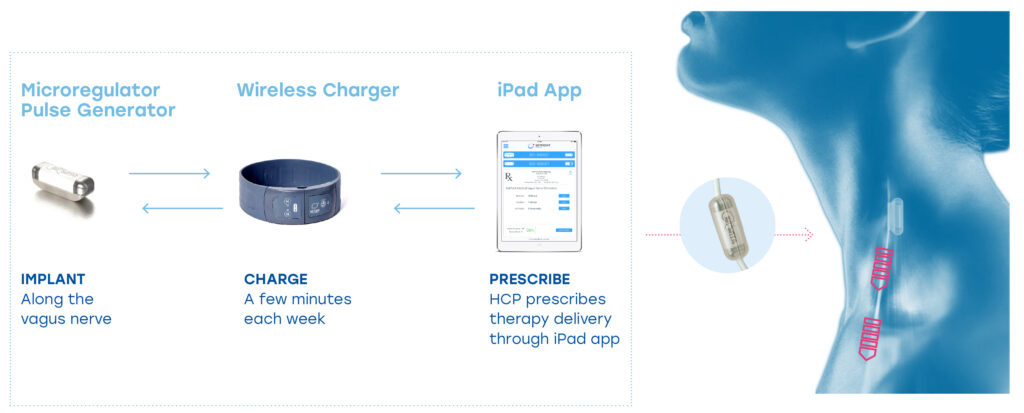 SetPoint Medical Platform
The inflammatory reflex was discovered by SetPoint's co-founder, Dr. Kevin Tracey, a neurosurgeon. His ground-breaking research that electrical stimulation of the vagus nerve could restore the body to proper functioning was published in the peer-reviewed journal, Nature, in 2002. The discovery led to the founding of SetPoint in 2007.
SetPoint's platform consists of a small pulse generator, which is about the size of a large vitamin and is implanted by a neurosurgeon in a pod along the vagus nerve in the curve of the neck. The system also includes a wireless charger that a patient must wear around the neck for a few minutes each week. The pulse generator has no lead wires and the battery has an expected life of about 10 years.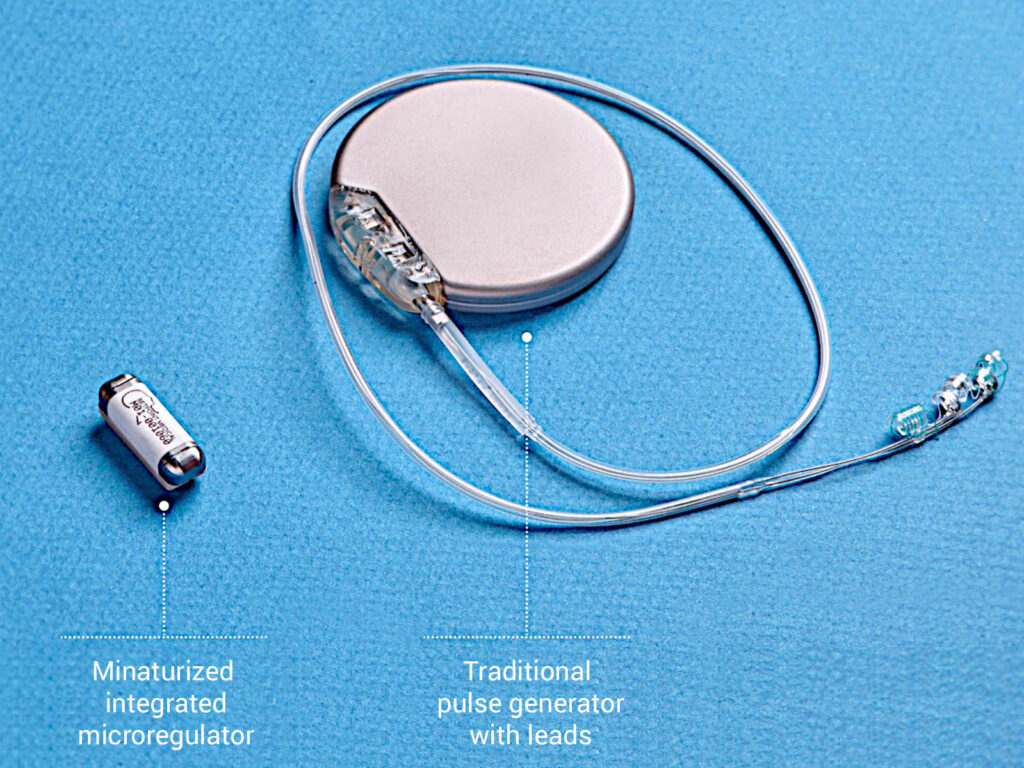 Dr. Simhambhatla says the company supplies an RA patient's rheumatologist with a proprietary iPad app, called Prescription Pad, to program the pulse generator for each individual patient. "Once the system is programmed, it's entirely autonomous," he adds.
"What we've learned about the mechanism of action of our therapy is that the inflammatory reflex naturally suppresses a range of inflammatory cytokines, such as TNF, IL-6 and IL-1, by 30% to 70%, resulting in a reduction in inflammation without the attendant immunosuppression seen with drugs," Dr. Simhambhatla points out.
"And stimulating the vagus nerve for only 60 seconds a day reduces the release of these inflammatory cytokines for 24-to-48 hours. As a result, this low energy process has allowed us to miniaturize the pulse generator."
Rheumatoid arthritis is a debilitating condition where the immune system attacks joints, resulting in bone erosion and joint deformity. The condition affects some 1.5 million people in the U.S. A market size analysis by Goldman Sachs in 2017 pegged the annual cost of RA drugs at more than $30-billion in the U.S.
The current therapy regime with conventional disease modifying anti-rheumatic drugs often begins with generic low dose methotrexate, before incomplete responders are moved to first-line biologics, such as Humira, Enbrel and Remicade. Patients who are intolerant to these biologic drugs or are incomplete responders, are cycled to second-line biologics or oral targeted synthetic drugs, such as Janus Kinase inhibitors.
Dr. Simhambhatla says SetPoint has demonstrated positive results across three clinical studies in Europe and the U.S., confirming the mechanism of action and proof of concept of its technology. "We were able to achieve reduction in disease activity with electric stimulation that was comparable to best-in-class approved drugs in these early trials." The results of a successful human proof-of-concept trial in RA were published in the peer-reviewed journal, PNAS, in 2016.
Earlier this month, the company received FDA approval for an investigational device exemption to study the safety and effectiveness of its bioelectric platform in a pivotal study with up to 250 moderate-to-severe RA patients who are incomplete responders or are intolerant to biologic or targeted synthetic disease modifying anti-rheumatic drugs.
Dr. Simhambhatla hopes the company can start the pivotal trial before the end of 2020 but he cautions that a backlog of elective surgeries must first be cleared and then clinical trials must return to normal. "We're ready to start the pivotal trial as soon as possible but everything depends on the external COVID-19 environment," he suggests.
"RA is only the beginning," Dr. Simhambhatla contends. "We have obtained similar positive proof-of-concept results for Crohn's disease that are comparable to existing biologic drugs. And we believe there is applicability of our bioelectric platform to ulcerative colitis and potentially multiple sclerosis."
• • • • •
To connect with SetPoint Medical or any of the other companies featured on BioTuesdays, send us an email at editor@biotuesdays.com.