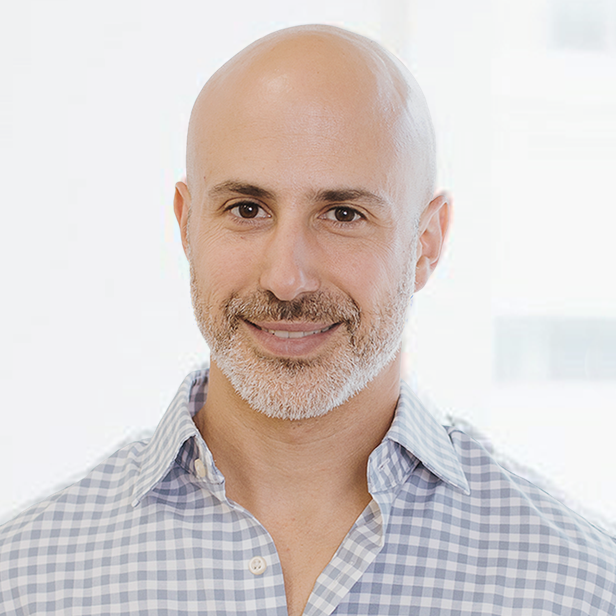 Despite delays in dosing of patients at its Toronto clinic and building its network of clinics in the U.S. because of COVID-19, closely-held Field Trip Psychedelics is finding opportunities to expand its psychedelic-enhanced treatments to improve mental wellness.
"The COVID-19 pandemic is likely to create one of the greatest mental health challenges the world has ever seen," executive chairman, Ronan Levy, says in an interview with BioTuesdays.
"There isn't a person on the planet that isn't feeling anxiety over having their life taken away from them by this quarantine and whether they'll have a job to go to when we return to a new normal," he suggests.
Founded by early players in the medical cannabis industry in Canada, Field Trip has become a leading player in the medical and therapeutic applications of psychedlics, such as ketamine and psilocybin, or magic mushrooms, which are currently controlled substances but can be used medically in certain situations.
Ketamine is a dissociative drug, producing a sense of mind from body separation. It works by stopping the brain from getting nerve messages about pain. It also alters how individuals experience sight and sound.
Psilocybin, despite being less potent than LSD, is capable of altering perception of space and time, causing euphoria and mystical experiences. Advocates are seeking a Health Canada exemption to use psilocybin for patients with end of life distress.
Peer-reviewed articles in publications, such as The Lancet and the Journal of Psychopharmacology, have detailed studies showing decreases in depression and addiction after treatment with psilocybin. Even personal well-being or life satisfaction can be improved after treatment.

"Ketamine and psilocybin also have a relatively low harm profile as measured by mortality, dependence, mental functioning, injury and crime," Mr. Levy points out.
He explains that Field Trip's regimen combines the science of psychedelic medicine with personal psychotherapy and wellness practices in a five-step program. These include consultation; preparation by working through exercises to optimize a patient's experience and outcome; ketamine-enhanced therapy sessions; integration sessions to develop an individual behavior-focused action plan, combining medications and mindfulness tools to deepen self-awareness with additional exercises at home; and continued follow-up.
Our doctors and therapists are disrupting the mental health landscape and redefining the way we approach depression and mental health issues
Last month, the company's Field Trip Health subsidiary launched the world's first virtual psychedelic therapy services through its online platform. The first two elements of the service are an internally developed psychedelic breathing technique plus integration therapy, which was designed to help people open up to deeper level emotions through breathing techniques, Mr. Levy says.
The company also is offering its COVID coping therapy, which follows a conventional therapy format that was developed to help individuals manage the stresses of the current pandemic. The services will initially be offered to people in Ontario and then rolled out to New York state and California later this year.
According to Mr. Levy, different breathing exercises and techniques have been known to "alter consciousness and create psychedelic experiences that open people up to greater emotional awareness and depth."
Studies have shown that different breathing techniques, when combined with psychotherapy, can reduce symptoms associated with major depressive disorder, post-traumatic stress disorder and anxiety, and may also improve self-esteem.
Field Trip clients follow a 30-to-60 minute guided psychedelic breathing exercise video online before participating in a 50-minute telephone/teleconference call with a therapist who provides integration services that can be specifically tailored toward processing the emotions around COVID-19.
In addition to its virtual psychedelic therapy, the company's therapists are available to provide therapy specific to coping with COVID-related stress and anxiety, he adds. "This therapy is designed to help people work through many of the emotions that are likely coming up these days, and help them develop greater resilience until life gets back to the new post-COVID normal."
Field Trip is making initial access to these new virtual services available for free to medical workers who are on the front lines of battling the COVID-19 pandemic.
Also in April, Field Trip announced the creation of Field Trip Discovery, a newly-formed drug discovery division. "One of our core priorities is to advance the science and understanding of psychedelic compounds through evidence-based research," Mr. Levy contends.
The company's initial focus will be on canvassing known psychedelic molecules for new therapeutic applications, and new molecule discovery, targeting psilocybin-producing fungi that produce alkaloids and tryptamines beyond psilocybin, he adds. The company also hopes to identify various molecules that engage the 5-HT2A receptor in the brain in order to deliver a therapeutic effect.
Field Trip has inked a partnership with the University of the West Indies to build a psilocybin cultivation and research facility. "Jamaica was selected given the legality of psychedelics and government support," Mr. Levy suggests. The venture will focus on scalable cultivation and extraction techniques; breeding, genetics and strain profiles; and novel molecule discovery.
Denver and Oakland have decriminalized psilocybin and Berkley is expected to follow this year. Voters in Oregon in November will consider becoming the first state to legalize psychedelic mushrooms. "If the Psilocybin Services Act passes, we hope to pursue cultivation opportunities and provide psilocybin therapy services in Oregon," he adds.
Mr. Levy says Field Trip Health stopped dosing patients at its Toronto clinic in March but continues to conduct virtual psychiatric assessments, a necessary precondition to becoming a patient. "We're currently hoping to reopen this month as we are an essential business, but wanted to be mindful of the wellbeing of patients and staff."
Field Trip also hopes to resume construction of a clinic in New York as soon as possible and is looking to finalize a lease for a clinic in Los Angeles. Plans for clinics in other cities in North America are currently are on temporary hold because of COVID-19.
"Despite these challenges, our mission remains to heal the sick and better the well through psychedelic medicine and therapies," Mr. Levy says.
• • • • •
To connect with Field Trip or any of the other companies featured on BioTuesdays, send us an email at [email protected].