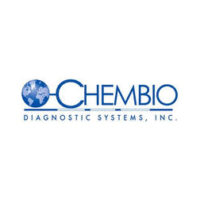 Canaccord Genuity raised its price target for Chembio Diagnostics (NASDAQ:CEMI) to $10 from $7, citing the launch of its 15-minute dual path platform (DPP) COVID-19 serology test in the U.S. The stock closed at $7.16 on April 1.
Serology testing provides answers about immunity and recovery, not just active infection, writes analyst Max Masucci.
"As we progress along the epidemic curve, we will need tests to identify the subset of individuals who were infected with COVID-19 and have since recovered. Serology tests are helpful in identifying evidence of immunity in someone who has recovered from infection, based on elevated levels of Immunoglobulin M and G antibodies," he added.
The test requires a fingerstick blood sample and can be run on Chembio's first- or second-generation MicroReader analyzers, or on British partner LumiraDx's platform.
Mr. Masucci said Chembio is in the process of shifting the bulk of its manufacturing
from manual assembly to automated manufacturing lines. "While we admit that we have limited information to work with, if Chembio is able to automate its COVID-19 manufacturing and supplement with manual assembly, we'd expect Chembio to be capable of producing 500,000-plus tests a month."
Mr. Masucci said he expects Chembio's COVID-19 serology COGS to be similar to its existing tests (21.6% gross product margins in the fourth quarter), but we expect pricing to come in at least two times higher than its existing company average. "That said, we ae unclear about how Chembio plans to split economics with LumiraDx.