Since COVID-19 was first identified in China late last year, researchers have been working tirelessly to develop diagnostics, therapeutics and vaccines in an effort to prevent the spread of the SARS-CoV-2 virus. Many existing drugs – such as the antimalarial hydroxychloroquine and antivirals used to treat Ebola, SARS and HIV-1 – are being assessed as potential therapeutics, while several companies are developing novel antivirals and immunotherapies. Other researchers are focused on developing a vaccine, either based on antibodies harnessed from recovered COVID-19 patients, or on components of the SARS-CoV-2 virus itself. Regardless of their focus or relative stage of clinical development, it is time for companies to apply their enabling technologies to fight this pandemic.
In this exclusive interview with BioTuesdays, Tom Isett, co-chairman and CEO of iBio (NYSE AMERICAN:IBIO) and Dr. Robert Foster, CEO of Hepion Pharmaceuticals (NASDAQ:HEPA) discuss how their companies are contributing to the global effort. They are joined by infectious disease expert, Dr. Gerald Parker, and liver disease expert, Dr. Stephen Harrison.
Tell me about iBio's FastPharming system.
Mr. Isett: Our FastPharming system uses living plants to produce biopharmaceuticals, whereas the traditional method is to genetically engineer mammalian cells to express proteins in large stainless steel or plastic-lined bioreactors. We simply grow our plants hydroponically under controlled lighting conditions for a few weeks, and then send in a Trojan horse. Specifically, a type of bacteria that infects the plant and changes its machinery to begin producing our desired vaccine, or therapeutic, in the leaves. Then, we harvest the leaves, isolate and purify the protein, and formulate it into the desired final product in a truly "green" operation.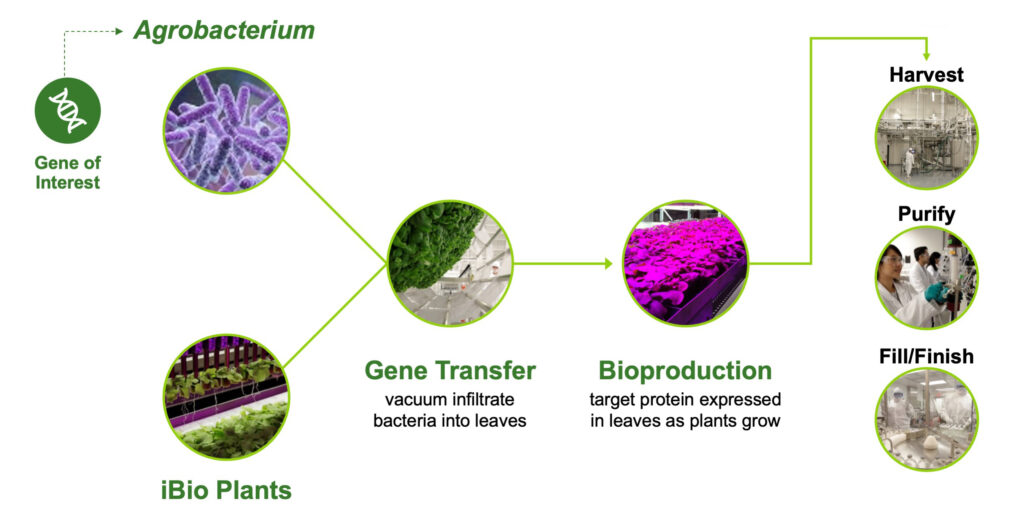 The FastPharming system uses plants as bioreactors
---
What advantages does FastPharming have over more traditional mammalian cell culture operations?
Dr. Parker: Plant-based production can save months in initial setup time compared with traditional methods. There is no need for expensive, labor-intensive cell line development, and the required upfront investment should be less than that of mammalian cell culture systems. In many cases, the risks and delays associated with scale up can also be reduced, because scale up is achieved by simply growing more plants. The product samples obtained during the research stage are highly comparable to the product that would be obtained at commercial scale. During a pandemic, having the ability to rapidly scale with confidence is invaluable.
What is the "Blue Angel" initiative and how did that lead to the building of iBio's facility in Bryan, Texas?
Mr. Isett: The Blue Angel program was launched by the Defense Advanced Research Projects Agency – or DARPA – as part of the U.S. DoD's response to the 2009 swine flu pandemic. The project's goal was to improve the response to pandemic influenza through accelerated vaccine production. DARPA explored a range of technologies that could enable faster responses to outbreaks, and based on iBio's technology, now part of the FastPharming system, the plant-based expression technology won out. The facility we now operate is one of three commercial sites that were partially funded by DARPA's Blue Angel initiative.
Earlier in March, iBio disclosed new provisional patent filings for two prospective vaccine platforms. What can you tell me about those?
Mr. Isett: Although those patent filings are provisional and therefore confidential, I can tell you that they cover newly designed vaccine candidates based on the prior experience of our scientific team, as well as innovative practices that aim to meaningfully contribute to ending human disease caused by coronaviruses. Our most advanced candidates are virus-like particle (VLP) designs.
Tell me about iBio's VLP-based constructs.
Dr. Parker: VLPs are artificial constructs comprising multiple proteins organized to resemble a virus, but they don't have any viral genetic material, rendering them non-infectious. VLPs are a promising alternative to soluble antigens because they have been shown to trigger a stronger immune response than may be possible with a simpler soluble antigen approach. VLPs have previously been successfully used in the development of vaccines for other targets. iBio has produced candidate VLP vaccines for SARS-CoV-2, and we know they can produce large quantities to very high uniformity and purity standards with their existing manufacturing capacity.
What are the next steps for iBio in its COVID-19 vaccine program?
Mr. Isett: iBio is initiating immunization studies for its VLP candidates using animal models. Those candidates producing the best results in terms of probable efficacy, safety, and production efficiency will be advanced to human clinical trials after FDA review and approval.
Is iBio open to working with other companies for vaccine development and/or manufacturing?
Mr. Isett: Yes, we're always looking for technology and commercialization partners for our proprietary product innovation efforts. Of course, we're also happy to make the FastPharming system available to other SARS-Cov-2 vaccine and therapeutic developers via our contract development and manufacturing services to help clients speed their products to market.
iBio just recently joined the Alliance for Biosecurity. Can you tell me about that?
Mr. Isett: The Alliance for Biosecurity advocates for public policies and funding to support the rapid development, production, stockpiling, and distribution of critically needed medical countermeasures to prevent and respond to a variety of threats. There is an obvious need to rapidly develop vaccine and therapeutic candidates for COVID-19, and quickly scale up manufacturing of these candidates to meet the demand. We're proud to have been invited to join the Alliance to help work toward maintaining a more sustainable readiness response to pandemics like this one, in the future.
And iBio also has a preclinical therapeutics development program, is that right?
Mr. Isett: Yes, it's an exciting, but still preclinical, therapeutic for treating fibrotic diseases, for which we obtained an orphan drug designation in the U.S. for systemic sclerosis. We have good data in animals and in human lung tissue explants suggesting potential value in treating pulmonary fibrosis.
Speaking of therapeutics, Drs. Foster and Harrison, tell me about Hepion's lead candidate, CRV431, which is currently being developed for non-alcoholic steatohepatitis (NASH), but also has antiviral properties.
Dr. Foster: CRV431 is currently in Phase 1 trials for NASH, particularly for its antifibrotic activities, and has demonstrated a strong safety profile to-date. In preclinical studies, CRV431 has also been found to block the replication of several viruses, including HIV-1, the virus that causes AIDS, and hepatitis B and C viruses. All of these effects are accomplished by CRV431 inhibiting a class of enzymes in the body called cyclophilins, which are active in many diseases, including viral infections.
Dr. Harrison: As a board certified hepatologist, gastroenterologist and internist, what excites me about CRV431 is its potentially pleiotropic effects on a variety of pathological processes. For example, in preclinical NASH studies, CRV431 demonstrated the ability to inhibit fibrotic scarring as well as decrease liver cell death and inflammation. In preclinical HBV studies, CRV431 decreased viral replication in the liver.
How do you think CRV431's demonstrated antiviral effects could be applicable to treating COVID-19?
Dr. Foster: Studies (1, 2, 3, 4) have shown that cyclophilin inhibitors similar to CRV431 can significantly decrease the replication of another well-known coronavirus, the SARS virus, in cell cultures. The SARS-CoV-2 virus is about 80% identical in sequence to the SARS virus, which raises the possibility that the antiviral activity of cyclophilin inhibitors could extend to COVID-19.
Many viruses hijack our bodies' cyclophilin molecules and use them to replicate and avoid detection by the immune system. This also appears to be true for coronaviruses, and studies have shown that at least two SARS virus proteins bind to cyclophilin molecules. The first is the coronavirus protein nsp1, which we believe the virus uses to shut down the antiviral activities of infected cells. The second is the nucleocapsid protein, which the virus may use to infect cells and "cloak" itself from immune attack, similar to what has been observed with the HIV-1 virus.
Sequence analyses of the SARS and SARS-CoV-2 viruses suggest that the regions of nsp1 and nucleocapsid that bind cyclophilin molecules are identical, further supporting the possibility that CRV431 could have antiviral activity towards both viruses.
Tell me about Hepion's recently reported non-clinical data showing CRV431's antifibrotic effects.
Dr. Foster: In cell culture studies, CRV431 dose-dependently decreased production of collagen and fibronectin – which can cause fibrotic scarring of injured organs – from five different cell types, including liver cells and lung cells. The production of extracellular matrix, which consists primarily of collagen and fibronectin, decreased up to 55% without reducing cell viability, suggesting that CRV431 could exert antifibrotic activity across a range of diseases.
Even more interesting was a translational research study in which CRV431 was administered in vitro to samples of lung tissue obtained from a patient who suffered from a deadly disease called idiopathic pulmonary fibrosis (IPF). In that study, CRV431 decreased many markers of inflammation and fibrosis at the gene and protein levels, and the effects on most of the markers were similar or greater in magnitude than two approved standard-of-care drugs for IPF.
So, based on CRV431's demonstrated antiviral and antifibrotic effects, do you think CRV431 holds promise for the treatment of COVID-19?
Dr. Harrison: Its potential is intriguing and certainly warrants further evaluation.
COVID-19 patients get into trouble because their immune systems are overactivated. In that situation, the immune system begins to destroy healthy cells, in addition to diseased cells. This leads to a significant inflammatory response in the bronchial airways, causing fluid accumulation and, ultimately, acute respiratory distress syndrome (ARDS). These patients are unable to get enough oxygen and may be put on a ventilator as a last resort. Those who survive ARDS may be left with long term injury to the lungs, including fibrosis.
Cyclophilin inhibitors like CRV431 have been implicated in blocking the activities of many viruses through a variety of mechanisms. Inhibiting cyclophilin A, in particular, could reduce SARS-CoV-2 replication and resulting COVID-19 disease. In addition, CRV431's antifibrotic properties have the potential to reduce lung damage resulting from COVID-19, both during active infection and once a patient has recovered.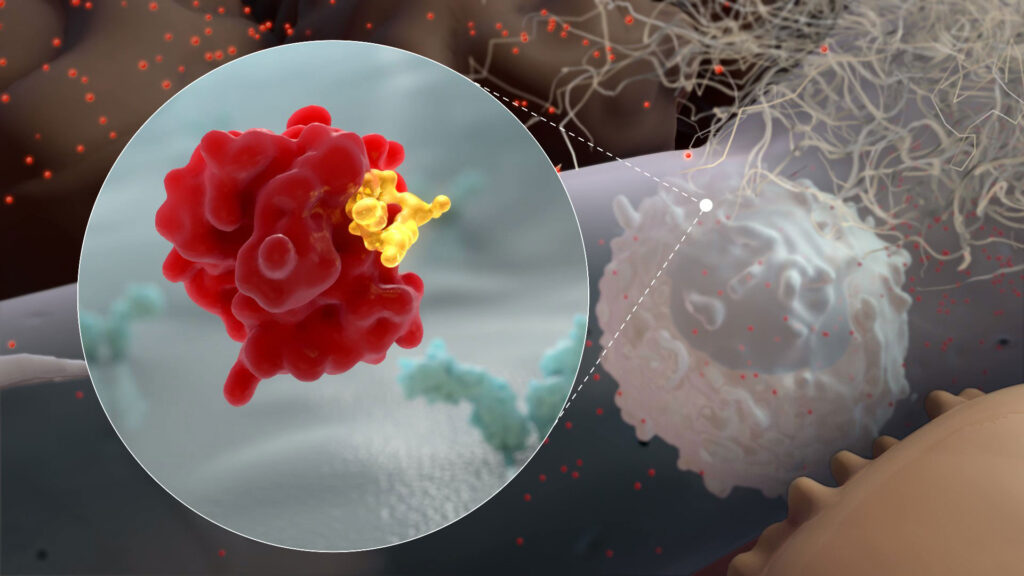 CRV431 binds to Cyclophilin A
---
Biographies
Tom Isett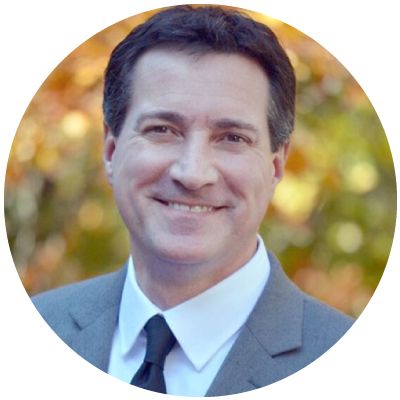 Mr. Isett is an accomplished executive with decades of successful management and corporate development experience in the life sciences, with notable focus upon biologics contract development and manufacturing organizations (CDMOs). Immediately prior to his appointment as iBio's new executive co-chairman and CEO, he served as managing director for i.e. Advising, a life science strategy and management consulting firm that he founded in January 2015, as well as CEO of Commence Biologics, a private, early stage, developer of cellular immunotherapies. Prior to his founding of i.e. Advising, Mr. Isett led businesses for GE, Lonza AG, and Becton Dickinson & Co. (BD), ranging in size from start-up to $500 million in revenues. For GE, he served as General Manager, BioProcess (now part of Danaher Corp.) in North America. Prior to that, he was Head of Cell Processing Technologies at Lonza AG, a global leader in biologics contract manufacturing services. Before joining Lonza in 2010, he spent 19 years in positions of increasing responsibility at BD, where he led the Core Microbiology business unit.
---
Dr. Gerald Parker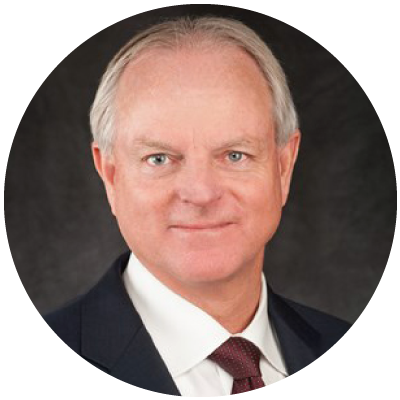 Dr. Parker is the associate dean for Global One Health at the Texas A&M College of Veterinary Medicine & Biomedical Sciences. He is the chair of the National Institutes of Health National Science Advisory Board for Biosecurity and serves as an ex officio member of the Biodefense Blue Ribbon Panel.
Dr. Parker was previously the principal deputy assistant secretary within the Department of Health and Human Services' Office of the assistant secretary for preparedness and response. In this role, he served as a focal point for operational and policy coordination with the White House, congress, other federal departments, state and local officials, private sector leaders, and international authorities that includes disaster responses to Hurricane Katrina to the Haiti earthquake, and the 2009 influenza pandemic.
Dr. Parker was the U.S. DoD's deputy assistant secretary of defense for chemical and biological defense; the interim director of the Institute for Infectious Animal Diseases; and associate VP for public health preparedness and response at the Texas A&M; Health Science Center. Dr. Parker is a U.S. Army veteran with combined military and civilian federal public service of more than 36 years. During his military career, he served in many roles, including former commander and deputy commander of the U.S. Army Medical Research Institute of Infectious Diseases.
---
Dr. Robert Foster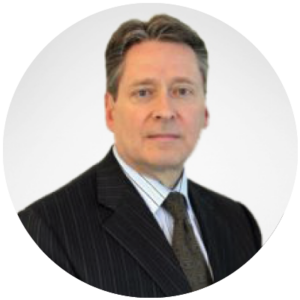 Dr. Foster is the CEO of Hepion Pharmaceuticals and has more than 30 years of pharmaceutical and biotech experience. Prior to Hepion, he was CEO and founder of Ciclofilin Pharmaceuticals Inc., which merged with Hepion in 2016. He founded Isotechnika Pharma Inc. (TSX:ISA) in 1993, and was its chairman and CEO for approximately 21 years. Dr. Foster was founding CEO, and later CSO, of Aurinia (NASDAQ:AUPH) after it was acquired by Isotechnika. During his tenure at Isotechnika, Dr. Foster, together with a core team, discovered the immunosuppressive drug voclosporin.
Dr. Foster is currently professor, Faculty of Pharmacy and Pharmaceutical Sciences at the University of Alberta. He previously served as division chairman of pharmacy practice at the University of Alberta and has acted as a consultant to many pharmaceutical companies. Dr. Foster has published nearly 200 papers, abstracts and book chapters focused on drug analysis, development, and pharmacokinetics, and received numerous awards for both pharmaceutical research and teaching. He is named as an inventor on more than 200 patents.
---
Dr. Stephen Harrison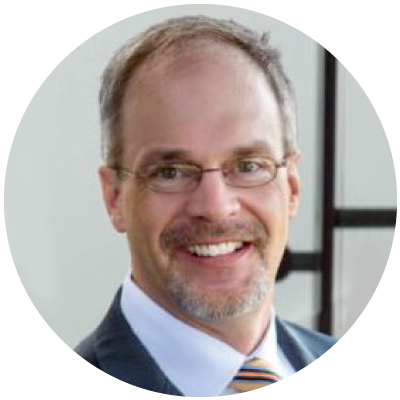 Dr. Harrison is a visiting professor of hepatology at the Radcliffe Department of Medicine, University of Oxford. He is also the medical director for Pinnacle Clinical Research and the president of Summit Clinical Research. Dr. Harrison is a peer-reviewer for more than 20 medical journals. He is internationally known for studies in hepatitis C and non-alcoholic fatty liver disease with more than 200 peer reviewed publications in these fields. Dr. Harrison previously served as a professor of medicine at the Uniformed Services University of the Health Sciences and as associate editor for Hepatology and Alimentary Pharmacology and Therapeutics.
Dr. Harrison served as a colonel in the U.S. Army, retiring in 2016 to conclude 20 years of dedicated service to his country. During his army tenure, he served as the director of graduate medical education at Brooke Army Medical Center, associate dean for the San Antonio Uniformed Services Health Education Consortium, and gastroenterology consultant to the Army Surgeon General.
• • • • •
To connect with iBio, Hepion, or any of the other companies featured on BioTuesdays, send us an email at [email protected].