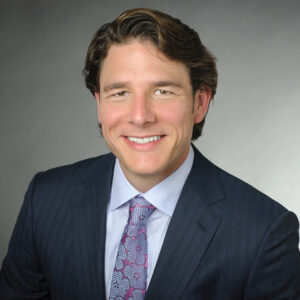 Obalon Therapeutics (NASDAQ:OBLN) is pivoting its business model to a retail strategy of company-managed clinics to deliver its Obalon Balloon System, a weight loss solution that is the first and only swallowable, gas-filled intragastric balloon.
"In the first year of U.S. commercialization and working with physicians, we created a patient registry to collect safety and efficacy data, obtaining 1,343 patients worth of data at 108 physician offices, which we presented and published," Bill Plovanic, president and CEO, says in an interview with BioTuesdays.
Three-in-four patients experienced clinically meaningful weight loss, he points out, with an average weight loss of more than 21 pounds for patients that received three Obalon balloons and completed at least 20 weeks of therapy. The top quartile of patients lost an average weight of 38 pounds.
The Obalon Balloon System is FDA approved for individuals with a body mass index of 30-to-40, or who are approximately 30-to-100 pounds overweight. There are about 70 million adults in the U.S. in this category.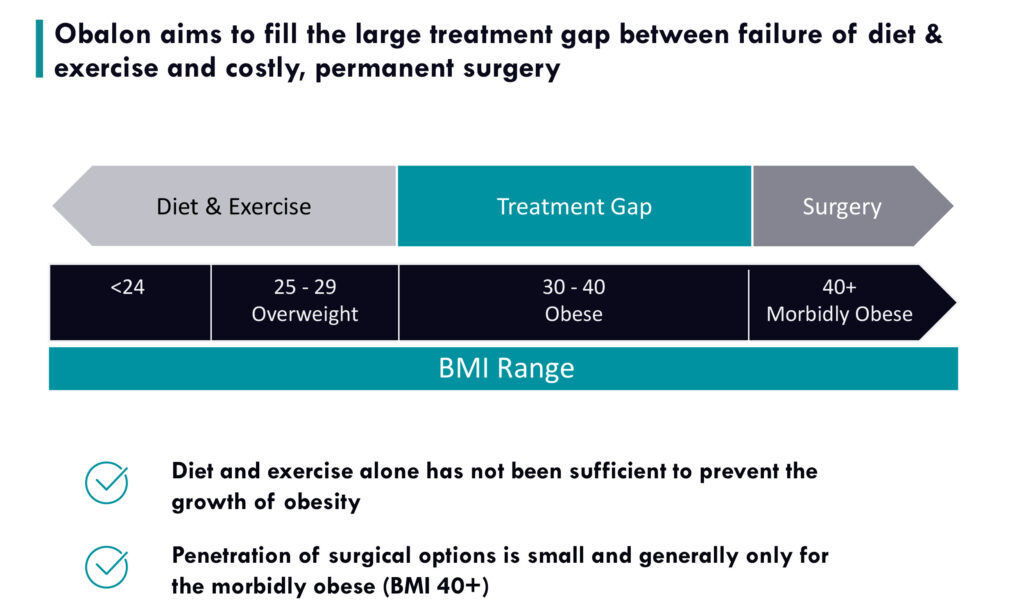 "Our key finding after being on the U.S. market for more than two years is that a medical practice focus is the key contributor to market access, which drove us to pivot our business model in 2019," Mr. Plovanic acknowledges.
The company opened its first Obalon Center for Weight Loss in a San Diego medical building in September 2019. The clinic is staffed with a physician, a medical assistant, registered dietician, a sales person and an office manager. The company opened a second clinic in Orange County, Calif. earlier this year.
"We opened this direct channel to standardize the patient experience with the intent to improve access to care for patients with obesity seeking to lose weight with the Obalon Balloon System," Mr. Plovanic points out. "We invented, developed and manufactured this technology, and now we are facilitating delivery of this important therapy directly to patients."
He says the potential benefits of company retail centers also could include improved return on investment. "We offer a singular focus on our treatment for weight loss through a standardized patient experience and with a cash-pay aesthetic approach, Increased pricing flexibility and greater control of costs, with the potential for improved profitability," he adds.
In its latest quarterly report, Mr. Plovanic said Obalon was very pleased with the initial performance of the first two treatment centers. "Our priorities in 2020 are focused on expanding our retail treatment center footprint, raising awareness of the Obalon Centers for Weight Loss brand, and working to create shareholder value by building a standardized, repeatable business using the company-owned or managed retail treatment center model."
Mr. Plovanic explains that the Obalon treatment involves:
A patient swallowing a capsule attached to a micro-catheter with a glass of water, without the need for sedation or anesthesia. The capsule is tracked as it is swallowed to ensure placement in the stomach using the Obalon Navigation System, a dynamic tracking system that does not use X-ray.

The balloon is inflated with gas from a disposable can through a proprietary inflation dispenser and once fully inflated, the micro-catheter is ejected, leaving the inflated balloon behind. The procedure takes about 15 minutes.

Three balloons are administered at spaced intervals during the first three months to stimulate progressive weight loss.

During the six-month therapy, patients follow a weight loss and behavior modification program.

After a six-month treatment period, the balloons are removed in a short endoscopic procedure under light conscious sedation with standard endoscopy tools. An additional six-month counselling program with a registered dietician or nutritionist is available as part of the treatment program. The company also provides a blue tooth-enabled scale and a weight loss app that provides for logging daily activity and food consumption, and also has a library of exercise videos and recipes.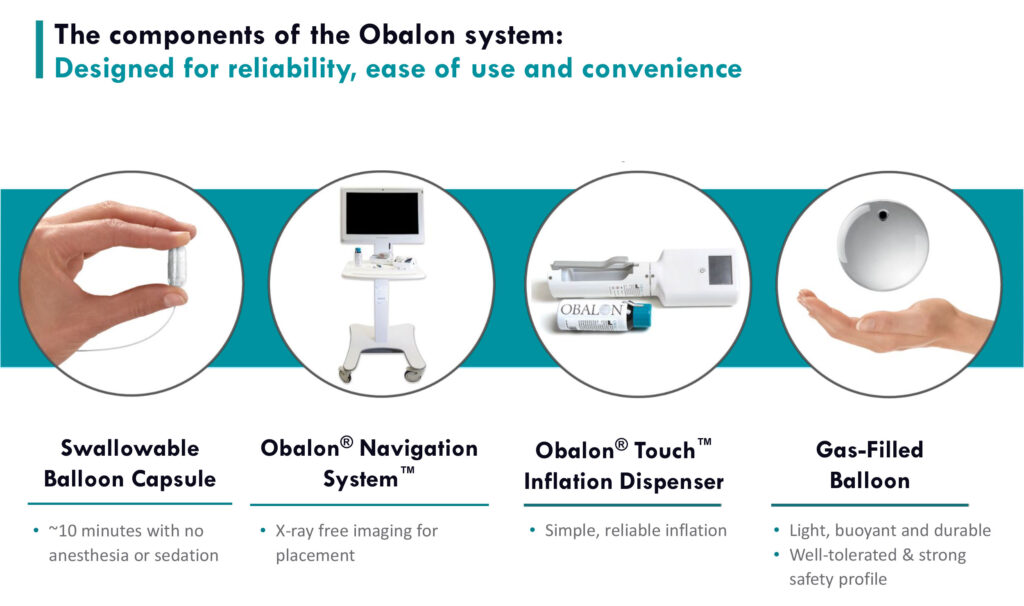 Mr. Plovanic says each balloon is about the size of a tennis ball and weighs only about as much as a penny. "Our system is about physics, not chemistry. The three balloons take up space in the stomach, making you feel full faster." Obalon's IP is protected by 55 issued patents and 73 pending worldwide.
Based on company-sponsored surveys, Mr. Plovanic says more than 14 million people in the U.S. are seeking more information about Obalon's treatment and 11 million people would be interested in paying for the full treatment, which includes the initial exam, balloon placements and removal, and dietary and nutritional counselling about diet habits and exercise with a registered dietician.
The company clinic model is charging less than $6,000 for a full treatment course, compared with an $8,000 average by outside physicians, he adds.
Obesity is one of the largest causes of chronic diseases. According to World Health Organization statistics in 2016, more than 1.9 billion adults worldwide were overweight or obese, of which 650 million were considered obese, with the incidence having nearly tripled since 1975.
Cardiovascular disease, diabetes, cancer and musculoskeletal disease are the major risk factors of obesity, which "we believe is preventable and reversible," Mr. Plovanic contends. "Our aim is to fill the large treatment gap where people have failed diet and exercise, and are not interested or qualify for surgery."
• • • • •
To connect with Obalon or any of the other companies featured on BioTuesdays, send us an email at [email protected].