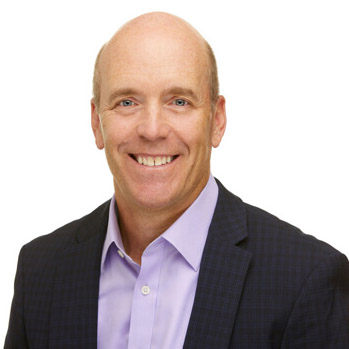 Closely-held Ripple Therapeutics, a recent spinout from Interface Biologics, is pursuing a $25-million series A financing to complete a Phase 2 trial of IBE-814 IVT, a dexamethasone prodrug intravitreal implant, and continue developing its Epidel technology platform.
"While this technology has broad applications across different drug classes and therapeutic areas, we chose to focus on ophthalmic indications because of a large and growing market, significant unmet medical needs and a robust M&A marketplace," Tom Reeves, president and CEO, says in an interview with BioTuesdays.
Ripple is initially targeting the diabetic macular edema (DME) and retinal vein occlusion (RVO) markets. DME and RVO impact some one million individuals in the U.S., and a large portion of these patients either exhibit suboptimal responses or are refractive to currently approved therapies.
Mr. Reeves says that about a third of patients don't respond to anti-VEGF injections, the first-line therapy for DME and RVO, representing a second-line market opportunity of approximately $1-billion.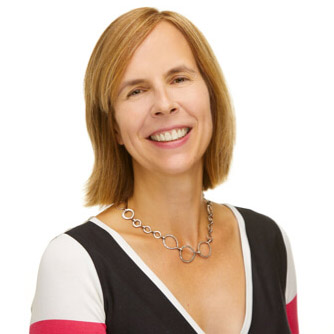 Wendy Naimark, VP research and development, says that the Epidel technology is based on a discovery that drugs can be engineered into controlled-release materials without the use of polymers or excipients.
"We develop proprietary prodrugs with unique properties that allow them to be processed into standalone sustained-release drug delivery implants or coatings for medical devices," she explains.
Ripple's implants and coatings consist entirely of prodrug, and do not contain polymeric carriers to control drug release properties. Instead, the implants and coatings undergo surface erosion to give zero-order drug release profiles, or the sustained release of a constant amount of prodrug.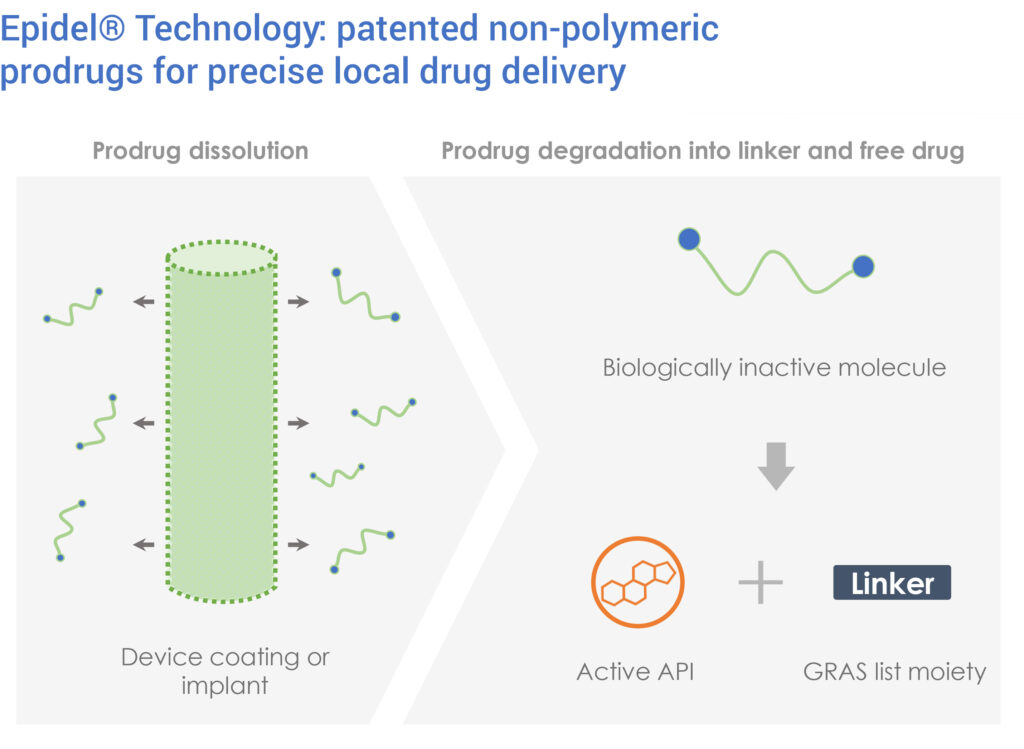 Using the Epidel technology, implants can be engineered to deliver a specific drug dose for a set duration, based on the indication, which Dr. Naimark says has the potential to improve patient safety and clinical outcomes.
"We expect two fast track patents to be granted in April of this year, which we consider a testament to the novelty of this invention," she contends.
Ripple's lead candidate, IBE 814 IVT, is an intravitreal implant designed to deliver a low, sustained dose of dexamethasone for six months. The implant contains 10% of the dose used in dexamethasone-releasing products currently on the market, and the absence of a polymeric matrix results in a much smaller implant, enabling delivery through a 30-gauge needle, compared with a 22-to-25 gauge needle.
"In preclinical studies, we've demonstrated that IBE-814 IVT provides zero-order dexamethasone delivery out to six months," Dr. Naimark points out. "This reflects the inhibition of VEGF-induced vascular leakage for up to six months that we also observed, which compares with less than 10 weeks for the commercially available dexamethasone-releasing product."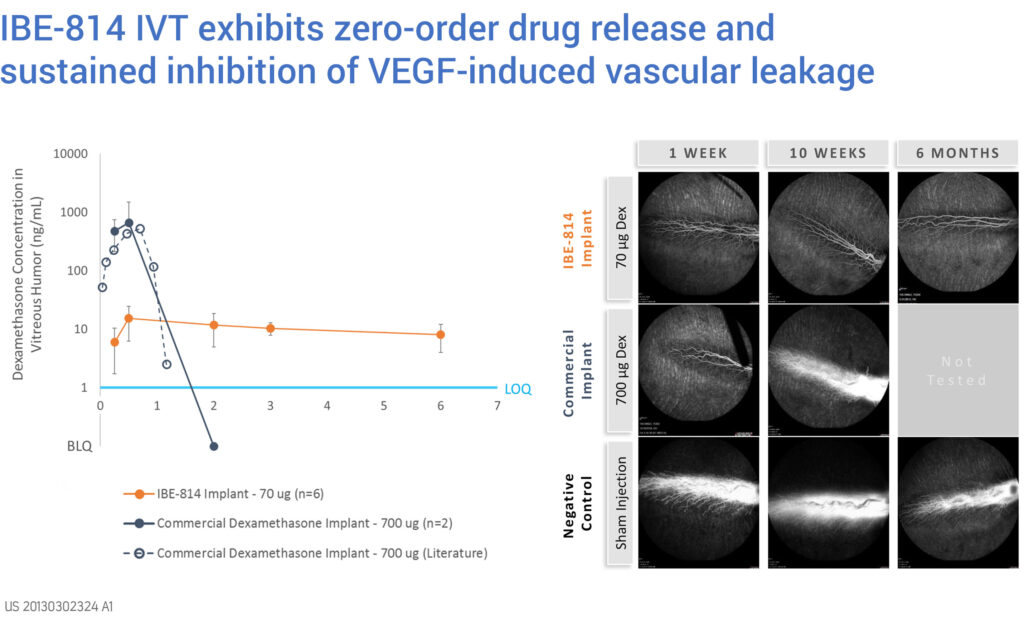 The company received FDA agreement for a 505(b)(2) regulatory pathway in October 2018, enabling an expedited approval path. Ripple recently initiated GMP implant manufacturing in preparation to launch a Phase 2 study designed to evaluate and compare the safety and early efficacy of two IBE-814 IVT dosage regimens in patients with DME and RVO.
Dr. Naimark says that a three-month interim analysis will provide early indicators of efficacy, measured by best corrected vision acuity (BCVA) and a decrease in macular edema, as well identify any adverse events, particularly increased intraocular pressure. The trial's primary endpoint is BCVA at six months, though patients will be followed for 18 months.
"In addition to a longer duration of effect, what we hope to see with IBE-814 IVT is a decrease in drug-related adverse events, such as increased intraocular pressure and cataracts," says Dr. Naimark, suggesting IBE-814 IVT's lower drug load may contribute to a superior clinical profile.
Ripple has earmarked $18-million of its planned $25-million raise to complete the Phase 2 trial and IND application for IBE-814 IVT, with the remainder allocated to developing its pipeline of drugs based on the Epidel technology.
"In the world of drug delivery, surface erosion-based drug release is the 'holy grail' in that it enables predictable and controlled drug release," Dr. Naimark says. "You could say that we are molecular designers – we rationally design drug release profiles based on the fact that the surface area of an implant is directly proportional to the rate at which the prodrug is released."
Ripple has demonstrated the technology's versatility with a variety of active pharmaceutical ingredients. By changing the active drug, prodrug linker and/or implant dimensions, drug release kinetics can be altered to achieve drug- and environment-specific release profiles.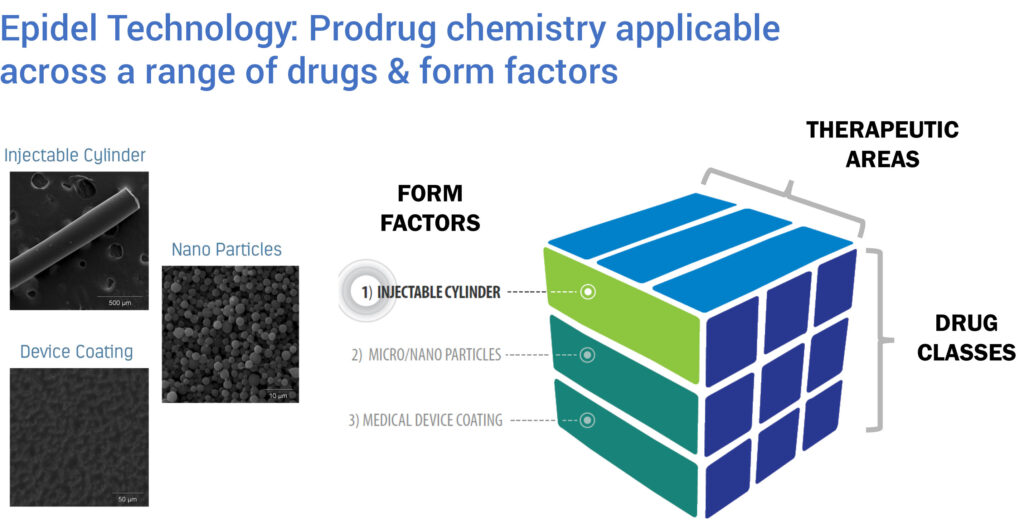 Mr. Reeves contends that Ripple is "more than just a steroid play," explaining that the Epidel technology can be used to achieve specific delivery profiles for various, and multiple, drugs.
Ripple is also developing IBE-119, a prostaglandin-releasing intracameral implant for the treatment of primary open-angle glaucoma. Ripple believes the Epidel technology is particularly well-suited for this indication, given the constrained intracameral space and physician feedback, indicating a target delivery duration of six months.
Beyond its ophthalmology pipeline, which also includes discovery-stage candidates for post-cataract inflammation and wet age-related macular degeneration, Ripple has identified additional therapeutic areas that can benefit from the Epidel technology.
For example, the life of implantable sensors, such as those used by patients with diabetes for continuous glucose monitoring, can be extended when coated with the Epidel steroid prodrugs. The company is also investigating opportunities in osteoarthritis pain management using steroid prodrug microspheres.
Mr. Reeves notes that major value inflection points can be expected in the near-term. "With the start of our Phase 2 clinical trial for our lead program in the second half of 2020, followed by interim and primary endpoint data at three and six months, respectively, we see multiple short-term value inflection points that, when combined with a strong product pipeline and robust patented technology platform, makes the Ripple story very compelling."
Editor's note: This article does not constitute an offer to sell or the solicitation of an offer to buy any securities of Ripple Therapeutics and shall not constitute an offer, solicitation or sale of any security in any state or jurisdiction in which such offer, solicitation or sale would be unlawful prior to registration or qualification under the securities laws of any such state or jurisdiction.
• • • • •
To connect with Ripple or any of the other companies featured on BioTuesdays, send us an email at editor@biotuesdays.com.