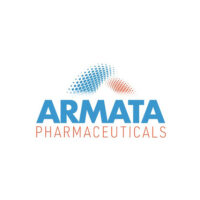 Maxim Group initiated coverage of Armata Pharmaceuticals (NYSE American:ARMP) with a "buy" rating and $8 price target. The stock closed at $3.71 on Feb. 5.
Armata is developing phage therapies for the treatment of serious infections, including those caused by P. aeruginosa (PA) and S. aureus (SA).
Analyst Jason McCarthy writes that among other things, Armata's technology opens the opportunity to combine phages across species, such as PA and SA, to generate broad-spectrum and highly specific phage therapies.
The company's lead indication is PA infection in cystic fibrosis with drug candidate, AP-PA02. A Phase 1b/2 trial is expected to start in the first half of 2020, Mr. McCarthy said, adding that Armata also has a SA-targeting candidate, as well as a partnership with Merck for an undisclosed phage therapy.
"Phage therapy is a re-emerging strategy with significant opportunities in infectious disease, including in combinations with standard of care antibiotics," he added. "As antibiotic resistance remains an ever-growing global health issue, there is demand for new therapies, and with its phage technology and pipeline, Armata is well-positioned for success."