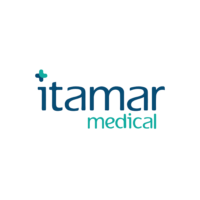 Piper Sandler launched coverage of Itamar Medical (NASDAQ:ITMR) with an "overweight" rating and $22 price target. The stock closed at $16 on Feb. 4.
Itamar makes home sleep testing products that are used to diagnose sleep disordered breathing in the patient's home rather than a sleep lab.
Analyst Matt O'Brien writes that the home sleep testing market is growing quickly, and Itamar is capturing share from existing companies because of the unique characteristics of its system. Itamar has four distinct growth drivers and we anticipate Itamar will "generate nearly 30% top-line growth in the coming years, making it one of the best in all of med tech," he said.
Mr. O'Brien said the company's cash burn will be modest and that, following the recent capital raise, it has "enough to turn profitable in a couple years." The combination of strong top-line growth and a significant valuation discount leads us to an "overweight conclusion."
Mr. O'Brien said shares of Itamar have more than doubled during the past three months as the company's top-line growth has accelerated and the partnership announcement with SoClean has been well-received.
"Despite this appreciation, the stock continues to trade at a significant discount to a group of fast-growth med tech companies," he said. "We anticipate this delta will close as investors become increasingly aware of the story."