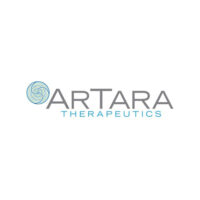 Ladenburg Thalmann initiated coverage of ArTara Therapeutics (NASDAQ:TARA) with a "buy" rating and $45 price target. The stock closed at $28.34 on Jan. 21.
ArTara has two late-stage clinical assets in development for the treatment of lymphatic malformations (LMs), a rare disease of the structural and connective tissue, and intestinal failure associated liver disease (IFALD), a rare hepatology and metabolic disorder.
Analyst Matthew Kaplan writes that the company plans to accelerate its commercialization timeline based on previously collected clinical data. "Our investment thesis focuses on ArTara's lead asset, TARA-002, in LMs and its IV choline chloride program in IFALD," he added.
TARA-002 is a biosimilar based on an established immunostimulant, Picibanil, for the treatment of LMs. Mr. Kaplan said bringing TARA-002 to the U.S. entails establishing TARA-002's equivalence to Picibanil and setting up an FDA compliant manufacturing process.
"We see this as a capital-efficient strategy to leverage assets that have already been de-risked in terms of clinical efficacy based on the extensive history of safety and efficacy of Picibanil," he added.
Mr. Kaplan said ArTara will seek regulatory input for the TARA-002 program in a Type C meeting in the first half of 2020, which should significantly de-risk the developmental and regulatory paths forward. He figures TARA-002 could be approved by 2021 and reach market penetration of 50% by 2024 in the U.S.
ArTara also is developing IV choline chloride as a substrate replacement therapy for long-term parenteral nutrition patients who develop IFALD.
ArTara has licensed Phase 2a data from Dr. Alan Buchman, a leading researcher in assessing choline as a treatment for IFALD. "We view FDA meeting feedback as a de-risking event that provided clarity for the path forward," Mr. Kaplan said. "We view IV choline chloride, given the high unmet need in parenteral nutrition, with the potential to only require one placebo-controlled Phase 3 study to gain approval by 2023, as an attractive program."