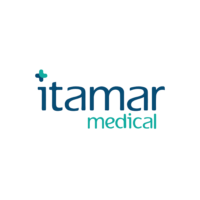 Alliance Global Partners raised its price target for Itamar Medical (NASDAQ:ITMR) to $19.50 from $15.50, reflecting preliminary fourth quarter revenue results, 2020 guidance and a recent meeting with the company's management. The stock closed at $14.48 on Jan. 21.
"Based on our updated estimates, the passage of time, greater recent trading liquidity, and our increased confidence gained from Itamar's guidance, we are raising our price-to-sales multiple by one turn to 5.5 times estimated 2020 sales, up from 4.5 times previously," resulting in a higher price target, writes analyst Ben Haynor.
Itamar's FDA-approved flagship product, WatchPAT, is used for diagnosing sleep apnea in the home environment.
For 2020, the company is guiding for revenue of $39.5-million to $42-million, or 26% to 35% growth from 2019 preliminary results.
Mr. Haynor said that in his recent meeting with Itamar CEO, Gilad Glick, and CFO, Shy Basson, he came away with a "greater appreciation for the company's digital health test-as-a-service model and its ability to remove friction in the 'patient journey' from sleep apnea diagnosis to treatment."
Mr. Haynor said he expects Itamar's offering will help expand the market for sleep diagnostics as well as patient treatment. "With the BioTel Heart and SoClean collaborations set to expand this year, we believe 2020 is setting up as a transformational year for Itamar," he added.