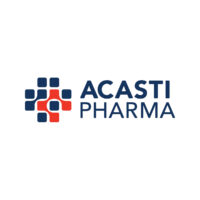 Mackie Research Capital put Acasti Pharma (NASDAQ, TSXV:ACST) "under review" and removed its price target after the company's pivotal TRILOGY-1 trial missed its primary endpoint because of an unexplained high placebo effect. The stock was quoted at 73 cents, down $1.45, in early trading on Jan. 13.
Acasti noted that the high placebo effect was profound within the first 4 weeks after initial treatment and five out of 54 clinical sites disproportionately contributed to it. A full audit of the five sites is to be conducted. The trial enrolled 242 patients with severe hypertriglyceridemia.
Analyst André Uddin write that additional data showed Acasti's CaPre drug candidate lowered triglycerides by 42.2% in patients on statin at 12 weeks, compared with 31.5% by placebo – a non-significant difference. CaPre was safe in the trial.
"The high placebo response in TRILOGY-1 came as a surprise to us as cardiovascular trials normally do not usually have this issue (based on our historical experience)," he said. Comparing absolute triglycerides reduction numbers, "we noticed CaPre (30.5%) should be non-inferior to Vascepa (27%), Epanova (31%), Omtryg (24.7%) while Lovaza (44.9%) seems to be slightly better."
Mr. Uddin said he is are expecting Acasti's full audit of the trial and TRILOGY-2 results to provide better clarity as to what caused such a high placebo effect. "Acasti could possibly run a third Phase 3 study, which should not take long, to support an NDA filing if TRILOGY-2 (the second Phase 3 trial) results are positive," he added.