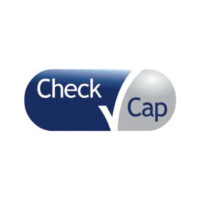 Dawson James Securities initiated coverage of Check Cap (NASDAQ:CHEK) with a "buy" rating and $4 price target. The stock closed at $1.39 on Dec. 4.
The company has developed an imaging technology' known as C-Scan, using a capsule that is able to X-ray the colon and activating sensors only when the device reaches the target area. The device uses a tiny X-ray source, with a harmless amount of radiation, and is flushed from the body.
"No bowel prep, no diet changes, no invasive devices, such as a scope, and no anesthesia are needed for a physician to see a detailed map of the entire colon and detect precancerous polyps – a paradigm shift," writes analyst Jason Kolbert. Data are then transmitted to a sensor and the examination is completed. "We see super-pill creating an alternative option to a traditional colonoscopy," he added.
In Europe, the company announced positive final results from a post-CE mark approval study of the C-Scan System. The study met its primary endpoint. Overall, the C-Scan System achieved a sensitivity of 66% in all patients, including patients with polyps less than 10mm, while a fecal immunochemical test achieved a sensitivity of 23% for the same population.
Mr. Kolbert said that a pilot study is underway in the U.S. The study is a single-arm trial enrolling up to 45 subjects considered to be of average risk for polyps and colon cancer. The study, which plans to evaluate the safety, usability, and subject compliance of the C-Scan system, is being conducted at the NYU School of Medicine and Mayo Clinic and is expected to be completed this year.
"Upon successful completion of the pilot study, and with the required capital, management plans to initiate in 2020 a pivotal study in the U.S. We expect the study to be a multi-center, safety and performance trial," he added.