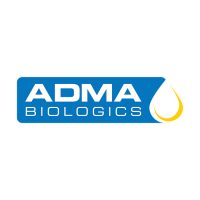 Dawson James Securities removed its prior $4 price target for ADMA Biologics (NASDAQ:ADMA) after the company reported third quarter financial results. The stock was changing hands at $4.09 in afternoon trading on Dec. 5.
"We are removing our price target as a result of our concerns over the change in strategic direction of the company, and our confidence that the company can drive enough ASCENIV sales in the near term to a significant level," writes analyst Jason Kolbert.
ADMA reported third quarter revenue of $7.2-million, "the best quarter yet," Mr. Kolbert said, against the costs of goods and services of a "staggering" $7.9-million, with $40-million in inventory on its balance sheet. The company reported a loss of $11-million for the quarter. In addition, the quarter closed with $48-million in cash and $82-million in debt.
"The story has changed," Mr. Kolbert said. "Back when ADMA first went public, the story was focused exclusively on what is now ASCENIV. Our thesis behind the company, and the one that has been reflected in our model, has always been driven by sales of ASCENIV," he added.
ASCENIV is a 10% immune globulin liquid for intravenous injection, indicated for the treatment of primary humoral immunodeficiency in adults and adolescents.
Mr. Kolbert said the company has done an "amazing job" of turning around its manufacturing issues, including the approvals of both BIVIGAM and ASCENIV.
BIVIGAM is indicated for the treatment of primary humoral immunodeficiency, including, but not limited to, X-linked and congenital agammaglobulinemia; common variable immunodeficiency; Wiskott-Aldrich syndrome; and severe combined immunodeficiency.
"What concerns now is that management is so focused on selling BIVIGAM and has advised us that it may take years to see ASCENIV revenues ramp. That was never our thinking nor, in our view, the plan," he added.
"As we have said in the past, the challenge for ADMA is to optimize sales of ASCENIV and use its remaining capacity to manufacture other products, BIVIGAM and higher-margin Nabi-HB," he said. "Our sense is that the opposite is happening today. That's not good, as the company is still burning cash and is swamped with debt."