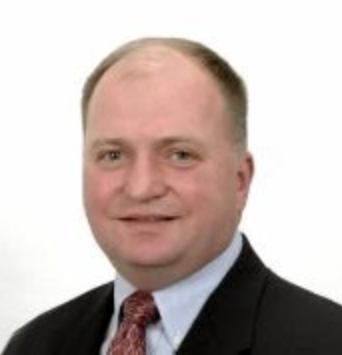 Closely-held Squarex will be seeking an end-of-Phase 2 meeting with the FDA in the first quarter of 2020 as a steppingstone for pivotal testing of its SQX770 topical treatment for the prevention of recurrent cold sores caused by the herpes simplex virus.
"Herpes simplex virus type 1 (HSV-1), which causes cold sores, is a very common infection. While there are products available to shorten the length of an outbreak once it occurs, there are no approved drugs to prevent outbreaks of cold sores," Jack Talley, CEO, says in an interview with BioTuesdays.
In two randomized, double-blind, placebo-controlled clinical studies, the company demonstrated that SQX770 was effective in preventing recurrent cold sores around the mouth, including the lips, a condition also known as herpes labialis.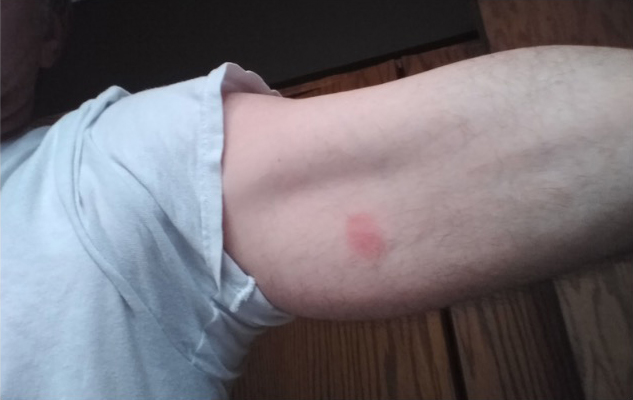 "One topical dose to the upper arm has been shown to prevent outbreaks for at least four months," he contends. "It can be applied between or during outbreaks and three-to-four applications a year have the potential to prevent or delay the recurrence of cold sores."
Mr. Talley explains that SQX770 is a topical immuno-senitizer that does not need to be administered at the site of the outbreak, unlike existing products on the market that are applied around the mouth to treat cold sores or systemic anti-viral agents.
"Our product has been designed to induce a delayed-type of hypersensitivity and incite a T-cell response, which causes increased interferon-gamma expression by leukocytes in the presence of the virus, as well as other favorable immunologic changes," he says, adding that SQX770 improves the immune system response to HSV-1.
Specifically, he points out that SQX770 treatments change the gene expression in subjects with herpes labialis to more closely resemble subjects with few or no outbreaks. "In every case, the change in gene expression caused by SQX770 made the subjects with frequent outbreaks more like those with few or no outbreaks," he points out.
A cold sore usually begins with unexplained tingling around the mouth and early treatment may reduce its severity and duration. One or two days later, fluid-filled red blisters will appear around the lips and within a few days of appearing, a cold sore will often break open.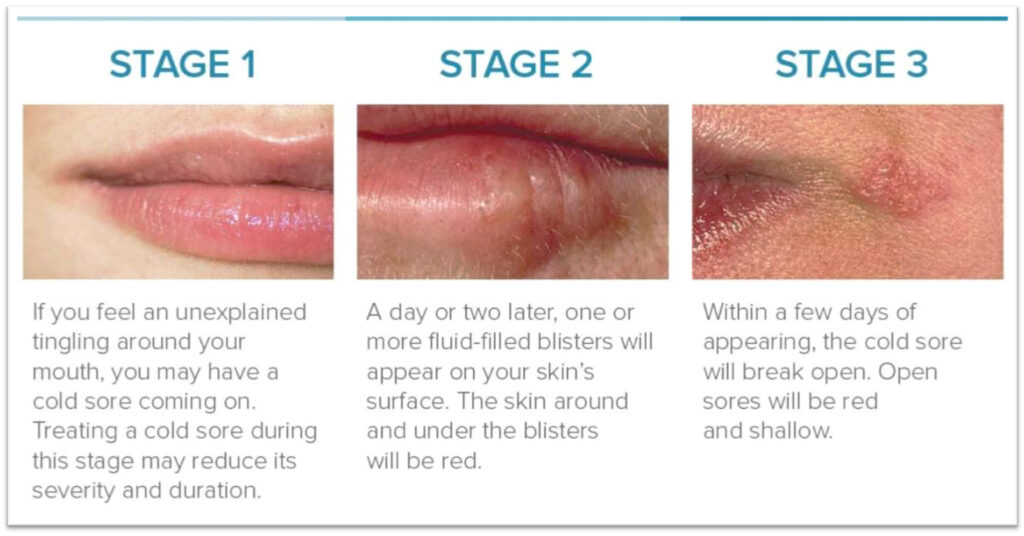 According to Mr. Talley, more than 50% of adults in the U.S. are infected with HSV-1, of which 15% will have one or more outbreaks a year of herpes labialis. However, 2.1% of U.S. adults, or more than six million people, suffer more than six outbreaks a year. "This is the population that most frequently seeks advice from a dermatologist, and this is our target market," he suggests, adding that the U.S. market potential of a preventative therapy is in the billions of dollars.
"A company our size couldn't possibility build a sales and marketing operation for our product in the U.S., so our current plans are either to license SQX770 or consider offers to merge with another company or to sell Squarex down the road," Mr. Talley says.
Squarex has a family of issued and pending patents that cover the application of topical SQX770 to delay, prevent and reduce the severity of infections caused by HSV-1 and HSV-2 in key global markets until at least 2036. Most commonly, HSV-1 causes recurrent cold sores, while HSV-2 causes most cases of genital herpes.
In an earlier Phase 1 study of 43 adults with six or more cold sore outbreaks a year, SQX770 was shown to be safe and effective in preventing cold sore outbreaks, tripling the time to the next outbreak to 120 days from 40 days, a highly statistically significant result, compared with placebo.
And in a one-year Phase 2 study of 139 patients with four or more cold sore outbreaks a year, SQX770 reduced the frequency of multiple outbreaks and the severity of recurrent herpes labialis during the period of maximum effectiveness.
SQX770 was well tolerated by patients during the clinical trials and the company has nearly 200 patients in its database now. Mild reversible redness at the application site was quickly resolved and did not require discontinuation of treatment or additional medication, Mr. Talley adds.
Squarex plans to conduct two concurrent Phase 3 trials for FDA approval in patients with a history of at least three-to-four episodes of recurrent herpes labialis during the past 12 months. The studies will measure the decline in the frequency of recurrences and the increasing recurrence-free periods during a 12-month span. "A 30% or more reduction in the frequency of attacks should be sufficient to file for approval," Mr. Talley suggests.
"While we're willing to team up with a partner for the pivotal trials, we're seeking about $25-million in financing to complete the program and obtain FDA marketing approval during the next couple years," he adds. "The Phase 3 program is relatively low risk and high reward."
Mr. Talley says SQX770 also has the potential to expand into multiple indications, citing its ability to enhance the immune system's suppression of HSV-1. However, the "effects are not specific to HSV-1 alone."
He says SQX770 is likely to be effective in suppressing genital herpes, which is often caused by HSV-2 infections. In addition, HSV-1 infections have been linked to Alzheimer's disease, so "SQX770 could provide hope in preventing or delaying AD."

Editor's Note: This article does not constitute an offer to sell or the solicitation of an offer to buy any securities of Squarex, and shall not constitute an offer, solicitation or sale of any security in any state or jurisdiction in which such offer, solicitation or sale would be unlawful prior to registration or qualification under the securities laws of any such state or jurisdiction.
• • • • •
To connect with Squarex or any of the other companies featured on BioTuesdays, send us an email at editor@biotuesdays.com.