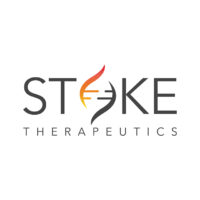 BTIG launched coverage of Stoke Therapeutics (NASDAQ:STOK) with a "buy" rating and $46 price target. The stock closed at $29.79 on Nov. 11.
Stoke is focused on technology developed largely by the academic inventors of SPINRAZA, a medication used in treating spinal muscular atrophy, a rare neuromuscular disorder, coupled with a large informatics engine designed to identify additional disease states that might be treated via modification of pre-mRNA splicing, writes analyst Thomas Shrader.
The actual technology involves well-validated antisense oligonucleotides (ASOs) chemistries and a systematic screening methodology called TANGO that searches for ASOs that modulate a given splicing reaction in a desirable way – generally to increase an active protein, he added.
Mr. Shrader said the therapeutic potential seems almost boundless, as more normal proteins would cure a large number of genetic diseases and likely many chronic diseases.
He said Stoke is taking a "pragmatic approach and will initially focus on genetic epilepsies and eye disease with Dravet as the lead program. Additional programs in neurodegeneration (progranulin is a good candidate) and oncology (RB seems likely) are expected to be done as collaborations."