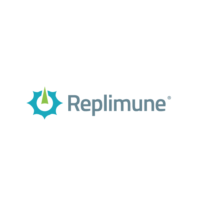 Roth Capital Partners raised its price target for Replimune Group (NASDAQ:REPL) to $30 from $20 after the company over the weekend reported evidence of anti-tumor activity for ongoing and expanded programs in cutaneous squamous cell carcinoma (CSCC) and melanoma. The stock closed at $16.92 on Nov. 8.
"Based on the data, Replimune developed a new trial protocol in solid organ transplant patients with CSCC and melanoma who are refractory to prior treatment with anti-PD-1 directed therapy," writes analyst Tony Butler.
Beyond the data at the weekend conference and the trial expansion, Replimune has initiated a registrational Phase 2 trial of RP1 in combination with Regeneron's anti-PD-1 antibody, cemiplimab, in 240 patients versus cemiplimab alone. Development and supply costs are split equally between the two companies. Recruitment will take 18-to-24 months, with the trial expected to finish in October 2022.
Mr. Butler said Replimune also is enrolling 30-patient cohorts with melanoma, non-melanoma skin cancer, metastatic bladder cancer and microsatellite instability-high tumors in a Phase 1/2 trial, which is evaluating RP1 plus Bristol Myers' anti-PD-1 antibody, nivolumab.