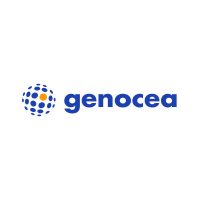 Stifel hiked its price target for Genocea Biosciences (NASDAQ:GNCA) to $18 from $5 after raising the probability of success to 20% from 15% for Phase 1 efficacy data of the company's cancer vaccine, GEN-009. The stock closed at $2.30 on Nov. 8.
Analyst Benjamin Burnett writes that after meeting Genocea's management to discuss poster presentations that included a deeper analysis of inhibitory neoantigens and the importance of avoiding them, "we came away from the meeting incrementally more positive that GEN-009 efficacy data in mid-2020 will be positive."
In a cancer mouse model, he said Genocea showed that vaccination with an inhibitory neoantigen increased the rate of tumor growth, while in the same mouse model, vaccination against stimulatory neoantigens slowed tumor progression substantially.
"Taking into account the overall bearish sentiment toward the neoantigen category, Genocea's encouraging immunological data and its current valuation, which is at the low range of peers, we recommend owning the company's shares ahead of clinical efficacy data expected in 2020," Mr. Burnett said. "If the data are positive, we believe it could improve investor sentiment and positively re-rate the stock."