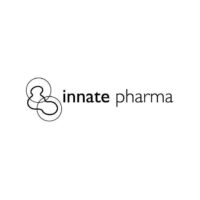 SVB Leerink initiated coverage of Innate Pharma (NASDAQ:IPHA) with an "outperform" rating and $10 price target. The stock closed at $6.31 on Nov. 8.
Innate is a commercial stage biotech company focused on developing and commercializing first-in-class therapeutic antibodies for oncology indications with significant unmet medical need.
Twenty years after its founding, the company has a robust pipeline with one marketed, three clinical, and several preclinical assets, writes analyst Daina Graybosch. "A significant part of our valuation comes from two hematological programs with relatively low risk: Lumoxiti and IPH-4102," she added.
The company's most advanced innate immunity program is monalizumab, which is licensed to AstraZeneca. "Though this program will enter Phase 3 next year, we assume early-phase risk (7%), given our view that the efficacy signal is not strong enough to support progression to Phase 3," Ms. Graybosch said.
"As AstraZeneca and Innate share more cohort expansion data, we will revisit this decision," she added. "We also see potential for additional upside as Innate takes preclinical programs forward, most notably their tri-specific natural killer engagers."