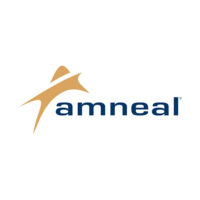 SVB Leerink downgraded Amneal Pharmaceuticals (NYSE:AMRX) to "market perform" from "outperform" and lowered its price target to $3 from $4 after the company cut its guidance. The stock closed at $2.76 on Nov. 6.
Analyst Ami Fadia writes that the new guidance cut suggests "there are too many uncertainties in the business that leave us with little confidence in the sustainability of the company's earnings profile over the next 12 months."
Shares of Amneal had taken a significant hit with the rest of the sector for the opioid litigation risk, despite being relatively less exposed, she said.
"While we had some reservations around stability of the business at that time, management's guidance cut on July 10th to $425-million to $475-million from $600-million to $650-million on Feb 28 gave us some reassurance of the downside risk," Ms. Fadia said.
The EBITDA guidance cut on Nov. 6 to $345-million "suggests there is a lot more work be done to turn around the business to a growth trajectory," she added.
"We believe that the original founders of Amneal are well positioned to take on this task as Amneal grew to be a successful company under their leadership," she said. "However, we are stepping to the sidelines for now and look for signs of improvement in execution."