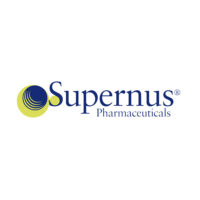 Stifel downgraded Supernus Pharmaceuticals (NASDAQ:SUPN) to "hold" from "buy" and slashed its price target to $23 from $55 after a Phase 3 miss with drug candidate, SPN-810, for the treatment of impulsive aggression in ADHD patients.
Shares of Supernus tumbled $9.20 to finish at $19.93 in heavier than normal turnover on Nov. 6.
Analyst Annabel Samimy writes that the company is holding out for the second Phase 3 trial result before determining the program's viability. "But for all intents and purposes, we can no longer count on SPN-810's contribution given a likely extended development pathway, even if the second trial is successful."
Supernus also posted a third quarter revenue miss as prescriptions for Trokendi and Oxtellar fail to materialize into sales growth. The company also reduced 2019 guidance to $390-million to $395-million from an earlier $400-millon to $410-million.
"In the midst of these dynamics, we expect 2020 growth to slow, though we note R&D expense has attenuated from SPN-810, and the likelihood that Supernus reaches combined peak expectations of more than $500-million before Trokendi exclusivity expires in 2023 has meaningfully decreased," Ms. Rahimi said.