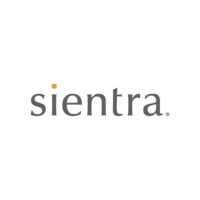 William Blair upgraded Sientra (NASDAQ:SIEN) to "outperform," saying the company's near-to-midterm outlook has stabilized and is improving. The stock closed at $6.77 on Nov. 4.
Analyst Margaret Kaczor writes that she reviewed Sientra's core businesses, with a particular focus on miraDry, which is the first and only FDA-approved solution to permanently reduce underarm sweat and odor. She also analyzed the company's cash position and expected cash burn. "Recall we downgraded the stock in mid-March on risks around these issues and a pause in breast implant market growth," she added.
Ms. Kaczor figures the company is in a good position to meet or beat her estimates and deliver 20%-plus growth over the next several years.
"We believe growth will be driven by a more stable miraDry franchise, domestic market share gains in its breast business, an international launch of its breast implant products, and a stronger balance sheet," she added.
Citing improved fundamentals and risk profile, Ms. Kaczor said he believes Sientra has "clinically differentiated products (implants, expanders, and miraDry) that should position the company to become a leading player in the aesthetics market. We view our estimates for the breast implant business as achievable as market and supply pressures ease."