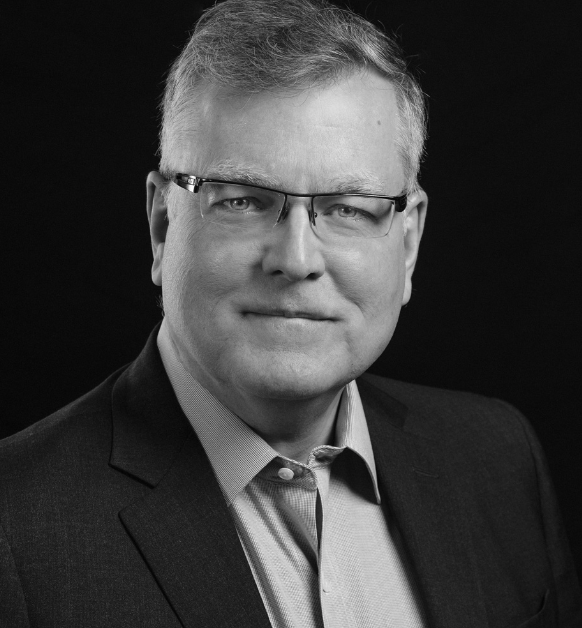 Closely-held Soricimed Biopharma has developed a first-in-class platform of synthetic peptides whose various targets include an "oncochannel" implicated in the development and progression of many forms of cancer.
"Our platform of peptides captures the origins of Soricimed," Robert Bruce, CEO, says in an interview with BioTuesdays. "We find ourselves on this path, especially in oncology but also in skin-care products and pesticides, because of the peptides we have discovered, rather than by trying to find a peptide to match a business opportunity."
Soricimed's lead oncology drug candidate, SOR-C13, is a synthetic peptide that is currently in an investigator-initiated Phase 1b dose escalation study with an efficacy/safety expansion arm that began in August 2019 at MD Anderson Cancer Center in Texas. SOR-C13 has received orphan drug status from the FDA for pancreatic and ovarian cancers.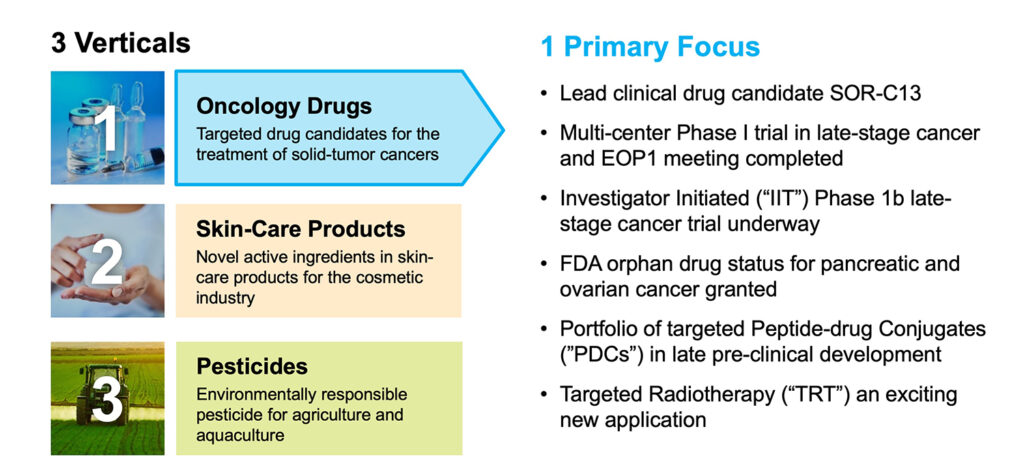 The company has also developed a portfolio of peptide-drug conjugates (PDCs), which are in late preclinical development. PDCs have the potential to deliver cytotoxic drugs to targets that are overexpressed by cancerous tumors while minimizing unwanted toxicities and the death of healthy cells.
"Our latest initiative in PDC's is being part of the solution of a targeted radiotherapy, which involves selective delivery of isotopes that emit highly energetic particles directly to cancer cells, leading to their destruction while minimizing collateral damage to healthy surrounding cells," Mr. Bruce contends.
Mr. Bruce explains that SOR-C13 is designed to disrupt the function of TRPV6 (transient receptor potential, Vanilloid family, number 6), a calcium channel that is implicated in the development and progression of most solid tumor cancers, such as pancreatic, prostate, ovarian, colon, lung and breast.
"TRPV6 plays a central role in a biochemical cascade that upregulates an array of pro-cancerous genes and is considered to be an important target for novel anticancer therapy," he adds. "SOR-C13 is the first highly specific TRPV6 inhibitor to enter clinical trials."
According to Mr. Bruce, overproduction of TRPV6 in cancer cells contributes to protective mechanisms that allow cancer to thrive in the body. Among other things, TRPV6 allows calcium to flood into a cancer cell, increasing cell proliferation and metastasis, and reducing apoptosis, or programmed cell death. SOR-C13 binds to TRPV6, which blocks calcium influx into a cancer cell, reduces cell proliferation and metastasis, and increases apoptosis.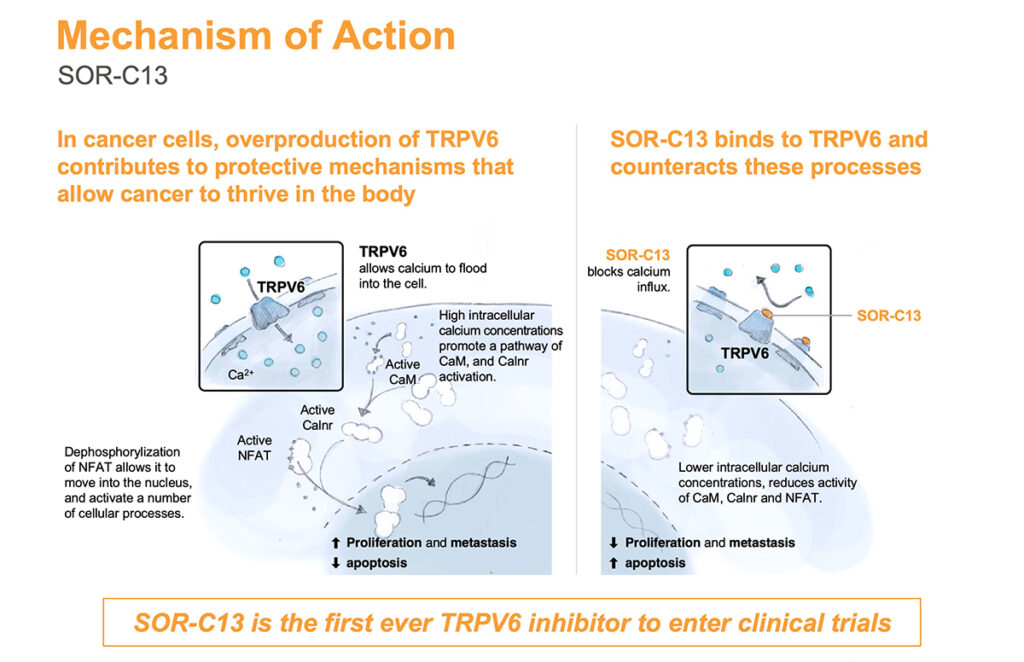 In an earlier multi-center Phase 1 study, 486 infusions of SOR-C13 were given to 23 patients with advanced solid tumors, resulting in no drug-related severe adverse events. "While this was a successful safety study, 55% of evaluable subjects had stable disease after two cycles of treatment with SOR-C13 and the duration of response ranged from 84 days to more than one year," Mr. Bruce points out.
In addition, two patients in the Phase 1 study with advanced pancreatic cancer had stable disease after two cycles of treatment, with shrinkage of the primary pancreatic tumor by 30% in one patient. The tumor reduction correlated to changes in levels of CA 19-9, a validated pancreatic cancer biomarker, he adds. "This is something clinicians don't commonly see with patients at this stage of advanced pancreatic cancer and was of particular interest to the investigators at MD Anderson."
The primary objectives of the Phase 1b study at MD Anderson are to further define SOR-C13's safety profile and establish the maximum tolerated dose of SOR-C13 to take into a Phase 2 program. In addition, to evaluate clinical efficacy, radiologists will measure tumor size with various imaging systems, including an AI technology that produces 3D images developed by IAG of Britain. The secondary objectives also include the development of a set of biomarkers that can be predictive of treatment outcomes.
The study will enroll about 27 patients, mainly with advanced pancreatic cancer, but could include other high TRPV6-expressing cancers, such as ovarian prostate and colon.
Soricimed hopes to complete dose escalation by end of 2020 and then move into an expansion cohort at the beginning of 2021. This expansion cohort will include 12-to-18 patients with cancer types that were most responsive to SOR-C13. "We believe we will have enough data from the dose escalation to begin a large multi-center Phase 2 program before the end of 2020," Mr. Bruce suggests.
Soricimed is using its knowledge of TRPV6-targeting peptides to develop the next generation of PDCs for cancer treatment. To overcome the severe toxicities of potent cancer-killing drugs, the company is linking these cytotoxic payloads to TRPV6-targeting peptides to deliver the cytotoxic payload quickly and directly to the tumor.
Mr. Bruce says Soricimed's PDC approach has several advantages over other drug conjugate programs, such as antibody-drug conjugates (ADCs). "As opposed to ADCs, our PDCs are much smaller, have better tumor penetration, lower systemic exposure, less risk of liver damage and are easier and less costly to manufacture," he contends.
In an earlier collaboration, Soricimed evaluated SBI-1301, a conjugate of an extremely potent cytotoxic drug. SBI-1301 has shown complete tumor regression in a prostate cancer mouse model with just three treatments over nine days. At the highest doses tested, there were no obvious toxic symptoms. The mice were observed for 60 days and the tumors did not regrow.
Soricimed is collaborating with a German biotech company, which is interested in the targeted delivery of their proprietary toxin to cancer cells. "We've collaborated on a PDC and successfully completed a maximum tolerated dose study," Mr. Bruce points out, adding that animal efficacy testing in a human prostate cancer mouse model will be performed over the next several months.
"As we see continued progress, we will utilize the data to advance partnering discussions with larger pharma and biotech companies," he adds. "We also want to initiate additional corporate collaborations as we have the potential to more precisely deliver various cytotoxins with different mechanisms of action while sparing healthy tissue."
Mr. Bruce says targeted radiotherapy represents an exciting new initiative for the company's PDC program, where a TRPV6-targeting peptide can be used to precisely deliver a radioisotope to cancer cells. "We're looking at some collaborations in this area and hope to have at least one deal to announce in 2020."
Soricimed's intellectual property includes 11 issued patents and six pending that provide coverage from 2029 to 2038.
Beyond its oncology programs, Soricimed has developed a synthetic paralytic peptide-encoding gene that can be delivered via viral vector to specific agricultural or aquacultural pests.
One of Soricimed's early target pests in its BioSoricide program is the Colorado potato beetle, a major issue because of limited available pesticides and the beetle's ability to rapidly develop resistance to these insecticides, Mr. Bruce says. The company is also looking at combating sea lice, which infect farmed salmon, and various forest pests.
Soricimed's work with all six of the TRPV channels has also revealed that several of its peptides activate TRPV3, which is found mainly in the skin. The company has established its Vivantiderm project to continue development of its skin-care products and at least one multinational company has been working with Soricimed's peptides.
"Our most promising compounds could possibly provide claims of improving skin firmness and smoothness; promoting elasticity, tonicity and suppleness; reducing fine lines and wrinkles; accelerating skin renewal; and promoting exfoliation," Mr. Bruce suggests. "By moving our peptides forward, we hope to license our compounds to companies in the sector."
Mr. Bruce says Soricimed is on the financing trail to raise $20-million to complete clinical testing at MD Anderson, begin additional company-sponsored Phase 2 clinical trials, act as the lead sponsor of a PDC project and establish proof-of-concept in its BioSoricide and Vivantiderm programs.
"There's no shortage of opportunities ahead of us as we begin to realize the potential of our platform," he adds.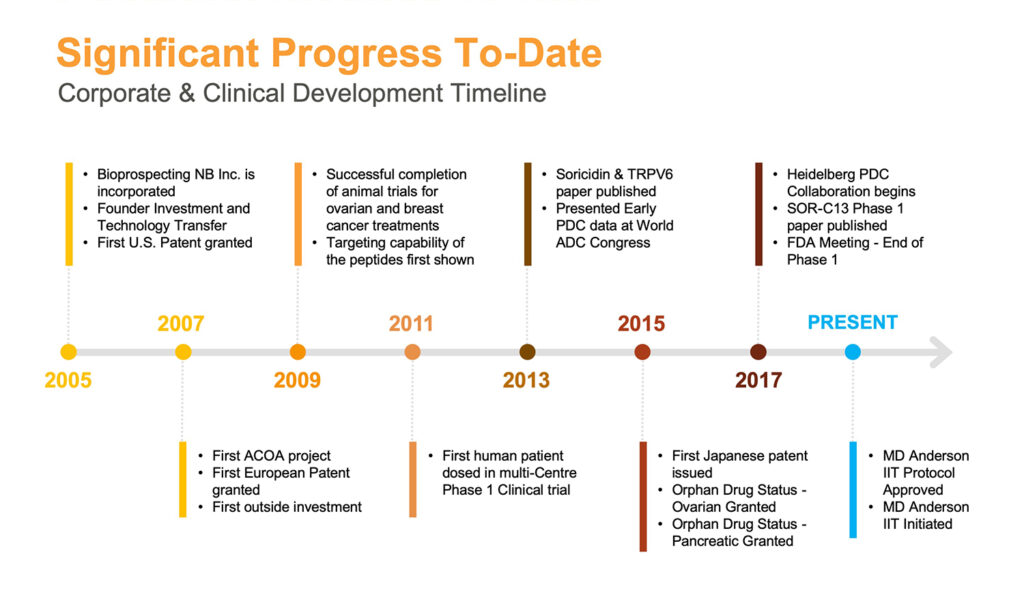 Editor's Note: This article does not constitute an offer to sell or the solicitation of an offer to buy any securities of Soricimed, and shall not constitute an offer, solicitation or sale of any security in any state or jurisdiction in which such offer, solicitation or sale would be unlawful prior to registration or qualification under the securities laws of any such state or jurisdiction.
• • • • •
To connect with Soricimed or any of the other companies featured on BioTuesdays, send us an email at [email protected].