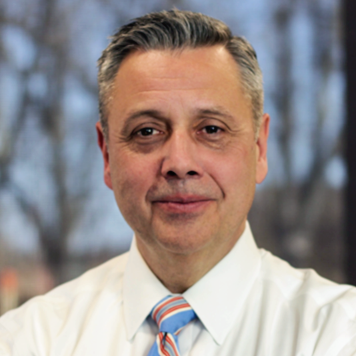 OncoSec Medical (NASDAQ:ONCS) is developing its TAVO drug candidate to enhance local delivery and uptake of DNA-based interleukin-12 (IL-12) directly into solid tumors to reverse patients' resistance to checkpoint inhibitors.
"As successful as checkpoint inhibitors are, anywhere from 60% to 90% of patients with solid tumors don't respond to drugs such as Merck's KEYTRUDA," Daniel O'Connor, president and CEO, says in an interview with BioTuesdays.
Checkpoint inhibitors are a widely used form of cancer immunotherapy that stimulate the body's own immune response. Some cancer cells make high levels of proteins that can halt the immune system, disrupting the ability of T-cells to attack cancer cells. Checkpoint inhibitors turn the immune system back on so T-cells are able to recognize and kill cancer cells.
According to Mr. O'Connor, 90% of all cancers are solid tumors, of which about 30% respond to checkpoint inhibitors and are known as "hot" while "cold tumors," which represent the remaining 70%, have immunosuppressive cells that do not respond to checkpoint inhibitors.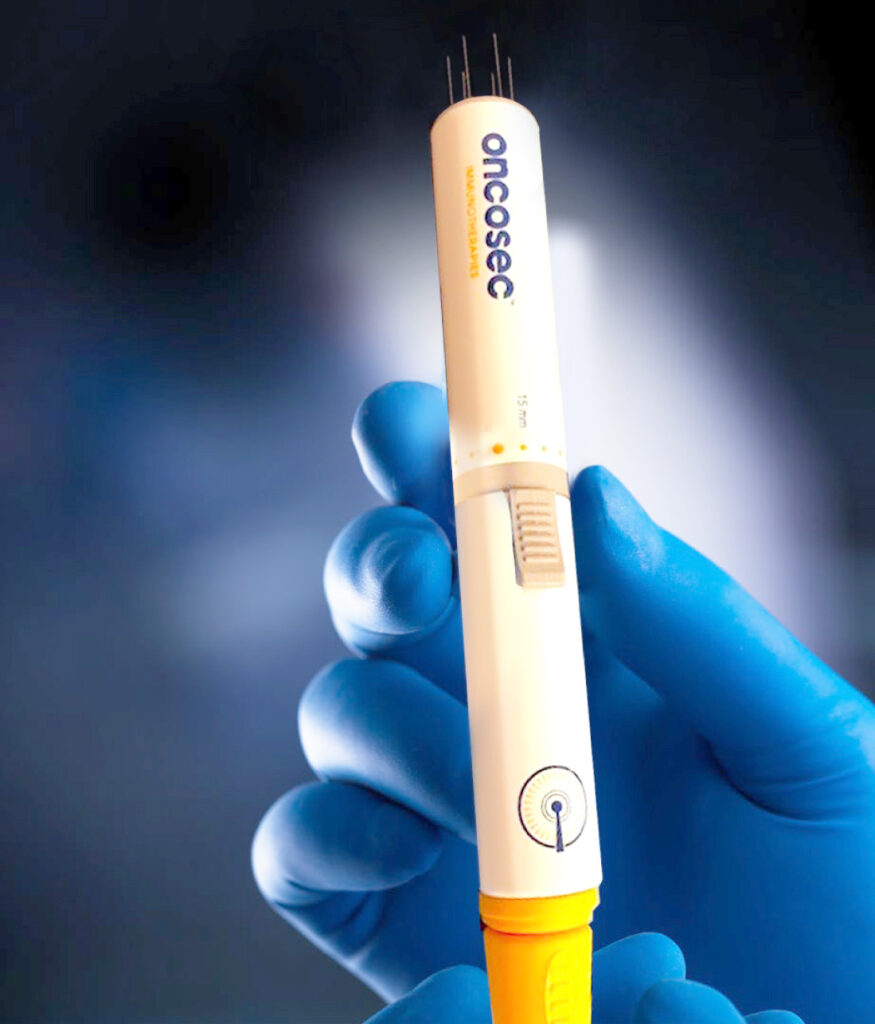 "There is an industry effort underway to improve response rates through new therapies or additional therapies that can switch cold tumors into hot tumors," he points out, adding that TAVO is "capable of reversing resistance to checkpoint inhibitors, either as a monotherapy or in combination with drugs such as KEYTRUDA."
Mr. O'Connor explains that TAVO is a proinflammatory signaling cytokine, a white blood cell designed to enhance local delivery and uptake of DNA-based IL-12, a naturally occurring protein with immune-stimulating functions, directly into tumors.
Administered locally at the tumor site, he says TAVO plasmid IL-12 kicks off a chain reaction that spurs the cells to manufacture more IL-12, which is designed to turn a tumor hot and enable checkpoint therapies to be effective.
The technology, which also employs electroporation, is designed to produce a controlled, localized expression of IL-12 in the tumor microenvironment. The electroporation applicator's tip has a needle array that is inserted into the tumor, up to a depth of 15 mm. Electric pulses between the needle electrodes increase the permeability of cell membranes, facilitating IL-12 coded DNA into cells. The entire procedure takes less than 30 minutes in a doctor's office.

OncoSec's registration-enabled KEYNOTE-695 Phase 2b study of TAVO in combination with KEYTRUDA in metastatic melanoma is expected to reach full enrollment of 100 patients by early 2020. The study must meet tumor shrinkage criteria to demonstrate that TAVO works.
Earlier in 2019, the company observed preliminary response rates of 24% from the first 21 patients in the study, exceeding the primary endpoint of 20% overall response rate. "This is far in excess of the single-digit response rates expected with KEYTRUDA alone in this patient population," Mr. O'Connor points out, adding that response rates from the next 20 patients continued to be around 20%.
TAVO has orphan drug and fast track designations from the FDA. Based on the outcome of the study, OncoSec could file for accelerated approval in 2020. The company also hopes to file for regulatory approval in Europe in 2020.
While KEYTRUDA is an effective immunotherapy, Mr. O'Connor says that by increasing access to the 70% of patients who do not respond to checkpoint inhibitors, TAVO has the potential to dramatically increase the market share of KEYTRUDA.
Mr. O'Connor says OncoSec has teamed up with Australia's Emerge Health to bring TAVO to Australian melanoma patients through the country's Special Access Scheme ahead of regulatory approval. There are some 1,000 patients who have failed checkpoint inhibitors or targeted therapies that may be eligible to try TAVO through the SAS program and "we are looking forward to treating our first patient this year," he adds.
In May, OncoSec announced positive response data from the Phase 2 KEYNOTE-890 study of TAVO in combination with Merck's KEYTRUDA in patients with heavily pretreated, chemotherapy-refractory, metastatic triple negative breast cancer (mTNBC).
"As we have already seen in numerous other clinical trials, the safety profile for TAVO continues to be exceptional, which we attribute to its localized, intratumoral-based delivery that avoids the common toxicities associated with systemic-based drug delivery," Mr. O'Connor suggests.
Five of the first 10 patients in KEYNOTE-890 had a tumor reduction of 20% or greater at a three-month evaluation. The study expects to complete enrollment of 25 patients in the fourth quarter of 2019.
"These preliminary findings, when compared with the results of KEYNOTE-086, which demonstrated a 5.3% response rate in mTNBC patients treated with KEYTRUDA monotherapy, suggest TAVO's ability to unlock KEYTRUDA's potential anti-cancer efficacy in this very difficult to treat patient population," Mr. O'Connor points out.
When the KEYNOTE-890 study is finished, "we'd like to start another KEYNOTE study with Merck that could be considered a registration study for FDA approval," he adds.
"And we plan to expand our studies to include a wider range of tumors that do not respond well to checkpoint inhibitors, including traditionally cold cancer types," Mr. O'Connor says.

• • • • •
To connect with OncoSec, or any of the other companies featured on BioTuesdays, send us an email at [email protected].