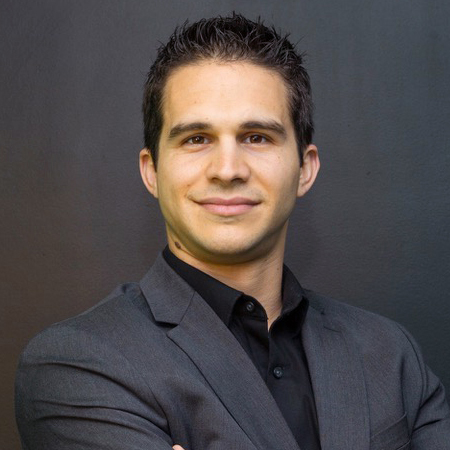 As a co-founder and CEO of closely-held Incuvers, an early-stage life sciences company developing a sophisticated incubator for cellular biologists, Sebastian Hadjiantoniou knows firsthand the rocky journey from scientist to entrepreneur. Dr. Hadjiantoniou received a Ph.D. in cell biology from the University of Ottawa, Canada in 2017. Sensing his ambition was in business rather than academia, he struggled for six-to-eight months to develop an affordable incubator to disrupt the status quo in cellular biology research. As he looks back now, he chalks up his rocky start to a combination of naïve ambition and not understanding the needs of customers. In this interview with BioTuesdays, Dr. Hadjiantoniou discusses his aha moment and how he bridged his focus from science to maximizing value for customers.
Let's begin with a short history of Incuvers.
Building a small, open source incubator to do some unusual experiments started out as a pet project at our lab at the Center for Interdisciplinary Nanophysics around 2014. Conventional incubators can run into problems because different experiments are going on at the same time in the device and things can get messy. Being in the Ottawa startup hub made mentors available to us and we were fortunate to hire great people to run parts of the business. Incuvers and its vision were born in mid-2018 after two of our customers installed an imaging camera in their incubators. That's when we decided to add integrated optics inside our product and rebrand it as IRIS, which stands for Incuvers Real-Time Imaging System. IRIS is the first incubator of its kind, incorporating live cell imaging and remote monitoring within a hypoxic CO2 incubator. This enables the device to capture time-lapse videos and monitor experiments remotely.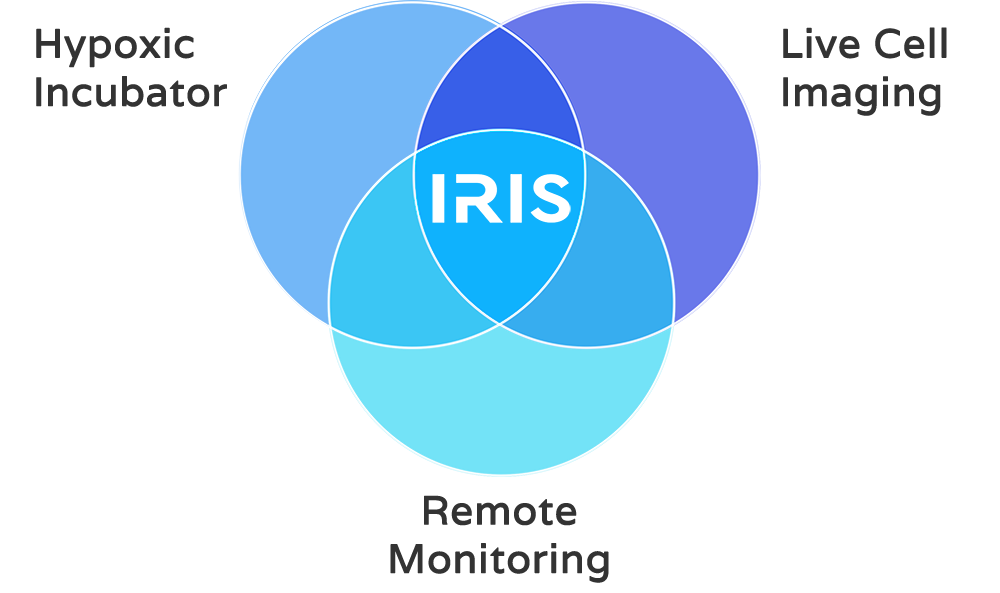 Can you briefly describe the purpose of incubators?
Incubators are biologic devices used to grow and maintain microbiological or cell cultures for research. They run the gamut from stem cells to cancer cells. Incubators are designed to maintain a stable temperature of 37 degrees C, which effectively recreates the human body in a box. A conventional incubator is about the size of a traditional oven, while IRIS is about the size of a large microwave oven. In essence, we've personalized the system to enable researchers to separate the experiments they're doing and have full control of what's going on in the system.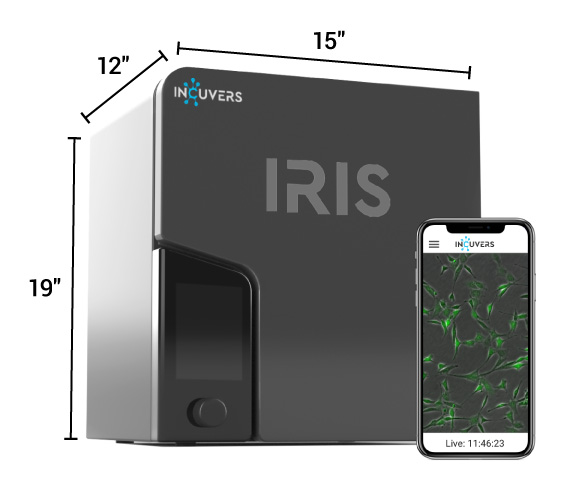 How would you describe your vision?
We're driven by how democratizing cell biology will drive the next generation of discoveries. IRIS is a powerful imaging incubator that will sell for one-tenth of the cost of other systems and gives users data they've never had before. Imaging systems that provide real time data typically cost $60,000-to-$150,000. As a result, our goal is to bring together a community of researchers that eventually will be linked via our online platform where they can share and compare data in real time. The reason I say democratizing biology is that 99% of labs can't afford a $150,000 device. But at a cost of $5,000 plus an annual software license, IRIS is capable of being in many more hands, with the potential to scale up research.
Can you briefly describe how IRIS works?
We use a 20-times green fluorescence imaging system within IRIS. It allows researchers to see their cells, label cells to identify proteins of interest and conduct experiments based on that information. The big advantage is that researchers never have to remove their cells from the incubator to look at them under a microscope. The imaging system is designed to feed real-time video to the cloud where it can be stored and analyzed as well as real-time visual inspection from any computer or smartphone. So, researchers never have to physically come to the lab to inspect their cells. Scientists also will have access to our analytics platform that will allow real-time monitoring of key experimental results and remote adjustment of the incubator environment.
What differentiates the IRIS system?
There are two differentiating features of our system. In the preliminary phase, it's our integrated optics inside the incubator so users can see their cells grow over time. The system also controls all gases, for example, to simulate conditions in the human body. Longer term, we will be able to differentiate ourselves by collecting everyone's data in real time, which would allow users to understand their data in relation to scientific norms. We believe our data collection services could be ready in three years, and the faster we grow; the faster it will be available. On the other hand, we must respect the privacy and ownership of the data generated by our clients. We have no claim on the discoveries made by labs, but we have some ideas on how to find value in the data – not in the results of the experiments themselves.
When do you expect to launch IRIS?
IRIS is to be released for its beta testing at the end of November 2019. We will select 10 users from a list of 70 registered users to ensure all of the technical challenges have been ironed out.
Who are customers for IRIS?
The customers of our initial launch were research groups in hospitals and universities around the world. Biotech companies also are interested in having multiple small incubators like IRIS for rapid testing of experiments. And we've opened a new market of undergraduate teaching labs at universities because of our price point. Students will have live access and visualization of their experiments, while professors can visualize a student's work and have oversight of how well they are doing.
What the addressable market for IRIS?
We figure the potential market of our hardware at about $2-billion based on 250,000 labs doing biology research around the world at a conservative estimate of two systems per lab. In addition, there are some 25,000 universities teaching biology around the world, representing a potential market of $1-billion. That's the current hardware and software potential, which excludes the value of data collection services in the future.
• • • • •
To connect with Sebastian Hadjiantoniou, or any of the other companies featured on BioTuesdays, send us an email at [email protected].