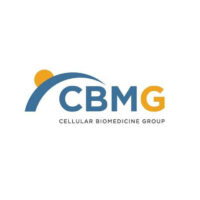 TBIG launched coverage of Cellular Biomedicine Group (NASDAQ:CBMG) with a "buy" rating and $19 price target. The stock closed at $14.84 on Sept. 16.
Cellular has been developing its cGMP grade cell therapy manufacturing capabilities for nearly a decade and has 100,000 square feet of manufacturing space across four facilities in China, along with partnerships with GE Healthcare and Thermo Fisher.
Analyst Amanda Murphy writes that the company's manufacturing capabilities are validated by its collaboration with Novartis, under which the company gained the rights to be the exclusive manufacturer of Kymriah in China.
The GE and Thermo Fisher relationships have helped enable Cellular to develop integrated, semi-automated, and closed processes for both the manufacturing of raw materials, such as plasmids and viral vectors to finished products, and high-throughput commercial manufacturing scale, leading to meaningfully lower cost of goods sold while maintaining equivalent quality relative to other large manufacturers in the space, she added.
In addition, Ms. Murphy said Cellular is developing a pipeline of wholly-owned immuno-oncology products, leveraging a number of therapeutic modalities, including a number of product candidates either in the clinic or expected to be in the clinic within the next 12 months.