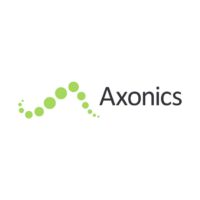 SVB Leerink initiated coverage of Axonics Modulation Technologies (NASDAQ:AXNX) with an "outperform" rating and $45 price target. The stock closed at $30.27 on Sept. 16.
"To us, Axonics represents a hyper-growth story with a clear pathway to profitability in SMID-cap MedTech," writes analyst Danielle Antalffy.
The company's key growth driver is the commercialization of the rechargeable-sacral neuromodulation solution (r-SNM) in the U.S. for overactive bladder (OAB) and fecal incontinence (FI).
Last week, Axonics secured approval for its r-SNM for FI, the smaller indication, with approval in OAB still pending. "But we believe OAB approval is a matter of when, not if, particularly given FDA's willingness to approve in FI, and this will represent the key value-driver in both the near-and long-term," she added.
"With the FDA approval for both OAB, which we expect any day now, and FI, we believe Axonics should be able to drive robust adoption as the company executes on commercialization efforts both in the U.S. and internationally in 2020 and beyond," Ms. Antalffy said.
She views Axonics as a two-pronged growth story:
In the near term, Ms. Antalffy said rapid adoption likely will be largely driven by share gains over the next 12 months in what was previously a single player market, with Axonics poised to win on product differentiation: longer-wear, rechargeable, smaller, and MRI-safe versus the competition, that seems to address some patient and physician barriers to adoption that exist today.

And in 2021 and beyond, a longer-term growth story with potential SNM market expansion driven by greater awareness and continued innovation with now two players in the market and meaningful product innovation that didn't exist previously, she added.
"In the very near term, we also view the upcoming FDA approval as a meaningful catalyst for the shares, along with a likely estimate upside, as r-SNM continues to roll out in Europe and undertakes a U.S. launch," Ms. Antalffy said.