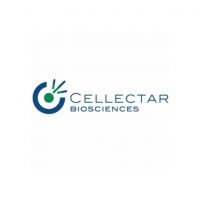 Roth Capital Partners launched coverage of Cellectar Biosciences (NASDAQ:CLRB) with a "buy" rating and $11 price target. The stock closed at $2.29 on Sept. 12.
Cellectar is developing CLR 131, a targeted radiotherapeutic seeking an initial indication for relapsed and remitting (R/R) hematological malignancies.
Analyst Jerry Isaacson writes that CLR 131 has the ability to selectively interact with tumor tissue and deliver its radioactive payload directly to cancerous cells. "We expect numerous efficacy readouts before the end of 2019, in R/R multiple myeloma and R/R diffuse large B-cell lymphoma," he added.
The company has received orphan and fast track designations for R/R multiple myeloma and has been in contact with the FDA about a potential path to approval. "Pending the outcome of ongoing trials, we expect Cellectar to start a pivotal, NDA-supporting trial for CLR 131 in R/R multiple myeloma in the second half of 2020."