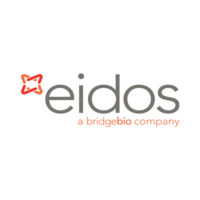 BTIG raised its price target for Eidos Therapeutics (NASDAQ:EIDX) to $56 from $38 after a committee of the board unanimously rejected a share exchange offer from its parent company, BridgeBio Pharma, (NASDAQ:BBIO) to purchase all outstanding common stock of Eidos that it currently doesn't own. Shares of Eidos closed at $45.53, up $1.23, on Sept. 12.
BridgeBio, which currently owns 67% of Eidos, offered to exchange 1.30 shares of its own stock for each share of Eidos.
"We always found it hard to imagine the combined BridgeBio as a more attractive investment than its crown jewel," writes analyst Thomas Shrader. "Eidos seems to agree and now has the option to explore other opportunities."
Calling the board decision a "declaration of independence," Mr. Shrader raised his modeled price of Eidos' AG10 to $225,000 per patient from $175,000. In addition, he is adding revenue forecasts based on the licensing deal with Alexion Pharmaceuticals (NASDAQ:ALXN) to develop and commercialize AG10 in Japan reached earlier this week.
Eidos currently is enrolling patients in a Phase 3 trial in the U.S. and Europe with AG10 in patients to potentially stabilizetetrameric transthyretin, thereby halting a series of molecular events that give rise to amyloidosis.