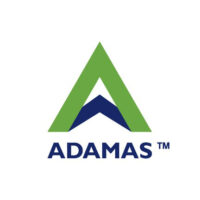 Adamas Pharmaceuticals (NASDAQ:ADMS) has appointed Neil McFarlane as CEO and a member of its board, effective Sept. 16.
Gregory Went, Adamas' founder, chairman and CEO, will transition to a strategic advisory role. Director David Mahoney will assume the role of chairman.
Mr. McFarlane has more than 20 years of global biopharmaceutical and life sciences experience in both specialty and orphan products. He was most recently COO of Retrophin (NASDAQ:RTRX), responsible for global commercial operations, corporate development, patient services, and program and alliance management. He previously held executive and general management positions at leading biopharmaceutical companies including UCB (EBR:UCB), Genzyme, (NASDAQ:GENZ) and Sangstat Medical.
"Mr. McFarlane's appointment as CEO and to the board is the culmination of a thoughtful succession and transition process undertaken by the board of directors," Mr. Mahoney said in a statement.
"Mr. McFarlane has a demonstrated track record of accomplishment and brings a broad skill set incorporating operational, strategic and business development leadership," he added.