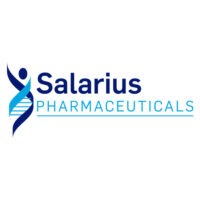 Salarius Pharmaceuticals (NASDAQ:SLRX) has appointed Scott Jordan as chief business officer (CBO) and Mark Rosenblum as EVP finance and interim CFO.
Mr. Jordan has been Salarius' CFO since 2016. As CBO, he will lead Salarius' strategic and business development initiatives, public relations, communications and capital markets activities. Mr. Jordan is a co-founder and former advisor of Healthios Xchange; and previously served as CFO of Beta Cat Pharmaceuticals, chief investment officer of Stingray Therapeutics and VP of Healthios Capital Markets.
Mr. Rosenblum joined Salarius to assist with its recent merger with Flex Pharma, and as interim CFO, will be responsible for the company's financial and operating activities. Mr. Rosenblum previously served as chairman and CEO of ActiveCare (NASDAQ:ACAR), and as CFO for several publicly traded companies.
"We are excited to have Mr. Jordan and Mr. Rosenblum assume these key executive roles, which I believe reflects our growth as an emerging biotechnology company and supports our trajectory as we seek to realize the strategic and commercial potential of our seclidemstat programs and expand our pipeline," David Arthur, Salarius' president and CEO, said in a statement.
Seclidemstat is a Phase 1 reversible LSD1 inhibitor being developed for the treatment of Ewing sarcoma and advanced solid tumors.