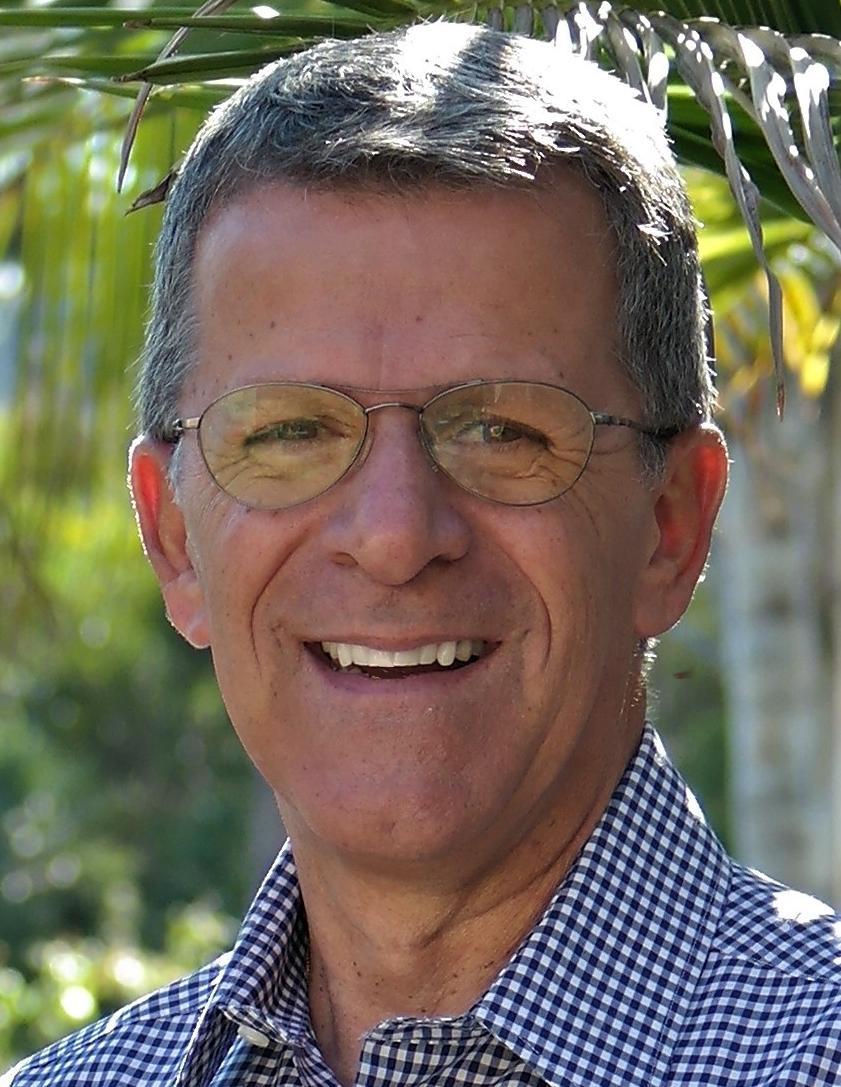 DelMar Pharmaceuticals (NASDAQ:DMPI) is conducting two Phase 2 clinical trials with its lead drug candidate, VAL-083, a DNA-targeting agent, in three distinct biomarker-driven glioblastoma multiforme (GMB) patient populations.
"Previous work at the NCI and additional data from our own studies have demonstrated that VAL-083 crosses the blood-brain barrier, has biological and tumor effecting activity against a range of cancers, including GBM and ovarian and resulted in a safety database of more than 1,000 patients," Saiid Zarrabian, president and CEO of DelMar, says in an interview with BioTuesdays.
"Effectively, we are in two highly de-risked late-stage Phase 2 programs, targeting MGMT-unmethylated GBM tumors, which more than 60% of GBM patients have," he adds. Methylguanine DNA-methyltransferase (MGMT) is a DNA repair enzyme.
Mr. Zarrabian explains that VAL-083's unique mechanism of action creates inter-strand DNA cross-links at the N7 position of guanine, one of four main nucleobases in DNA, resulting in double-strand DNA breaks where the MGMT enzyme cannot repair the break, leading to cancer cell death via apoptosis. "We have a great understanding of how our compound works."
According to Mr. Zarrabian, evaluating MGMT promoter methylation has become standard practice in GBM diagnosis, treatment and outcomes.
Current standard-of-care treatment with temozolomide, an oral chemotherapy, is less effective if a GBM tumor is MGMT-unmethylated. In September 2017, the National Comprehensive Cancer Network's guidelines highlighted that temozolomide is not recommended in certain unmethylated patients, and limited benefit is expected for other patients with MGMT-unmethylated tumors.
DelMar is studying VAL-083, which was licensed from the NCI for all applicable solid tumor indications. The company is currently executing Phase 2 trials in first-line treatment in newly diagnosed GBM patients; adjuvant patients that have completed an initial cycle of chemotherapy and radiation therapy; and as a second-line treatment in recurrent GBM patients. The NCI conducted more than 40 Phase 1 and 2 clinical trials in multiple indications and preclinical studies while it had federal R&D funding.
GBM is the most aggressive adult brain tumor, with an annual incidence of about 29,000 new cases in the U.S. and Europe, of which more than 17,000 are newly diagnosed and adjuvant MGMT-unmethylated patients and more than 12,000 are recurrent MGMT-unmethylated patients.
Mr. Zarrabian figures that DelMar's current cash position, which includes the $6.7-million from an underwriting in August 2019, will be sufficient to complete enrollment in all three patient groups of its two ongoing Phase 2 clinical trials, and achieve topline results from two of those three patient groups, which should occur by the final quarter of 2020.
To date, we have had steady enrollment in our two Phase 2 trials, and believe that with the additional capital from our recent financing, we will be in the position to complete enrollment of our Phase 2 clinical trials at Sun Yat-sen University Cancer Center in China and at the MD Anderson Cancer Center in Texas.
The company's Phase 2 trial in China is a single-arm, open-label study testing VAL-083 in combination with standard radiotherapy in GBM patients who have an unmethylated promoter of the MGMT gene.
The clinical trial in newly diagnosed GBM patients is designed to determine if first-line treatment with VAL-083 plus radiotherapy can provide improvements over the historical efficacy of standard-of-care temozolomide plus radiotherapy.
Mr. Zarrabian says efficacy will be based on measurements of tumor response to treatment, progression-free survival, progression-free survival at six months, and overall survival, compared with historical results in the target population.
To date, DelMar has enrolled 20 of the 30 patients required for the Chinese trial, of which 17 have received at least one assessment. Nine of the 17 patients, or 53%, were assessed as having a "Best Overall Response" of complete response, or tumor shrinkage, and seven of the 17, or 41%, were assessed as stable disease, or no tumor growth.
"For a tumor such as GBM, stabilization of disease would be an important achievement," Mr. Zarrabian suggests.
The company also is conducting a Phase 2 trial at MD Anderson, with one arm treating patients with recurrent disease, administering VAL-083 in patients who have been heavily pre-treated with temozolomide prior to disease recurrence. The recurrent arm has enrolled 56 of 83 patients to be enrolled. At the end of the second cycle of treatment, 13 of 47 patients have been assessed with stable disease.
The second trial arm at MD Anderson will enroll up to 24 newly diagnosed patients who have undergone surgery and chemo-radiation with temozolomide, but will now receive VAL-083 in place of standard of care temozolomide for adjuvant therapy.
The company expects to provide updates on one or more of its open-label Phase 2 GBM trials at the Society of Neuro-Oncology meeting in November 2019, the American Academy of Cancer Research in April 2020 and the American Society of Clinical Oncology in May 2020.
"We are ahead of the curve manufacturing clinical and potentially commercial quantities of VAL-083 with our arrangement with Chemi Pharma, a subsidiary of Italfarmaco, of Italy," Mr. Zarrabian contends. "Engineering and GMP lots have been manufactured, with strong purity and stability results."
Mr. Zarrabian says DelMar has invested only about $40-million in its clinical program. "Our GBM program builds on the previous clinical work performed at the NCI, which invented VAL-083 back when it was conducting basic research."
Citing efficient internal operations and low fixed costs, as well as obtaining exceptional clinical value from MD Anderson and Sun Yat-sen University Cancer Center in China, Mr. Zarrabian says the company has been able to keep its burn rate at about $500,000 a month.
DelMar is pursuing a 505(b)(2) regulatory path, which allows the company to use prior toxicology and clinical data from the NCI and other studies to support its FDA filings. VAL-083 has obtained fast track and orphan drug designations from the FDA.
"VAL-083 is a validated DNA-targeting agent for multiple drug resistant tumors and has the potential of a breakthrough cancer therapy," Mr. Zarrabian says.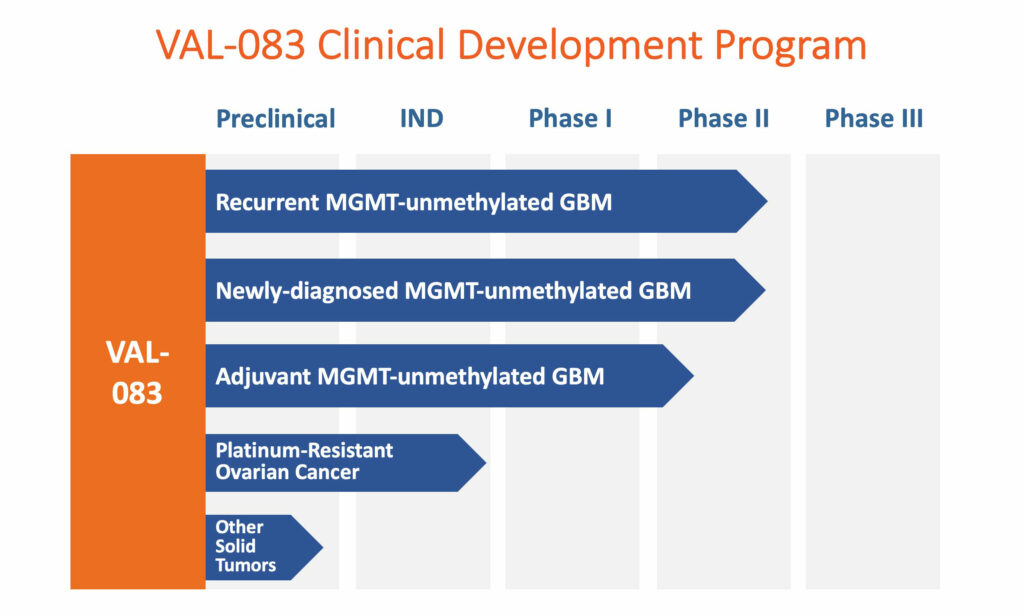 • • • • •
To connect with DelMar, or any of the other companies featured on BioTuesdays, send us an email at editor@biotuesdays.com.