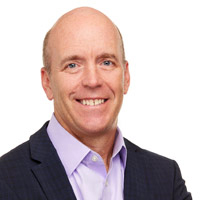 Closely-held Interface Biologics is selling its Endexo surface modification business and shifting its focus to its Epidel drug delivery technology, initially for ophthalmic indications.
Earlier today, Interface reported that it sold its Endexo business to Germany-based Evonik Industries (EVR:ETK), a multi-billion dollar specialty chemical company with a strong focus on its healthcare business line. "We've been working with Evonik for the past three years on several joint development programs and, over last six months, have been negotiating with them about acquiring our Endexo business," president and CEO, Tom Reeves, says in an interview with BioTuesdays.
The sale does not include the license Interface granted to Fresenius Medical Care (NYSE:FMS) for the use of Endexo in chronic and acute dialysis systems, which dates back to 2010. "The Fresenius agreement is a significant commercial opportunity for Interface and with the completion of their clinical trial earlier this year, we're hopeful that they will have regulatory approval next year," Mr. Reeves said.
A University of Toronto spin-off, Interface was founded in 2001 based on the work of professor Paul Santerre, now Interface's CSO. The company has been generating revenue for the past eight years and has raised more than $30-million in venture capital financing from the Business Development Bank of Canada, Covington Capital Corporation, the MaRS Investment Accelerator Fund and DSM Venturing.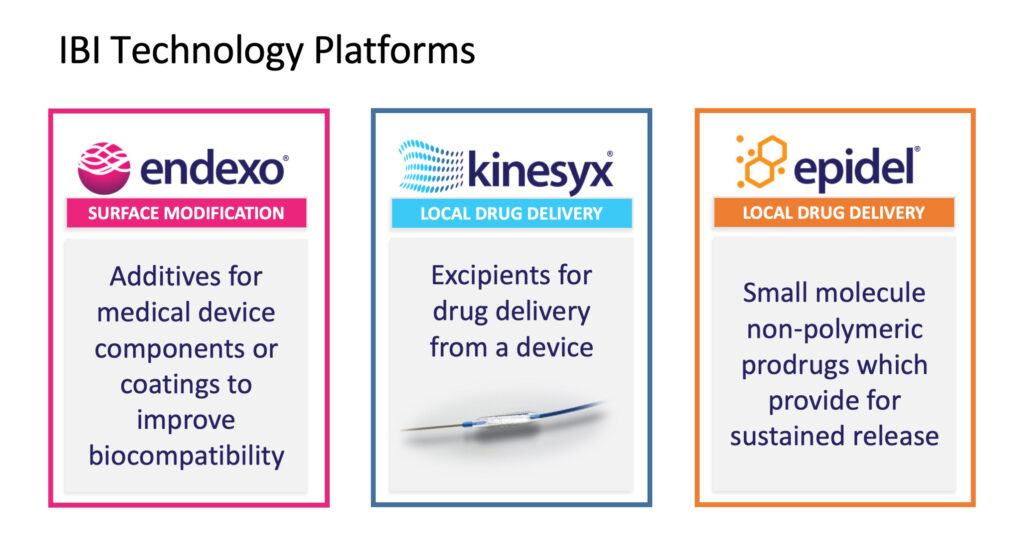 The Endexo surface modification technology is based on fluorinated oligomeric additives which modify the surfaces of medical devices that come in contact with blood or other biological fluids. Endexo enhances device biocompatibility and efficacy, while reducing the risk of infection, thrombosis and biofilm development.
"As opposed to competitive products, including those that use coatings, Endexo doesn't affect the underlying device functionality nor does it require any changes to the manufacturing process. This passive surface modification is accomplished without the use of drugs or active biologics, which is positive in and of itself," Mr. Reeves points out.
Mr. Reeves said that Interface's long-time partner, AngioDynamics (NASDAQ:ANGO), has seen a 50% reduction in deep vein thrombosis and an 80% to 90% reduction in infection in its BioFlo PICC catheters using Endexo.
The Interface team will support Evonik's continuity of the business under a two-year transition services agreement. Evonik is expected to build on Interface's expertise in surface modification by maintaining a presence in Toronto.
"Evonik not only recognizes the strength of the Interface team but also the infrastructure provided by the University of Toronto and the university hospital network," Mr. Reeves said.
With the sale of Endexo, Interface is now focusing on its drug delivery business.
The company is developing its Kinesyx excipient technology for customized drug delivery from a medical device, in this case, drug-coated balloons (DCBs). "The primary products on the market are paclitaxel DCBs. It's a big market, probably $400-million to $500-million in sales, but there have been recent concerns about long-term safety, which has impacted the market," Mr. Reeves explains.
He says that the situation mirrors the drug-eluting stent market, dominated by Paclitaxel drug-eluting stents (DESs) before late stent thrombosis concerns caused a significant shift in market share to sirolimus DESs. "There's a trend toward sirolimus DCBs, but it's a very nascent market right now."
Interface has generated preclinical data demonstrating the safety of therapeutic levels of sirolimus in 28-day porcine coronary and peripheral artery studies. The company believes that Kinesyx offers a scalable, low-cost manufacturing process compared with other products, and is currently seeking a commercialization partner for its sirolimus DCB.
Before year-end, Interface plans to spin-out a new company to focus on its primary drug delivery technology, Epidel. The core technology of Epidel is based on making small molecule prodrugs into zero-order controlled release drug delivery implants without the use of polymers. The technology can be applied to a range of form factors, including injectable cylinders, nanoparticles and device coatings.
"It's a very versatile technology that works across a wide range of drug classes and different therapeutic areas," Mr. Reeves contends. "The Epidel technology is very engineerable and you can control the drug release profile with both chemistry and the physical properties of the device. Another benefit is a high drug-to-product ratio of about 85%, which significantly reduces the size of implants."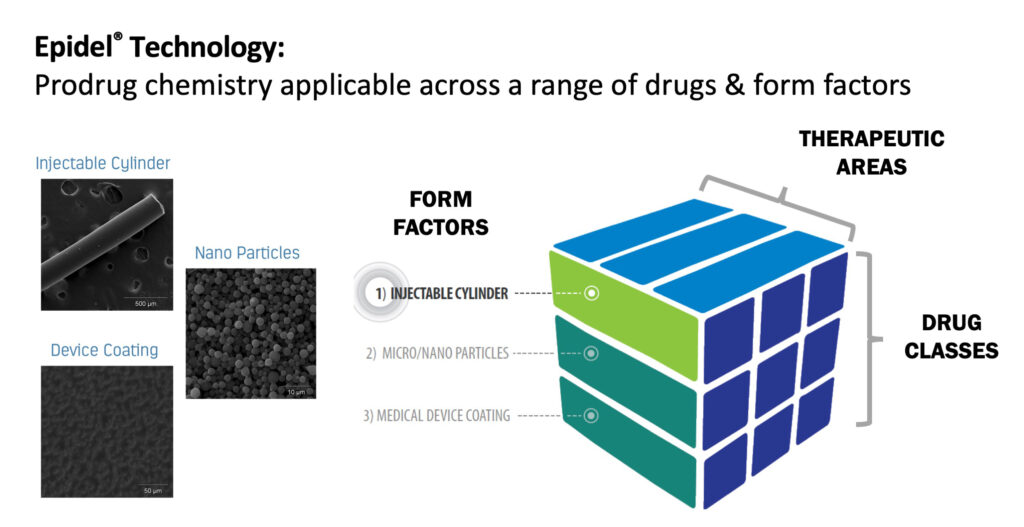 This is a particularly important feature for intravitreal implants (IVT), which is Interface's current focus. Its lead candidate, IBE-814 IVT, is a dexamethasone intravitreal implant for the treatment of posterior inflammatory eye diseases such as diabetic macular edema (DME), retinal vein occlusion (RVO) and non-infectious uveitis (NIU).
"We've selected this area based on the size of the market and because we believe we have competitive advantages over the current market-leading products," Mr. Reeves explains.
He adds that ophthalmology is an ideal therapeutic area for a sustained release implant because intravitreal steroid injections are well-characterized and widely-used. In addition, a smaller, extended release implant would reduce the number of injections as well as the size of the injector needle that patients have to endure.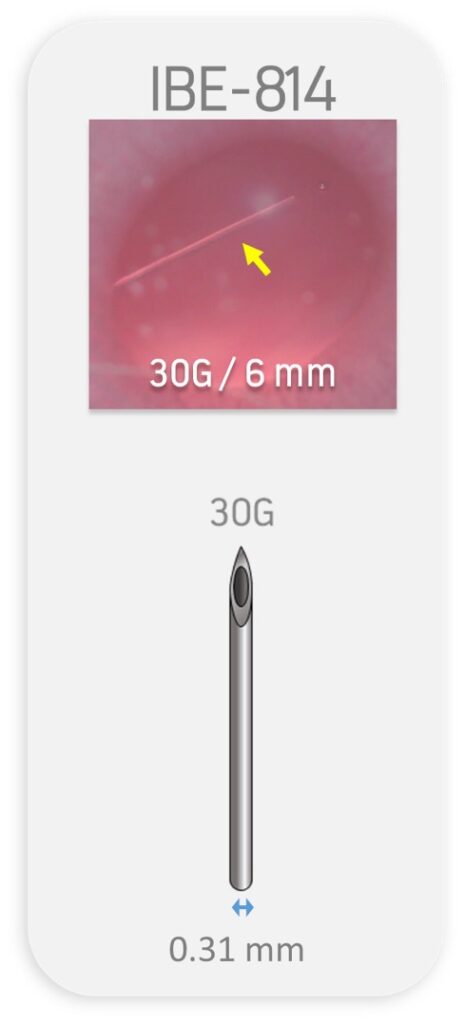 Interface's preclinical studies demonstrated that IBE-814 IVT provides drug delivery over a period of six-to-nine months, compared with the less than two months provided by Ozurdex, a polymeric dexamethasone implant that is currently the market leader. In addition, IBE-814 IVT contains one-tenth of the drug load and uses a 30 gauge needle which is about half the diameter of comparable IVT products currently on the market.
"The primary sustained-release steroid market opportunity in ophthalmology is second-line therapy for anti-VEGF refractory DME, RVO and NIU patients. This total market opportunity is estimated at $1-billion. Should a sustained-release steroid implant like IBE-814 IVT offer a superior safety profile than the standard of care and become a first-line therapy, the market opportunity increases by three-or-four fold," he points out.
Interface is planning to initiate a Phase 2 trial of IBE-814 IVT for DME and RVO in mid-2020. In October 2018, the company received FDA agreement for a 505(b)(2) regulatory pathway, which will enable an expedited regulatory approval path.
Other ophthalmic candidates in Interface's Epidel pipeline include a shorter-term release implant for post-cataract inflammation and a sustained-release implant for glaucoma. The company is also investigating opportunities in pain management using steroid prodrug microspheres.
"Our goal now is to move IBE-814 IVT to Phase 2 clinical trials next year, and to have two additional programs ready for clinical development by 2021," Mr. Reeves said.
• • • • •
To connect with Interface Biologics, or any of the other companies featured on BioTuesdays, send us an email at [email protected].