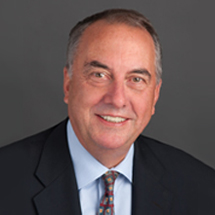 Novavax (NASDAQ:NVAX) is scheduled to report pivotal data in the current quarter for ResVax, its RSV (respiratory syncytial virus) F vaccine, using aluminum phosphate as an adjuvant, in infants via maternal immunization.
"We are the only company with an RSV vaccine in a pivotal clinical trial," Stanley Erck, president and CEO, says in an interview with BioTuesdays.
"There has been 60 years of unsuccessful research to develop an RSV vaccine, where maternal immunization offers the best method of protecting infants through the first months of life."
Earlier this month, Novavax reported positive Phase 2 results for NanoFlu in older adults. The trial compared safety and immune responses of various quadrivalent formulations of NanoFlu, with or without its Matrix-M adjuvant, with two U.S.-licensed influenza vaccines in 1,375 healthy adults 65 years of age and older.
"The Phase 2 clinical trial results with NanoFlu demonstrate the potential impact our vaccine can make in preventing serious disease caused by influenza in older adults, a high-risk population that has proven difficult to protect in recent years," Mr. Erck contends.
"Our goal remains to advance to the market an improved vaccine that addresses the serious global public health threat that exists for older adults, and ultimately to make NanoFlu available to all populations," he adds.
Novavax plans to discuss the NanoFlu data with the FDA during the first half of 2019, with hopes of starting a pivotal trial later this year. The FDA previously agreed that NanoFlu could be eligible for an accelerated approval pathway.
Mr. Erck explains that unlike traditional egg-based production of vaccines, Novavax's recombinant nanoparticle vaccines and adjuvants target antigens with epitopes essential for viral function.
"Unlike traditional vaccines that mimic viruses and elicit naturally occurring immune responses, our nanoparticles are engineered to elicit differentiated immune responses, which may be more efficacious than naturally-occurring immunity," he contends. "As a result, our vaccine technology has the potential to be broadly applied to a wide variety of human infectious diseases."
RSV is the second leading cause of death in children under one year of age worldwide. It is also the leading cause of hospitalization of infants in the U.S. and is especially serious from birth through six months of age. He points out that 69% of infants under the age of one-year-old contract RSV in the U.S., with 2% to 4% of infants under the age of six months admitted to hospital.
"All babies are at risk of RSV disease and 85% or more of RSV hospitalizations should be vaccine preventable," Mr. Erck suggests. "If we are successful, we hope to see doctors recommending that nearly every pregnant mother be given ResVax."
Maternal vaccination is becoming a priority for healthcare providers and policy makers. For example, neonatal tetanus, whooping cough and influenza are currently recommended vaccines to be given to pregnant mothers.
According to Mr. Erck, ResVax represents a greater than $1.5-billion revenue opportunity in North America, as well as other major markets in the UK, Italy, France, Spain, Germany, Japan, Korea and Taiwan. With additional significant market opportunity in China, India, Eastern Europe, Australia and Latin America, Mr. Erck says, "If ResVax is approved, our plan is to partner with a Big Pharma distributor."
In its Phase 3 PREPARE study, Novavax enrolled 4,636 third trimester pregnant women, with 3,000 receiving ResVax. "According to our agreement with the FDA, an efficacy analysis of this enrollment will be sufficient to support a future BLA filing for marketing approval," he says.
In December 2017, a Data Safety Monitoring Board statistician conducted an informational analysis of RSV-positive lower respiratory tract infections in the first 1,307 infants from the PREPARE trial.
Data from the informational analysis allowed Novavax, which was blinded to the data, to calculate an observed vaccine efficacy estimate in the range of 45% to 100% at that time.
"We believe the informational analysis significantly de-risked the trial's outcome," Mr. Erck contends.
The PREPARE study is being conducted at 87 clinical sites in 11 countries, with top-line efficacy data expected to be released this quarter. The primary endpoint of the study is the incidence of RSV lower respiratory tract infection. The safety assessment includes one-year follow-up of infants, which suggests Novavax could be in a position to file a BLA with the FDA and a marketing authorization with the European Medicines Agency in the first quarter of 2020.
ResVax vaccine also has fast track approval from the FDA, making it potentially eligible for priority review, which could reduce the agency's standard review period by up to four months. The ResVax program is supported by an $89-million grant from the Bill and Melinda Gates Foundation.
In an initiation report last month, Ladenburg Thalmann analyst, Michael Higgins, said Novavax is approaching a "major turning point" with both pivotal RSV vaccine data and Phase 2 NanoFlu data in the first quarter of 2019. He believes NanoFlu "could become the new standard of care," if testing is successful.
In June, The New England Journal of Medicine published a peer-reviewed letter to the editor detailing the positive results from Novavax's Phase 1/2 clinical trial in older adults. According to the letter, NanoFlu demonstrated significantly improved immune responses against a panel of homologous and drifted A (H3N2) influenza viruses, compared with the leading licensed egg-based, high-dose flu vaccine in older adults.
Mr. Erck points out that some 87% of flu vaccine doses are grown in eggs. "We are advancing an improved flu vaccine made from recombinant nanoparticles and an Matrix-M adjuvant, which enhances immunogenicity.
"This process has the potential to produce an exact genetic match to the recommended strains of virus in the next flu season, unlike egg-based models," he adds. "And by providing a broader immune response, NanoFlu also addresses antigenic drift."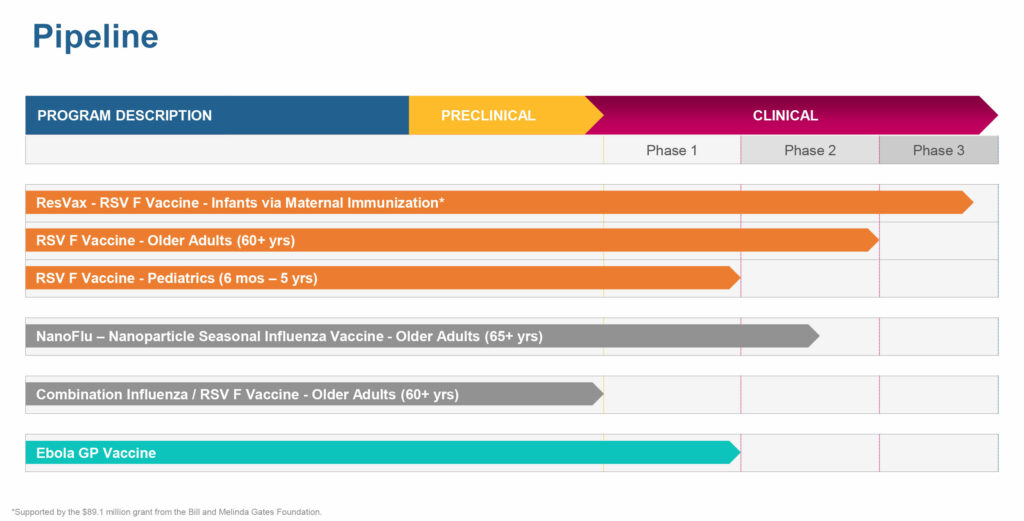 • • • • •
To connect with Novavax, or any of the other companies featured on BioTuesdays, send us an email at editor@biotuesdays.com.