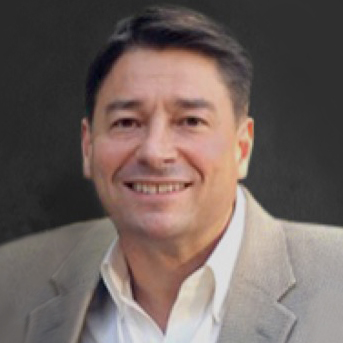 Titan Pharmaceuticals' (NASDAQ:TTNP) relaunch of its Probuphine implant for the long-term maintenance treatment of opioid use disorder (OUD) demonstrated promising results with a meaningful increase in product shipments in the second half of 2018.
"While activities during the fourth quarter were focused on building our commercial infrastructure, we also commenced implementing our integrative sales initiative and market segmentation strategy, which clearly had a major impact despite limited initial resources," Dane Hallberg, EVP and chief commercial officer of Titan, says in an interview with BioTuesdays.
Titan reacquired the rights to FDA-approved Probuphine from Braeburn Pharmaceuticals at the end of May 2018 and began the transformation from a drug developer to a commercial-stage company in the U.S.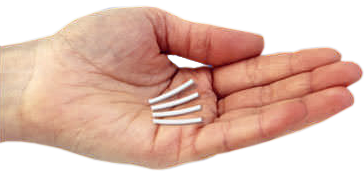 Probuphine is the only product that provides six months of steady release of buprenorphine, the gold standard medication for OUD. Buprenorphine is typically taken orally on a daily basis. Probuphine's four soft, one-inch implants can be inserted subdermally and removed in a doctor's office, and have been highly praised by patients since reaching the market in July 2016.
While Mr. Hallberg declined to comment on Braeburn's performance, various industry analysts have cited a failure to appropriately segment the market at launch; inadequate systems to support distribution, reimbursement and patient/physician education; and a strategy primarily focused on training some 2,800 physicians. Braeburn essentially abandoned its sales and marketing of Probuphine in January 2018.
Mr. Hallberg, who had been consulting with Titan prior to his appointment in October 2018, says the company began building the foundation for a relaunch in the fourth quarter of 2018 in preparation for a full launch in the current quarter.
"We put together an entire legal and state compliance program, developed a go-to-market strategy based on regionally focused distribution, trained an internal support team and our sales reps, determined the right physicians to call on and tested an integrated selling initiative," he adds. "Having studied Braeburn's approach, we had the benefit of some key takeaways."
Mr. Hallberg, who has launched several CNS drugs and a subdermal implant in the past, explains that an integrated selling initiative involves a focused approach on health care providers with a patient base that would benefit from Probuphine. "We're not peppering doctors' offices across the entire country but taking a more streamlined approach while adding value to the total office visit. The feedback from our core messaging and patient response has been very positive," he adds.
Mr. Hallberg says that Titan also has had discussions with payers who would typically be expected to provide coverage for Probuphine. "We've reacquainted them with our product and assured them that we're dedicated and plan to stay in the OUD market. And when our sales and marketing managers talk to physicians, they know the landscape of managed care coverage and the correct patient population [that would] benefit from Probuphine," he points out.
"Our goal in 2019 is to ensure that clinicians and patients are aware that Probuphine is an important maintenance treatment option and that Titan is fully committed to supporting them," he contends. "We need to instill trust that when our drug is implanted, it's going to do what we claim it's going to do: and help patients get on with their lives, in conjunction with substance abuse counselling or a 12-step program."
Probuphine is the only FDA-approved subdermal implant designed to deliver buprenorphine continuously for six months following a single treatment. There are no other products in the market that provide for more than 30 days of sustained therapy for OUD.
Of the 2.3 million people in the U.S. diagnosed with OUD in 2016, less than 50% were receiving medication-assisted therapy, drug counseling and abstinence-based programs. "A hundred and fifteen people in America die every day from overdosing on opioids and it's a crisis that needs to be reined in," Mr. Hallberg points out.
About 52,000 physicians, representing 5% of the nation's doctors, are currently certified to prescribe oral buprenorphine and about 6,000 of those physicians write some 90% of all prescriptions for buprenorphine. Still, about one-half of U.S. counties don't have a single buprenorphine prescriber.
"Probuphine is designed to address the potential challenges of daily dosed buprenorphine products," Mr. Hallberg contends. These include poor compliance; abuse and diversion; the stigma associated with daily dosing, which can potentially reinforce drug behavior; and daily dosing itself, which can result in varying levels of buprenorphine in the bloodstream.
Titan has established a small commercial team to support Probuphine's initial uptake, including five sales and marketing managers, each with an assigned territory; three medical science liaison (MSL) reps; and in-house Titan personnel to support physicians and patients.
The MSL team is available to help train and educate physicians in an FDA-required risk evaluation and mitigation strategy (REMS) program, which assists the health care providers minimize risks of the implant insertion and removal procedures, and select the right patients who would benefit from treatment with Probuphine. Doctors need to be federally certified to prescribe buprenorphine, and only REMS-trained doctors are allowed to prescribe Probuphine.
According to Mr. Hallberg, Titan has identified some 21,000 physicians that value long term therapy, and mapped them against 2,800 previously REMS-trained doctors to determine which physicians could identify the right patients who would benefit from Probuphine.
The company has identified four key markets: certified healthcare providers, residential treatment facilities, academic addiction programs and the criminal justice system.
"Our initial emphasis is to engage with the 75-to-100 highest Probuphine prescribers and enhance reimbursement support and specialty pharmacy coverage," Mr. Hallberg says, noting that Titan has used the services of ValueCentric, a business intelligence platform, to obtain key competitive insights. And to expand awareness among certified healthcare providers, Titan plans to create investigator-initiated research programs to generate additional clinical data for Probuphine.
"Following the success of Probuphine's relaunch, we would like to also pursue commercial partnerships to expand the reach and support growth among certified healthcare providers," he adds.
Mr. Hallberg says Titan is looking forward to getting the Probuphine message to residential treatment facilities around the country. "Probuphine is well suited for patients that are stabilized on buprenorphine and returning home."
Titan also is actively investing in education and has started to engage with teaching hospitals in the U.S. "We are leveraging our existing relationships with key opinion leaders to reintroduce the benefits of Probuphine and the REMS program. Hospitals also represent an opportunity for Titan to support healthcare providers on the front line by providing educational resources and tools to aid in effectively engaging patients and caregivers in an effort to manage this crisis," he adds.
It is estimated that about 25% of people currently incarcerated in U.S. prisons suffer from OUD. According to a study by the National Institute on Drug Abuse, less than 1% of U.S. prisons and jails allow access to medication for OUD and only 11% of inmates who need OUD treatment receive any form of it. In a recent Rhode Island study, opioid overdose deaths dropped by nearly two-thirds when medication-assisted therapy was provided to all state inmates.
As part of a plan to identify state correction programs as potential centers of excellence for early Probuphine use, Titan has initiated a pilot program in collaboration with the Nevada Center for Behavioral Health to evaluate a medication-assisted treatment program utilizing Probuphine for OUD patients in Nevada's criminal justice system.
"We believe Probuphine can be an important part of helping to solve the opioid crisis and we're confident we've identified the right stakeholders in order to help them become more successful with their programs," Mr. Hallberg adds.
• • • • •
To connect with Titan, or any of the other companies featured on BioTuesdays, send us an email at editor@biotuesdays.com.