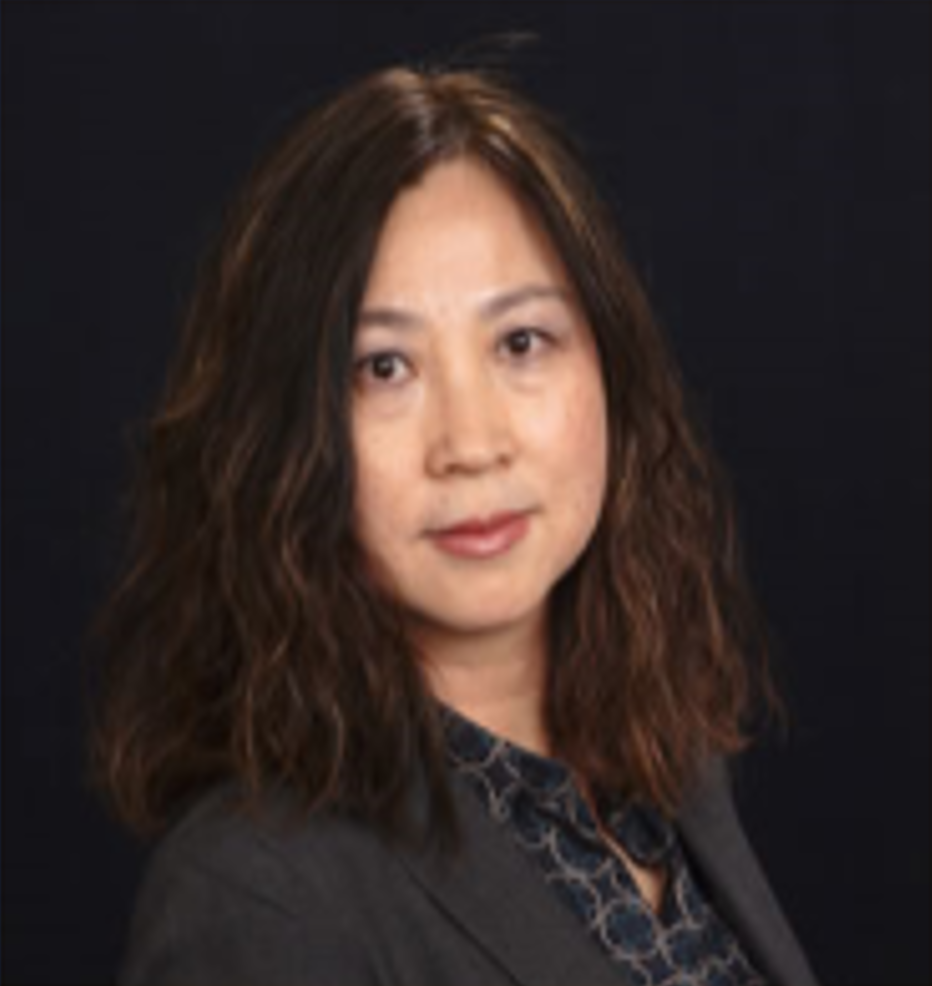 Closely-held Zuga Medical expects to roll out its digital dental implant solution, known as ZugaLink, across the U.S. in 2019.
"Digital dentistry is the future of dentistry, with computer-aided design (CAD), computer-aided manufacturing (CAM) and 3D printing enabling production of customized dental components right in the dentist's office," founder and CEO, Chan Wang, says in an interview with BioTuesdays.
ZugaLink, which is now being offered in China, is a digital platform designed to interconnect dental procedures with technology, translating images to precision products so dentists can focus more on their patient than learning software, ordering, and managing mega-files, she adds.
"ZugaLink, for the first time, integrates traditional dental practices, such as software, equipment, hardware and procedures in a single, integrated source," Dr. Wang contends.
"We have developed processes and components that simplify dental implant procedures so that general dentists can perform them at about the cost of putting in a bridge."
Dr. Wang explains that the company's implant solution begins with training dentists to extract a tooth to optimize an implant; use a bone graft plug to optimize bone structure for surgery; use digital planning and a surgical guide to reduce risk and improve quality; and perform an implant procedure that maximizes a dentist's time.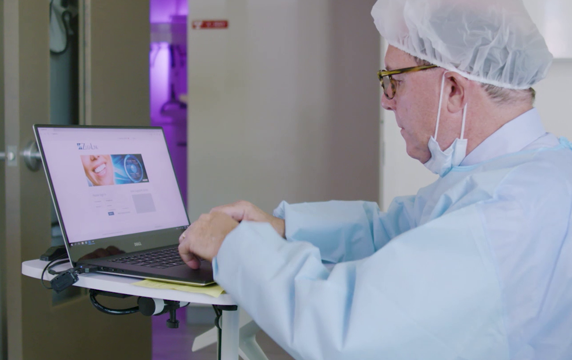 Dentists using ZugaLink can upload a patient's cone beam computed tomography (CBCT) and intraoral scans or send a patient's impression to the Zuga Design Center, where an implant plan, surgical Z-guide, and temporary restoration are prepared.
"We make 3D-printed components from the scans, which we send to a dentist," she says, adding that the "surgical guide is a piece of plastic based on those scans that fits into a patient's mouth, with highly precise holes for dentists to insert implants in place with a high degree of precision."
Dentists also can use Zuga tool kits, which facilitate proper drilling techniques, in conjunction with the Z-guide to perform the surgery. Post-surgery, a dentist can choose one of Zuga's restorative components to complete the case.
If a dental office has 3D printing capabilities, she says the Z-guide can be printed in the office, with a dentist making the final assembly to perform an accurate implant.
In addition to individual customization of digital implants and restorations, which now include bone regeneration materials and customized prosthetics, Zuga Medical plans to expand into digital orthodontics, esthetics dentistry and other related fields, which would include 3D clear braces and a 3D whitening tray, custom splints, and anti-snoring devices by the end of 2019.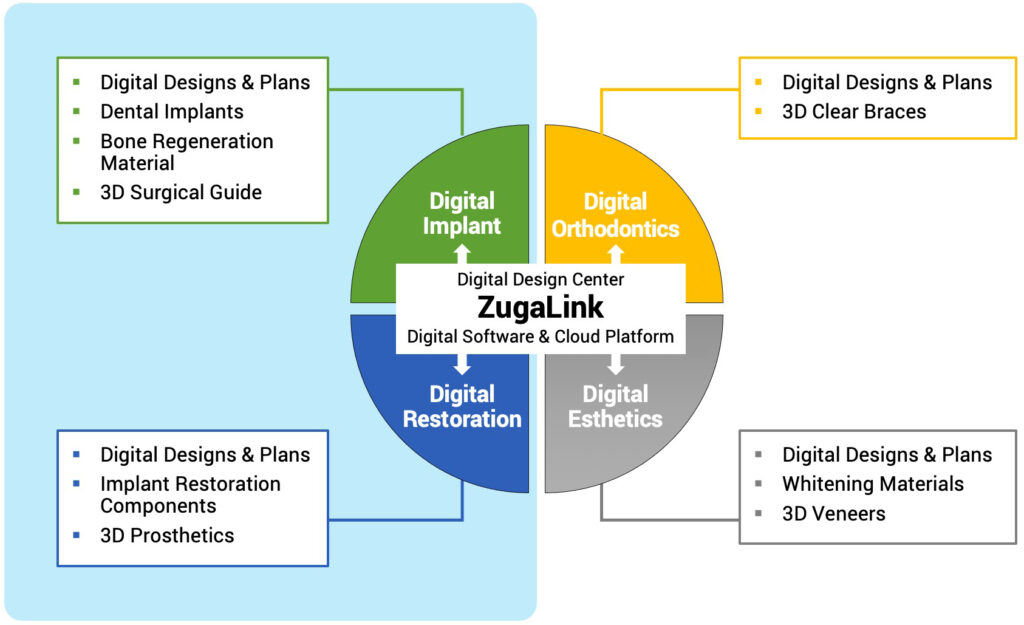 In 2013, Zuga Medical received FDA approval for its product line of implants, abutments and tool kits to allow general dentists to perform implant procedures that were historically done primarily by oral surgeons. The company designs and manufactures dental implants and accessories at a plant in Northeast Ohio.
While the ZugaLink cloud-based system does not require FDA approval, the company needs regulatory clearance for its bone graft material because the plug is embedded in the human body. "We can launch ZugaLink in the U.S. independent of the bone graft, but we hope to introduce the plug in 2021," Dr. Wang suggests.
Zuga primarily differentiates itself from competitors with the ZugaLink functionality, the ZugaLink mobile application and the Zuga digital design center, which provides services to reduce dentist's time away from patients.
| | | |
| --- | --- | --- |
| | ZUGA MEDICAL | OTHERS |
| Cloud Data Management | ✓ | ✕ |
| Mobile Ordering | ✓ | ✕ |
| Review Full Planning on mobile | ✓ | ✕ |
| Expert Consulting | ✓ | ✕ |
| Knowledge Center | ✓ | ✕ |
According to industry estimates, the dental service market in the U.S. represents an $811-billion market opportunity, with the dental device market valued at about $134-billion.
Those estimates dwarf the market in China, where the dental service market stands at some $30-billion, but has been growing at an average annual rate of 21% since 2014, as well as a $20-billion dental device market.
Zuga Medical launched ZugaLink in China in September and its mobile app in November. The mobile app, which is another differentiator of Zuga Medical, allows dentists to use all the capabilities of ZugaLink, with the exception of uploading CBCT and intraoral scans to the Zuga Design Center.
Dr. Wang, who has extensive alumni relationships with dental leaders in China, cites compelling demographics for the company's market opportunity in China. Among individuals aged 35-to-44, more than 88% have dental disease, with only 8% being treated. And among individuals aged 65-to-74, more than 98% have tooth decay, 75% have missing teeth and only 2% are being treated.
"We believe [the number of] implants will grow from one million a year to five million in China in the next five years," she adds.
While preventative dentistry is virtually non-existent in China, she suggests that 150 million middle class people are seeking and able to pay for quality dental services. Zuga Medical currently has relationships with more than 1,000 dental practices in China.
The company is forecasting a breakeven bottom line for 2019 on revenue of nearly $7-million, climbing to net income of about $13-million on revenue of $46-million for 2022.
Zuga Medical has a $15-million private fund-raising in progress, with a $9-million lead investor in place. Proceeds are earmarked to expand sales and marketing in China and the U.S., continue development of Zuga's bone graft plug and design software and repay debt.
• • • • •
To connect with Zuga, or any of the other companies featured on BioTuesdays, send us an email at editor@biotuesdays.com.