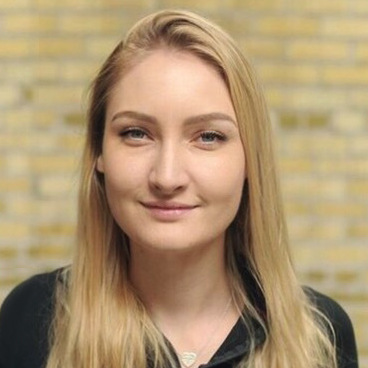 Closely-held Penta Medical is now on the sales and marketing trail, targeting sports teams, orthopedic doctors and physical therapists with its PentaVO device. The wearable cold laser therapy and data collection device received FDA approval in July for the improvement of circulation and the reduction of joint pain and stiffness.
"Our device is the only portable clinical-quality device on the market for inflammation-related chronic and acute injuries, ranging from tendon and muscle strains and tears to arthritis and common pain," co-founder and CEO, Alexa Roeper, says in an interview with BioTuesdays.
"PentaVO has an important role in increasing patient compliance and tracking injury progression, and we believe it is more effective than, yet still complementary to ultrasound treatment," she adds.
Ms. Roeper explains that PentaVO includes an analytics platform that sends patient data via a smartphone to an orthopedic physician or physical therapist, saving time compared with manually checking a patient's status. The system asks for the location and type of injury, severity of pain and range of motion. The data is sent back to the device to customize treatment as would happen in a clinic.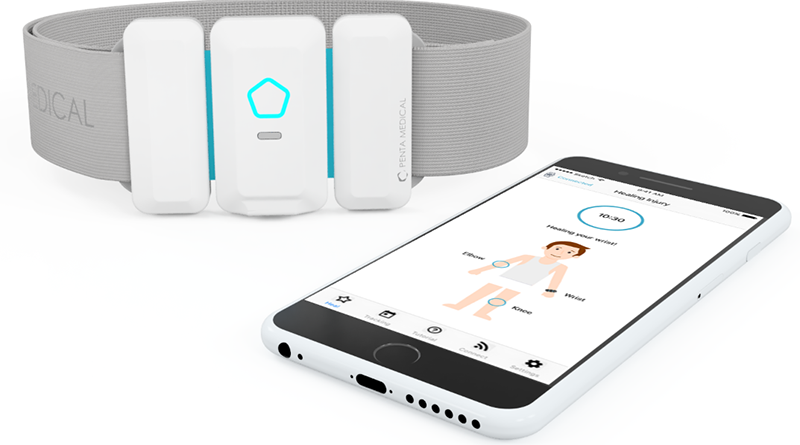 "We determined that laser therapy is the most versatile treatment based on existing modalities," she adds. It can also be used for post-surgical recovery but is limited by the depth of penetration.
She points out that depending on the type of injury, the device is usually worn for six to eight weeks or for the entire length of an injury. "The PentaVO software sets the treatment for the patient and analyzes the data collected. Because the software becomes more accurate with use, this is the only tool to precisely measure injury progression."
PentaVO's physiological effects include increased production and release of endorphins, which are naturally-produced analgesics; cortisol, a precursor to cortisone; growth hormone, which can be instrumental in tissue repair; and ATP to improve cellular metabolism.
In addition, the device is designed to facilitate venous and lymphatic blood flow, increase angiogenesis and elevate oxygen perfusion.
PentaVO's FDA-approved claims include relief of muscle and joint pain, muscle spasm and stiffness, as well as promoting relaxation of muscle tissue and temporarily increasing local blood circulation where it is applied.
Ms. Roeper has a background in biomedical science at the University of Waterloo in Canada and is an avid athlete. A personal injury after horseback riding, which was predicted to take months to recover, inspired her to look into alternative healing methods, which ultimately led to the creation of Penta Medical.
"I began thinking of all the other people that must experience the frustration of having limited options available to expedite the healing process," she recalls. "So that's when I began exploring ideas to help not only myself to heal faster, but others as well."
The result was a serious fascination with the science of infrared therapies. Ms. Roeper wanted to innovate and build on existing physical therapy techniques to offer a more convenient, rapid and remote way to help people with muscular and/or skeletal injuries heal more quickly.
"Our goal is to automate the data collection process to work in cooperation with doctors as they populate their electronic medical records," Ms. Roeper contends.
"We quantify the patient recovery process so that medical providers can make better, more informed decisions and reduce unnecessary treatments, which can turn personal care information into actionable insights."
Ms. Roeper and a sales team of two other people are initially targeting U.S. professional sports teams and orthopedic team doctors. These doctors usually have their own clinics to treat their regular patients, resulting in a "natural crossover," she adds. Currently, the company isn't selling PentaVO directly to consumers.
There are several CPT (current procedure terminology) reimbursement codes for remote patient monitoring and chronic care management, which cover the use of PentaVO. "For physical therapists, this is a value-based approach to benchmark how patients are recovering."
According to Ms. Roeper, the athletic market represents a potential of 600 customers and a $30-million market, and is a stepping-stone to the much larger clinical market, which represents 124,000 customers and a revenue opportunity of more than $6-billion, with 10% annual growth.
"In the first 30 days on the market, we generated $100,000 of annual recurring revenue, consisting of hardware and software sales on a subscription model for physical therapy clinics, and we're projecting to close another $500,000 in sales over the next eight-to-12 months," she adds.
"We are seeing people using the product, liking it and referring it to their friends"
• • • • •
To connect with Penta, or any of the other companies featured on BioTuesdays, send us an email at editor@biotuesdays.com.