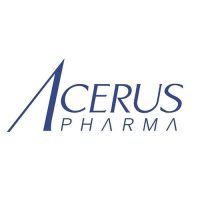 Mackie Research Capital initiated coverage of Acerus Pharmaceuticals (TSX:ASP) with a "speculative buy" rating and a 12-month target price of 50 cents. The stock closed at 26 cents on March 13.
Acerus specializes in men and women's health. Its key driver is Natesto, which is an FDA approved drug for treating "low T."
Analyst André Uddin writes that Natesto is a nasal gel formulation of testosterone that has several marketing safety and convenience advantages over its competitors. It is approved in Canada, where it is marketed by Acerus, and the U.S., marketed by Aytu Bioscience, with launches in Europe and the rest of the world expected in 2018 and 2019.
"Based on our discussions with the CEO of Aytu, their corporate goal is to achieve at least $100-million in peak Natesto sales in the U.S.," he added.
Mr. Uddin said Acerus also has a nasal drug delivery system to develop new products. "Such a delivery system would be particularly useful for medicines, which are oil based," he added.
Acerus is currently marketing, Estrace, for menopausal symptoms and has the Canadian rights to three additional products: Gynoflor for vaginal dryness, atrophy and infection; Elegant for vaginal dryness and pH regulation; and Urivax for overactive bladder.
Mr. Uddin said Acerus also is looking to in-license new products, ranging in peak potential product sales of $5-million to $25-million for Canada in 2018.